The Caribbean and its islands have become known as one of the world's most popular and sought-after tourist regions.
The very word 'Caribbean' has come to stand for all sorts of desirable glamorous, exotic and tropical places and experiences.
It's easy to get there and there's plenty to see and do. Read on to learn more about the Caribbean and the best ways to enjoy it.
The actual area known as the Caribbean is a wide stretch between Florida in the USA and South and Central America, which includes hundreds of islands and some mainland areas too.
It covers major islands like Cuba, Jamaica and Puerto Rico – as well as mainland nations facing the sea like Belize and Nicaragua.
The area typically has a warm climate, beautifully cooled by gentle and predictable trade winds. It's a region bursting with a huge range of landscapes and seashores to explore.
The environment here varies from dramatic volcanoes and mountains to lush rainforests and iconic palm-fringed sands. Adventurers can find everything from huge waterfalls to long coral reefs.
The Caribbean has gradually developed into a major world tourist area of course.
It is now perfect for relaxing at some of the world's most sought-after beach resorts –or for exploring an ancient culture with a backpack and a local guide.
Meanwhile other visitors might be enjoying the region's distinctive food or actively learning some of the local water sports.
The Caribbean attracts all sorts of travellers looking for everything from wildlife spotting to beachside dance parties.
Experience all kinds of water sporting activities in the Caribbeans.
Most visitors usually fly to the region – then travel around by all sorts of transport. Some take local flights, while an increasing number explore by taking cruises as it is becoming extremely popular.
Others might go hiking or hire cars to explore particular islands. Hiking is popular in Central America while car hire is common on the larger islands like Cuba and Puerto Rico.
Hiring a boat has become a more popular way of seeing the real Caribbean in recent years. It used to be considered the preserve of the extremely wealthy – but more and more visitors are taking to the seas in their own vessels.
The growth of reliable specialist charter yacht companies like Borrow A Boat means tourists have never found it easier to take boating holiday in the Caribbean. It's easy to arrange – and increasingly affordable too.
An experienced boat hire company like Borrow a Boat take all the stress out of making the holiday arrangements.
Their website shows they have hundreds of different boats available at major Caribbean nautical centres like Antigua or the British Virgin Islands.
This means visitors can easily find a boating holiday that exactly suits their needs. There will be a boat available to charter that fits the size of their party – and their budget.
A couple that is experienced in seamanship might opt for a small sailing yacht for a budget holiday. Meanwhile, a large party may find they want to club together to take a relaxed trip on a big, motorized catamaran complete with an expert skipper to handle the sailing and navigation – and crew members to handle all the ropes, cooking… and washing up.
That's why hiring a yacht, with or without a skipper or crew, is increasingly recognized as one of the best ways to see the Caribbean.
It has helped many visitors find that lots of the best sights are only accessible by boat.
You can't drive to the fabulous barrier reefs of Belize or the BVI for example. And you can't discover the uninhabited white sand paradise islands of the Bahamas or explore the exotic dark mangrove forests of Puerto Rico without having access to the waterways yourself.
Thankfully, the Caribbean generally has safe, easy sea routes between islands that are close together.
The islands and seashores here offer hundreds of harbours and safe havens. There are literally thousands of sheltered bays and beaches to find all over the region.
Of course, there is a long-standing seafaring culture across the whole Caribbean area. You'll see it reflected in the great seafood on each island and in the classic colorful fishing boats, you'll find everywhere.
This widespread nautical tradition makes hiring a boat a more reliable option. It means that the locals have all the skills and experience to help you get the best possible sailing holiday.
You'll find that the Caribbean harbours are generally very well equipped and there are plenty of suppliers for everything, from on-board provisions to finding crew members and cooks. It's all perfectly set up to help you create your ultimate boating adventure.
Many people across the Caribbean speak English or at least some English – yet you will find a wide range of fascinating cultural influences, including British, American, Spanish, French, and Dutch.
And the geography of the Caribbean makes is ideal for boating holidays. The crystal clear blue seas are full of small islands and reefs to explore.
You're never far from land and never short of interesting places to visit. It's exactly right for most types of vacation, whether your idea of a great holiday is the vibrant night-time scene at a popular harbor resort like Roadtown in the BVI or mooring in a secluded cove on the far side of Trinidad.
It's no surprise that the Caribbean has become a byword for glamorous in the travel industry. And with the rise in accessible boat charters the region has become affordable and highly desirable for most travellers.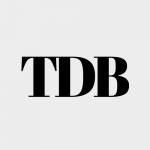 The Daily Buzz combines the pursuit of interesting and intriguing facts with the innate human desire to rank and list things. From stereotypical cat pictures to crazy facts about the universe, every thing is designed to help you kill time in the most efficient manner, all while giving you something to either laugh at or think about!