When building and designing a house, it's normal to focus on the interior as you will probably be spending most of your time inside.
However, if you have a sizeable yard, you don't want to overlook it as it can have so much potential, especially if you live in a climate where you can be outside all year long.
While you can opt for a flower, veggie, and herb garden, you might be looking for something a bit more relaxing that doesn't require much upkeep.
In case you simply want a space where you can relax in the evening after a long day at work, keep on reading for some useful tips on how to create a cozy deck.
I've been browsing Pinterest and Instagram for hours, and I've come across some truly inspiring ideas for an outdoor kitchen that have me itching to start designing my own backyard oasis.
Build a Deck
For starters, you might not have a deck currently. The first step toward a cozy deck is actually building one. So, see if this is something you can do on your own or if you should turn to professionals.
If you're handy, find useful instructions for building a deck online and get the right tools and materials. Decide on the size and shape that will fit your yard perfectly.
Just keep in mind that you might need a building permit depending on where you live, so make sure you acquire it before you start this project.
Refresh the Space
In case you already have a deck, but you're not using it because it's a bit worn-out, you should easily be able to refresh it a little bit to better fit your aesthetic and safety needs.
Start by ensuring it is safe to be on, so check all the joists and make sure none of the wood has decayed. If any of the railing planks are missing, replace them or get completely new railings that match your style.
Once you're sure everything is stable, you can also reseal or refinish the wood to suit you better. If it's connected to a wall of your home, refreshing that wall with a coat of paint is also a good idea.
Creative individuals can also consider painting a mural or creating some other kind of statement wall.
Start Looking Into Shade Options
Even if you plan on using this space purely in the evening, you never know when its appeal might draw you in during the mornings or a free afternoon.
With that in mind, you also want to consider some shade options. For one, you can construct a permanent roof that you'll attach to your home.
Then, there are other options such as a lattice roof that will provide you with some dappled shade that you can enjoy regardless of the time of day as well as a retractable awning that might also fit your needs.
On the other hand, you can also invest in less permanent solutions like shade sails and parasols.
Plus, depending on what you opt for, not only can it be useful for protecting you from harmful UV rays but also keep you away from the rain.
Separate the Deck Into a Few Areas
Before you actually start decorating, there is something else you can do to boost the functionality of the deck. If it's a large space, you can consider separating it into a few areas.
This can be done with some vertical dividers while rugs and planters could also work. What is more, you can also create different levels for different purposes if you're up for some more work.
Add an Outdoor Kitchen
One of the areas you can add to your deck is an outdoor kitchen.
If you have a spacious deck, this is a great addition that will allow you to make quick dinners for the family or even extravagant barbeque parties for friends and neighbors.
You don't need a lot of equipment here; a grill, mini-fridge, sink, and a few counters should be enough, but you can also go all out if you have the funds and space.
Have a Comfy Dining Space
If you're going to add a kitchen, you should also incorporate a dining space into your deck.
Depending on the size of the deck, you can have a large dining table with eight chairs or long benches that can fit plenty of people during weekend BBQ parties.
On the other hand, you can also have a smaller area that will only fit four people around a round table so that your family can have quiet dinners every night. If you're looking to save some money, there is no need to get new pieces.
You can either reuse some old furniture pieces you no longer need indoors or you can visit vintage stores and garage sales and get a mismatched collection of chairs.
Put a cozy cushion on each chair and add a warm blanket for those chilly evenings.
Create a Cozy Lounge Zone
Another area you will undoubtedly need if you want a cozy deck is a lounge zone. As you will probably spend most of your time here, you want to make sure it is extra comfy.
So, invest in a couple of sofas and armchairs that will help you relax in no time.
You can also think about some daybeds that will allow you to chill out on weekends and read books or listen to music while surrounded by nature, enjoying the fresh air and getting enough sunlight to produce vitamin D.
To further cozy up the space, you should get a bunch of throw pillows and blankets and place down a few rugs if you have a roof over your head.
Implement the Right Colour Palette
For a cozy space, it's always better to go with a warm colour palette. This means using shades like rusts, oranges, and maroons. Fortunately, you can use these hues in many different ways.
For one, you can stain your deck one of these colours or create a wall mural that uses these tones.
Then, you can use them for furniture and all sorts of décor that you decide to include in the design, from pillows and blankets to planters and vases.
Illuminate the Deck Appropriately
To be able to spend plenty of time outside in the evening, you cannot forget about lighting. First of all, you want some safety lights that will outline the ends of the deck and the stairs.
If you have a large yard, you might want some sensor-activated lights at the far end as well to feel more secure.
Then, when it comes to ambience, you can easily put up LED solar fairy lights that will create a cozy feel and give the space a warm glow.
Moreover, you can also get a few lanterns, sconces, and some candles to complete the vibe without being too bright for the eyes.
Place Some Greenery Around
Something else that will surely make your deck cozy is some greenery and flowers. Choose which plants you will use for decorative purposes depending on how much light the area gets.
If you decide on a permanent roof, you should look for some varieties that can still thrive in the shade. Luckily, from begonias and violas to ferns and caladium, there are many to pick from.
Furthermore, use some eye-catching planters that fit the overall style of the space.
Put a Water Feature Nearby
While you could opt for a smaller portable fountain that will provide you with the sound of running water, perhaps you have plenty of space in your yard for a bigger fountain or even for a pond.
If you're up for a project, this could be a great way to create a centrepiece as well as support local wildlife.
No matter which option you go with, rest assured that you will find plenty of useful instructions online if you decide to add a water feature.
Include Some Games and Entertainment Sources
Consider adding some games to the space as well. While simply reading books late into the night can be a fun time for some, others prefer watching TV shows and movies.
In that case, you can add a projector and a makeshift screen so that you can have a binge session every evening. You can also add a speaker or two to be able to listen to music or play some background noise.
If you prefer games, you can add some storage where you can keep your Monopoly, Jenga, cards, and other board games.
Invest in Some Heaters
If you plan on binging TV shows long into the night or hosting parties all night long, you will surely benefit from a heating source.
While blankets can be very useful when it gets chilly, if you want to move around, heaters are much more convenient.
Decide how many you will need depending on the size of the deck and how warm you actually need the space to be.
Another option is having a fire pit so look into the options that you could fit onto the deck, both pre-made and DIY.
This could be a great solution if you don't have space for an outdoor kitchen but would still like some snacks such as roasted marshmallows.
Don't Forget About Privacy
Finally, you don't want to forget about your privacy while spending time outside on your deck. If there are neighbours really close to your yard, you want to add fencing panels, for instance.
It can come in different shapes and forms so find something that suits your style.
You can have a metal or wood lattice fence and let plants grow on it for a classier look while a simple hedge can work wonders too.
Privacy screens hung from the roof can also keep busy bodies out of your space and help you relax at your own home.
When trying to design a deck for cozy evenings, there are various things you can do to boost the appeal of the space.
From refinishing it to creating separate areas all the way to protecting your privacy, keep these ideas in mind.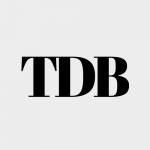 The Daily Buzz combines the pursuit of interesting and intriguing facts with the innate human desire to rank and list things. From stereotypical cat pictures to crazy facts about the universe, every thing is designed to help you kill time in the most efficient manner, all while giving you something to either laugh at or think about!