To skyrocket in search results, post as many backlinks as possible.
We often see these recommendations on various resources, and they are always backed up by advice to only engage in high-quality backlinking and no other.
This usually means platforms that are highly relevant to your business and have a large readership. But in such places, it is not so easy to post an article with a link.
It is also important to understand that not all strategies are equally effective.
For example, it is difficult to evaluate the effectiveness of posting a mention of your business in a discussion of some issue on Quora until people literally start following this link.
Such backlinking is more about conversion than optimization since it practically does not affect your site's position in the search results.
In this case, how not to get confused and choose precisely those tactics that will have a positive effect on the ranking? We will tell you about three win-win options that have proven their effectiveness for many years.
Let's go!
1. Your Personal Skyscraper Grade
You cannot just take and ignore one of the most legendary techniques for getting great backlinks from the most authoritative sites.
This is not just a well-known method; this is a real competitive battle between you and your rivals trying to surpass you in the quality of content.
We must say that no matter who wins, readers will benefit: they receive the highest quality content.
The algorithm of actions for the skyscraper technique is as follows:
Find the content of the direction you need, which is already enjoying the rays of glory in the first positions of the search results. Just enter keywords into Google, and you will immediately see your potential rival; you don't need to go far. It already has a bunch of backlinks and social media shares: you can check this with any SEO tool.
Create better content in all respects. Easy to say, but believe us, it's worth it. If this article is about techniques or tools, increase their number, and make the overview more detailed. If these are statistics, find the most recent data and supplement them with predictions for the next year. Add juicy and informative infographics. Be one step ahead.
Explain the existence of your content that is incomparably better to those who link to your competitor. Nobody says it should look like "Remove the link to my competitor and mention me insted!" You calmly say hello and note that you've noticed an awesome piece of content on their wonderful website. However, in the name of the general informational good, you cannot fail to note that you have a more relevant post with new data, which covers the topic in more detail. Then it all depends on the real quality of your article. And whether the person will open your letter.
You may be perplexed by the fact that we offer you way too complicated techniques as a start.
But think for yourself. You are probably in the business of writing posts for your blog and doing mini-research for that.
We suggest you spend a little more time to create, instead of, say, five classic blog posts, one massive article that can work better than all your content ever published. The game is worth the candle.
2. The Power of Guest Posting
Even when we feel like guests, we can do something useful. Guest blogging is our next win-win method to break into the top.
It is difficult to underestimate its advantages because it is the building of the link mass, and the increase in recognition, and the growth of authority on the part of readers.
In other words -it is a technical and reputational Klondike of opportunity that needs to be addressed.
Of course, guest posting has its nuances. Let us recall the main ones:
Collaborate only with those resources that are relevant to your niche. One article from a profile blog has more weight than ten ones from questionable places.
Make sure the resource has a high domain authority and page rank. This can be verified with free online tools.
Check the traffic of the site where you want to get a mention. If you are not planning on asking to exchange for something, but buy cheap high PR backlinks, then you should know how rationally your money is being spent. Relevant sites with low traffic will not give you the results you want.
Posts on third-party resources also have their added-value bonus: networking opportunities.
You can find not only readers and prospective clients but also potential partners who can offer you interesting options for collaboration, co-creation of content, or some kind of common product.
Pro tip: articles in the format of a checklist, how-to and why posts, quizzes, posts with infographics, and videos have the best performance.
Use this information to gain even greater reach and possibly even social impact from your work.
3. Track Unlinked Mentions
In the end, we would like to please you with a simpler method that does not require much creativity and research efforts.
Moreover, no effort is required from you at all, other than entering your brand name into Google Alerts, YouScan, Brand Analytics, or any other similar tool.
Your task is to make sure that any mention of you is linked. This is simple enough for the reason that the author of the post has already mentioned your name, and this means that he or she is already interested in your content.
Therefore, your request to link the mention will not look strange or impolite. Everyone understands why this is being done.
In the letter where you will ask to "animate" the mention of you, be sure to praise the material where you found it, and thank the author for adding you there.
Then politely ask to add a link, motivating it by the fact that it will be easier for the reader to understand what the author is talking about and quickly go to the right place in another article.
Then add a couple more discrete words of gratitude (don't overdo it) and say goodbye. Done.
Wrapping Up
An important feature of working with backlinks is that it cannot be implemented once in a blue moon. Any opportunity you missed is immediately used by your competitors.
Therefore, you must always be fully armed: set your SEO gaze to quickly identify all the possibilities for getting the coveted mention, and gradually it will become much easier for you to work in this direction.
And finally, grasp a pro tip: track not only newly received links but also old ones, as they sometimes tend to disappear if, say, the blog owner deletes the article or technical trouble occurs.
You can track this case using different tools, for example, Ahrefs. We wish you more backlink achievements!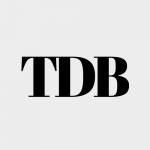 The Daily Buzz combines the pursuit of interesting and intriguing facts with the innate human desire to rank and list things. From stereotypical cat pictures to crazy facts about the universe, every thing is designed to help you kill time in the most efficient manner, all while giving you something to either laugh at or think about!