Hiring movers can be a real lifesaver when you're planning a move. But what if you only need help with loading the truck? Is it possible to hire movers just for that task? The answer is yes! In this article, we will discuss the benefits of hiring movers for loading, the types of moving services available, how to choose the right movers, and how to prepare for your move and give answers to "can i hire movers just to load a truck".
Benefits of Hiring Movers for Loading
Time-saving
One of the primary reasons people hire movers just to load a truck is to save time. Professional movers are experienced and efficient, and they can quickly load your belongings into the truck while you focus on other tasks. This can significantly reduce the time it takes to complete your move.
Safety
Moving heavy items can be dangerous if you don't know what you're doing. Movers are trained in proper lifting techniques and have the necessary equipment to move your belongings safely. This can help prevent injuries and damage to your items.
Professionalism
Hiring movers ensures that your belongings are handled with care. They are skilled in packing and loading items to maximize space and prevent damage during transport. Professional movers also have experience in handling fragile or valuable items, ensuring they arrive at your destination intact.
Liability and Insurance
When you hire movers, they are responsible for any damage that occurs during the loading process. Most moving companies offer insurance options to cover your belongings, providing you with peace of mind.
Types of Moving Services
Full-service Moving
Full-service moving companies handle every aspect of your move, from packing and loading to transportation and unloading. This option is perfect for those who don't have the time or resources to handle their move independently.
Labor-only Moving
Labor-only moving services provide skilled movers to help with specific tasks, such as loading and unloading. There are two types of labor-only services:
Loading only: These services focus exclusively on loading your items onto the truck. You are responsible for transportation and unloading.
Loading and unloading: Some labor-only movers offer both loading and unloading services. This option is ideal for those who have their transportation but need help with the heavy lifting.
How to Choose the Right Movers
Research
Start by searching for local moving companies that offer labor-only services. You can use online directories, ask for recommendations from friends or family, or contact local real estate agents for suggestions.
Reviews and Testimonials
Look for reviews and testimonials from previous customers to get an idea of the company's reputation and the quality of their service. Make sure to read both positive and negative reviews to get a balanced perspective.
Pricing
Get quotes from multiple moving companies to compare prices. Keep in mind that the cheapest option may not always be the best choice. It's essential to weigh the cost against the quality of service and the company's reputation.
Availability
Check the availability of the movers on your desired moving date. It's a good idea to book well in advance, especially during peak moving seasons, to ensure you can secure their services.
Preparing for Your Move
Planning
Create a moving plan that outlines your tasks and a timeline for completing them. This will help you stay organized and ensure that everything is ready when the movers arrive.
Packing
Pack your belongings before the movers arrive. This will save time during the loading process and help prevent delays. Use sturdy boxes, bubble wrap, and packing paper to protect your items during transport.
Communication
Communicate with the moving company to discuss any specific requirements or concerns. Inform them of any fragile or valuable items, so they can take the necessary precautions during the loading process.
Can You Hire Movers Just to Load a Truck?
Hiring movers just to load a truck is a viable option for those who need help with the heavy lifting but have their transportation. This service offers numerous benefits, such as saving time, ensuring safety, and providing professionalism. When choosing the right movers, make sure to research, read reviews, compare pricing, and check availability. Preparing for your move by planning, packing, and communicating with the movers will help ensure a smooth and successful moving experience.
What To Know Before Hiring Movers
Can I Hire Movers for Just a Few Hours?
Yes, many moving companies offer hourly rates for labor-only services, allowing you to hire them for as long as you need.
Do I Need to Provide My Moving Equipment When Hiring Movers for Loading?
Most moving companies will bring their equipment, such as dollies and moving blankets. However, it's a good idea to clarify this with the company beforehand.
Will the Movers Disassemble and Reassemble My Furniture?
This depends on the company and the services they offer. Some movers will disassemble and reassemble furniture for an additional fee, while others may not provide this service. Be sure to ask about this when booking your movers.
Is It Cheaper to Hire Movers for Loading and Unloading Than for a Full-service Move?
Generally, hiring movers for loading and unloading is less expensive than a full-service move, as you are only paying for the labor and not the transportation. However, the overall cost depends on the company and the specific services you require.
Can I Hire Movers to Help Me Load a Rental Truck?
Yes, many moving companies offer labor-only services that include loading rental trucks. Ensure you communicate with the movers about the type of truck you have rented and any special requirements.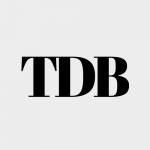 The Daily Buzz combines the pursuit of interesting and intriguing facts with the innate human desire to rank and list things. From stereotypical cat pictures to crazy facts about the universe, every thing is designed to help you kill time in the most efficient manner, all while giving you something to either laugh at or think about!