It is important to set up your tent ahead of time not only to check for defects, but also to plan, learn, and verify you haven't forgotten anything so that you can make the most of your camping trip.
Prior to embarking on your camping trip, it is necessary to thoroughly inspect your tent. Once you've arrived at your campsite, it's too late.
Thus, before taking your new tent camping for the first time, examine and familiarize yourself with it in your back garden or an open area large enough to fully erect your tent.
Pitch your tent carefully and test the zippers many times. Any sleeping chambers should be hung to ensure that all clips are present and functioning correctly.
Why You Should Always Conduct a Tent Test
When purchasing a new tent, it is usually necessary to conduct a test run before our camping vacation. It is a critical component of your camping experience since you want to ensure that all the required features are there. With the instructions, cross off all of the various parts.
After inspecting all of the poles, pegs, and guys, check them for fraying or cracking. You don't want your tent to collapse on you on your first trip or in windy conditions.
Additionally, it is critical to educate yourself with the layout, the proper technique for erecting your tent, and most importantly, any color coding for your poles. If you attempt to pitch your tent using the incorrect poles in the various parts, you risk snapping or damaging your tent before your camping adventure begins.
Tent Tips
Are you getting ready to set up your tent for the camping trip? Take a look at the tips below to make the process easier.
The Tent Should Be Checked Before You Go Camping.
Before each camping trip, check that your tent is in good condition and that you have all of the components necessary to set it up. If this is your first time, it's a good idea to conduct a trial run at home. With Best Camping Tents, make sure you don't forget anything.
Check the Weather Forecast.
Always check the weather prediction first, as you do not want to be pitching your new tent in inclement weather or running out of time to inspect it due to a probable rain forecast. Allow yourself time to test and double-check everything. Assuring you are delighted with your tent. You don't want to have to pack up your tent before you get a chance to play or have to dry it out before you can use it.
Take the Time to Read Through the Instructions.
The tent will arrive with a set of instructions that will walk you through each step of the setup process. It's usually the same procedure, but the sequence may vary, so it's always a good idea to double-check that you're not missing anything.
The Tent Should Be The Final Thing You Pack.
This does not apply if you are already on-site, but if you are packing to go camping, make sure the tent is the final item in your car. This makes it simple to locate upon arrival at your chosen campsite.
Check the Ground You're Pitching on
You're seeking flat, slightly spongy land that is free of overhead threats. Check for rubbish, stones, and equipment such as tent pegs that previous campers may have left behind. All of these items might cause harm to the bottom of your tent, so you'll want to do a thorough inspection of your surroundings.
Take Special Care With Your Tent Poles.
Most tent poles are constructed of aluminum or fiberglass parts connected by elastic. When assembling your poles, take care not to swing them around and do so on the ground to avoid colliding with anyone.
Don't Force Anything.
With the majority of tents, the tent's framework is formed by threading the poles through fabric sleeves. Avoid yanking on the poles. Otherwise, you risk ruining the tent or snapping a pole. Specific tents include clips for attaching the poles. To prolong the life of your tent, take care of every component, including the door zips.
Before Pegging the Corners, Zip Your Doors.
A moderate amount of tension is required when pegging the tent's corners. If you do this with the doors open, you will almost certainly be unable to zip them shut; thus, we always recommend zipping the doors closed before inserting the corner pegs.
Respect the 45° Angle
Your tent pegs should be hammered into the earth at a 45° angle toward the tent, inside. This helps prevent your tent from blowing away in severe winds or when more tension is applied.
Get Your Tension Right
When pegging the tent's corners, you'll want enough tension to keep the canvas tight but not so much that the pegs are pulled out. Guy lines attached to the tent's side should be pegged out last to provide additional security in heavy winds.
Final Thoughts
Prior to embarking on a camping trip, the most critical item to inspect is the tent. It is preferable to check it first to avoid undesirable situations during the camping trip.
Additionally, you should be fully informed of how to properly assemble your tent in order to make the camping experience worthwhile.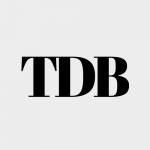 The Daily Buzz combines the pursuit of interesting and intriguing facts with the innate human desire to rank and list things. From stereotypical cat pictures to crazy facts about the universe, every thing is designed to help you kill time in the most efficient manner, all while giving you something to either laugh at or think about!