Censorship can limit your access to the internet. However, there are various methods you can use to access restricted web pages, as we shall see below.
Use A VPN
When you connect to a VPN (Virtual Private Network), all traffic flowing from your computer is redirected through that VPN. For example, let us assume the VPN you are using is in the USA. In this case, your network traffic will be redirected to the US before it appears on your screen.
Responses will go through the server in the USA before you can receive them. All these activities happen through an encrypted connection. VPNs also facilitate remote connection to office networks. You can install VPN on mobile and PC that helps users unblock websites at home, in the office, or on the go.
Use Proxy Servers
While you can access restricted sites through proxy servers, it is critical to note that they are not as secure as a VPN. A browser or system-wide proxies operate like VPNs but are less reliable. For instance, they are only compatible with specific programs on your computer. Proxy servers offer different levels of security, functionality, and privacy, depending on your needs, use case, or organization policy.
When you are using a proxy search engine, internet traffic flows through it before reaching the target destination. Your response will come back via the same route before the proxy server transmits the received data to you.
Advanced proxy servers act as a web filter and a firewall. They also offer cache data to accelerate common requests and facilitate shared network connections. An efficient proxy server protects both the internal network and users from external factors.
Use Tor Browser
The Tor browser facilitates anonymous browsing by routing the user's activity through an encrypted network before it is displayed. The Tor network operates through numerous computer servers of different volunteers spread across the world.
Once user data enters the Tor network, it is wrapped in an encrypted packet. Tor removes a piece of the packet's header that forms the addressing data that can help acquire information about the sender.
Tor then encrypts the remaining addressing data, also known as the packet wrapper. The converted and encrypted packet data is then transmitted via many of its servers, also known as relays, before reaching its final destination.
Use IP Instead of URL
Many internet users understand that website URLs come with an IP address. Often, authorities restricting the website may have blocked the URL only. In this case, you can use the blocked website's IP address to access it from your Chrome browser. Here is how to go about it.
To get your IP address, type tracert websitename.com on your Windows PC in the command prompt
Mac users should launch Network Utility and click Traceroute at the top. Enter the site address to get its IP address.
To find the IP address on Linux, type dig websitename.comin Terminal.
If you are using Android or iPhone, search for Traceroute apps from Play Store or App Store.
Once you get your IP address, enter it on the address bar of your browser and tap enter to access the restricted website.
Leverage Google Translate
Google Translate is an educational tool which is why many countries and institutions hardly ban it. You can use it to convert restricted sites into another language that you may be familiar with. With this process, you can have easy access to any blocked website.
Leverage Extensions
If the restricted sites are dynamic, then you can access them through the use of extensions like Proxmate, UltraSurf, and Hola. You can use these extensions on a range of browsers.
Use a DNS Server
Some ISPs administer filtering by modifying their DNS servers and allow them to redirect requests from a restricted site to another website. Some organizations that filter their internet connections may use a range of filtering solutions that third-party DNS service providers use.
If the filtering is only at the DNS level and requests to alternative DNS servers are not restricted, you can navigate the filtering.
Do so by configuring a custom DNS server on your gadget. This approach reverses and omits the default DNS server that your ISP regulates.
Take Away
Restricted websites are becoming popular with different governments pushing internet service providers to filter the internet connections they offer their subscribers. With these tips, you will be able to access censored websites should you encounter them.
Remember, being anonymous on the internet requires effort.
You will need to do thorough research to establish the best method that works depending on your needs.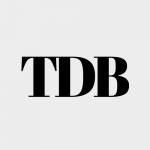 The Daily Buzz combines the pursuit of interesting and intriguing facts with the innate human desire to rank and list things. From stereotypical cat pictures to crazy facts about the universe, every thing is designed to help you kill time in the most efficient manner, all while giving you something to either laugh at or think about!