"To avoid health issues one has to avoid drinking non-purified water"
Water is widely referred to as the primary need of human beings and every other living being on the planet. But apart from water being a need, clean water is essential for the healthy survival of anyone who consumes it & that's why you need best water purifier.
Our generation is being continuously challenged for having the possibility to provide freshwater to the increasing population of human beings along with assuring no scarcity for other beings and future generations. Making this as a sensitive issue, persuasive marketing has become a real thing to market products that bridge the gap between freshwater and human needs for it.
We are talking about water purifiers that have been flooding the market. There has been a steady improvement in water purifiers in terms of both technology and capacity.
In this post, we will try to review the best water purifiers present in the market and what could be the best choice for you. You will be able to compare and choose from the best purifiers that are available.
Best Water Purifier in India (2019)
Without further ado, here's the top 10 best water purifier
#1. Blue Star Aristo RO+UV 7 Litre Water Purifier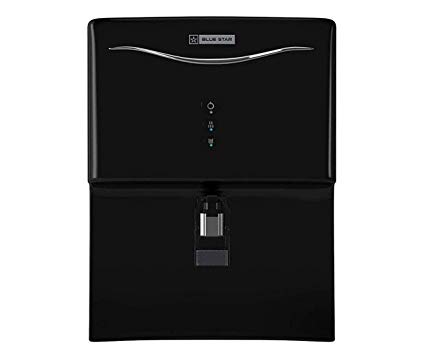 The blue star is not among the oldest water purifier manufacturers in India but they have made some decent dispensers and other electronic machines. It is a renowned brand. This RO water purifier has a capacity of 6 liters and this time Aristo has also provided a UV system for filtration.
The purifier is also equipped with a notifications system that alerts you about different requirements to switch modes and the purifier itself.
These alarms that notify you about the aristo purifier comprises of an on-indicator, a separate alarm for indicating low pressure, an alert to tell you if the UV system has failed, and an indicator to indicate full tank.
All of these features guarantee the customer pure water for their consumption without any interruptions.
Let us take a look at the technicalities of the purifier and a few numbers that will help you in understanding the working of the Aristo purifier.
The purifier works on a power value of 36 watts and the working is rated between 220-240 volts that are considered at the perfect rated value for all household works in India.
There are a lot of purifiers that degrade the taste of water in the process of purification. But the aristo purifier elevates it with ATB technology that is used in the purifier.
The purifier is tested for its multiple purification system and is proven to clean even municipal or groundwater which is contaminated with all its sediments and chemicals that are dissolved in it as sulfates and chlorides.
Let us try to understand what aristo purifier has to offer with all its features and trusted feedbacks:
The Goods:
It has the most recent technology that purifies water using RO+UV filtration.
It has a filter measured at 10 inches for more effective cleaning. S
A feature for child lock.
It is equipped with indicators and alarms.
The customer service is good with warranty.
The Bads:
Even after early response to the services, it still takes 3-4 days for the re-installation from the date of you getting the purifier. This can be a little too long for a few customers.
To summarize it has an amazing value for money. Because the features that the aristo purifier is providing are excellent in the long run. If you have a family then this purifier can be a good choice since it has alarms for indicating you if anything unusual happens.
#2. Blue Star Majesto MA4BSAM01 8-Litre RO+UV Water Purifier
With great brand value, beautiful in aesthetics, shall bring your house a great companion to serve fresh water to your family. This purifier claims to be one of the most reliable products in the market that fall in this category. The latest Blue star has emerged with another great product to serve the household needs of many.
This time blue star has come up with a water purifier that is packed with features and can make anyone fall in love with it. It is currently competing against the giant brands of water purifiers like kent and aquaguard. It is not priced averagely but then its features and capacity justify the price.
Let us try to realize the features that Blue Star majesto purifier is trying to deliver its customer:
The latest and standard six-stage purification methodology that makes this purifier one of the most reliable water purifiers in the market.
It has a tested RO+UV water cleaning technology which is also referred to as double layered purification. It thoroughly makes the water free from contaminants.
The water holding capacity of its purified tank is measured at 8 liters which is better than many other purifiers who have restricted it to 6 liters.
It also has an aqua taste booster with unique ATB technology that enhances the taste of water while still purifying it.
The material used for making filterers at a solid level is copper and carbon which are safe to remove and contaminants at this stage.
The results show that this RO membrane can purify up to 285 liters of water every day.
It has all the necessary indicators and alarms that make usage of the water purifier much preferred for families. These include child lock and capacity alarms.
Beautiful design that makes your kitchen look even better and not just another electronic machine in one corner.
Along with all of these features, it also has a TDS controller. This would go on to mean that the water purifier can turn hard water soft and make water-rated at 2000 ppm to safe drinking water. The company provides free installation of this purifier to all its customers irrespective of the location. These perks of good customer service are continued throughout and not just till you buy the purifier.
We shall try to give you a clearer picture of what a six-stage water purification process looks like:
Stage 1: Before filter water intake.
Stage 2: Carbon filtration stage.
Stage 3: Filtration of sediments.
Stage 4: Reverse osmosis membrane.
Stage 5: Ultraviolet lamp.
Stage 6: Carbon filtration of water with ARB.
The Good:
It comes with all the latest technology that a water purifier should have.
The capacity is measured at 8 liters.
RO and UV double-layered purification.
It comes with free installation and excellent services.
The Bad:
In case of overflow, it might be tough to handle the purifier.
The product is marketed in a very original way and backs all of its features. The only trade-off it makes to bring the price down is the choice of materials that are used for the purifier.
But it still cant be rated cheap because as a customer you pay a good figure for this product. Its physical beauty is the USP. It complements your kitchen or dining hall with its aesthetic beauty.
#3. Havells Max RO+UV+Mineralizer, 8 Litres Water Purifier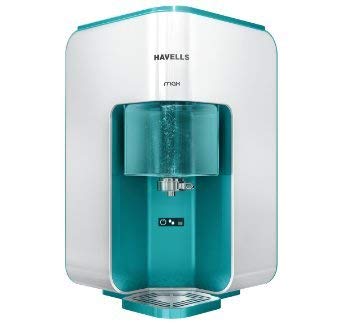 Havells is a renowned name for any electronic machines or pieces of equipment that it has made and delivered in the market for the past so many years.
When a product is coming from such reputed manufacturers it is very obvious that the expectations will go high and the quality and capacity of work that we expect it to do are quadruple.
The quality of features and their endurance matter a lot in these cases.
Because anyone who wants to spend a significant amount of money on water purifiers will measure it on the health of his/her family.
This purifier comes with mineralizer that returns good mineral to the water which doesn't kill its natural healthy elements that a lot of purifiers do. This not only makes the purified water tasty but also gives it an original taste by keeping it healthy.
We shall now try to understand the unique features of this amazing water purifier and how does it benefit the customers:
The manufacturers have tried to consider a lot of factors that commercial water purifier manufacturers ignore. Understandably, a lot of mineral and healthy elements of water are destroyed during water purification. Havells has added a mineralizer that adds value to its purified water by keeping it healthy and retaining the originality of water. This revitalizer also keeps the water biologically active which is necessary for the good health of people of any age. This acts as a USP for havells explaining why people should prefer buying this water purifier over others.
Havells max is assisted by an in-built technology that makes a real-time assessment of water and monitors that quality of water at all times.
It is not only about the inner safety and water purification. The water purifier is certainly designed to make it a safe product inside out. The electronic design is made in such a way that any power cut, voltage drop or overflow wouldn't affect the machine in any way. Thus It avoids shocks and water overflow too.
While a lot of recent water purifiers come with six-stage water purification, havells has brought seven-stage water purification that guarantees clean and healthy water.
There is a dedicated technology for germicidal protection of water. This ensures that 100% of bacteria and germs in the water were killed.
It doesn't have a pre-filterer added because the multiple-stage water purification takes care of it. Even though you are paying premium prices for this product it assures you clean water without any technical failures.
#4. Ruby RO+Uv+TDS Controller Water Purifier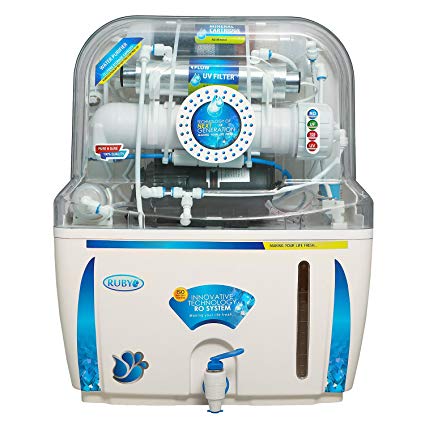 The Ruby RO water purifier from AQUA PHOENIX which has 10 years of experience in manufacturing purifiers with a unique design is one of the best water purifiers if you have a hard water supply.
Ruby RO guarantees quality at a reasonable price which attracts people to invest.
RO comes with six-stage different purification levels. It's micro sediment filter efficiently removes all the waste particles from the water and the activated carbon filter removes up to 99% chlorine and other chemicals which reduces odor and color from the water as well…Its membrane in the filter system can efficiently process 75 gallons of water per day.
The RO membrane removes tough impurities such as lead, chromium, mercury, copper, barium, fluoride, calcium, Etc.. The UV light disinfects the water and destroys the microorganisms and mineral cartridges maintain essential minerals that help in maintain the water pure and safe to drink.
Ruby RO is the best choice which is affordable for healthy drinking water. For further information about the purifier, it has been manufactured in the USA using Japanese Technology.
The best thing about the purifier is it has six-stage water purification, a filter change indicator, 12 letters storage capacitor, one year warranty on electrical parts. If you are looking for the best purifier, then I'm sure this would be the best option and you've got your answer now.
The Good:
It provides six-stage water purification.
It has a dedicated indicator of change in water.
It has a huge water capacity of 12 liters.
All the electrical parts are having 1 year of warranty.
The bad:
On an honest note, there have been many complaints regarding customer care services.
So what are you waiting for get the Ruby RO+UV+TDS controller water purifier and bring healthy and tasty drinking water for your healthy family!
#5. Aquatec plus Advance Plus 12L RO+UV+UF+TDS Water Purifier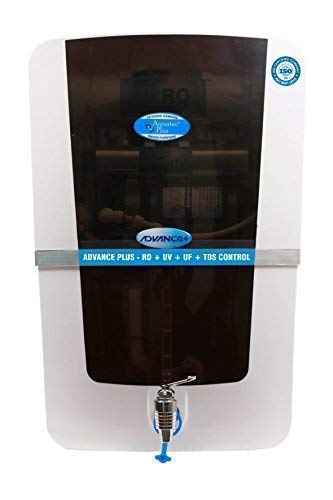 The brand we are looking at is comparatively a newer brand when compared to other brands on this list.
It being new is the most possible reason as to why is the purifier being sold at a lesser expensive price in India even after having all the latest features that are on par with the premium purifiers.
As we all know, the major source of water in India is groundwater, this purifier claims to be able to soften hard water that might measure up to 2000 PPM and make it safe for drinking by all means.
The aquatic plus clearly states to be able to clean 99% of germs, chemicals, and other micro-contaminants along with sediment removal with its highly capable RO technology. Even the physical features of this purifier are very appealing. It has a great shape and compliments your kitchen or dining hall.
The purifier is capable of purifying 15 liters of water per hour which is a good number for any size of the family. But it does ignore the taste of water. Either way, nothing is unbearable about it.
To conclude, the verdict would be that Aquatec has more good points than the disadvantages. It does what it is supposed to and comes at a very economical price.
#6. Livpure Glo 7-Litre RO+UV + Mineralizer Water Purifier
Over-purification of water can also be harmful in a lot of ways. It kills the harmful germs, pests, and other contaminants, but along with these it also kills the required minerals that are much necessary for the body. But livpure Glo gives water purification without losing the benefits of good freshwater.
Livpure has brought its customers a 7 liters purifier with RO and UV that is still the most reliable water purifier tech. It comes with a mineralizer to avoid the harms that come with excessive purification of water.
This means that the water is revitalized with minerals post-purification for the best interests of its consumers.
The overall purifier has a very sleek design that doesn't take much space. It is compact and still has 7 liters water holding capacity which is surprising.
It can convert tap water which can be estimated to have a hardness of up to 1500 ppm into drinking water which can be taken by kids also.
On paper, the purifier can convert more than 12 liters of water for safe drinking and hold 7 liters at once which makes it a reliable option for family usage.
Let us try to study its six-stage water purification process. 
Stage 1: Sediment removal- This is responsible for handling bigger contaminants like dust, sand or coarse which can easily be seen and restricted.
Stage 2: Carbon filtration stage- This works with actual filtration and absorbs all the organic impurities that were otherwise ignored during the first stage of filtration. These include chemicals, pesticides, discharged waste which accumulates throughout the water.
Stage 3: Reverse osmosis- The entire osmosis process is dependent on the membrane. The semi-permeable membrane allows only water to pass through it and restrict herbicides and other similar contaminants.
Stage 4: UV column- This is where ultra-filtration takes place. The contaminants which would otherwise be ignored during any manual filtration process are removed here. All the microorganisms, germs, bacteria and viruses are removed and the quality of water is now safe for drinking.
Stage 5: Post Filtration using silver carbon- Here the organic dissolved impurities are taken care of. These are harmful and also effect the water with odor. The quality of water is much better after passing through this layer of filtration.
Stage 6: Mineralizer- Mineralizer is more about the revitalization of water instead of purifying. It adds good minerals to water again so that it retains its original taste and healthy properties.
A lot of locations experienced poor customer care services. During installation a lot of miscommunication between service providers and customers took place. Except for Delhi NCR and a couple of more locations no region was satisfied.
The Good:
The water purification system is 6 layered.
It does include a mineralizer for healthy purified water.
The products have a warranty for one year.
It has used food-grade plastic for storage tank which is good for storing during long hours.
The Bad:
The installation service and post customer care services are below average.
This is by far one of the best water purifier options that we have in the market for this price. Very few water purifiers that are in this budget will include a mineralizer.
The fact that this has once along with appealing hardware and looks makes it a pretty good deal. It doesn't have the best capacity but it surely can serve a big family too.
#7. Kent Ace Mineral 7-Litre 60-Watt RO+UV+UF Water Purifier
Here we shall review one of the best water purifiers to be mentioned on this list.
Kent is among the first companies who took up the concept of water purifiers and prioritized them to make it a flagship product. Let us see how good this is compared to other water purifiers mentioned on the list.
Kent is widely considered to be one of the best selling water purifier brands in India. It is well-marketed and built at the same time.
It surely is a little more on the expensive side but it has some amazing customer feedback. This makes it worth the price that it quotes for its water purifiers.
It has a water-holding capacity of 7 liters which is large enough to serve an entire family. At the same time, you should know that this section of the kent ace purifier is made up of food-grade plastic which is again the best choice of material.
The filtration process that kent has chosen for its purifier looks something like this, RO+UF+UV+TDS controller. This filtration process as a whole can filter any and every contaminant that you can think of in the water. Dissolved organic and inorganic impurities, chemicals, micro contaminants, viruses, bacteria, sediments are a few to name.
Kent has provided certified proves of it being one of the safest and the most reliable water purifiers for your family. WQA and NSF are the certifications that water purifiers tend to attempt for their products as a symbol of safety and kent have them.
It was also awarded the Gold seal certification for providing safe water by all means. Kent proudly claims that their purifier can clean water even from the direct sources which could be tap water, groundwater, municipal water. It has proven to make it odorless and clean enough for any humans consumption.
This means that you don't have to worry about the source of water anymore if you have this latest kent purifier which assures the quality of watermarked safe for your family's consumption.
To look at some of the numerical figures, it has an 11 watt UV lamp, which assists in the removal of all sorts of microorganisms present in the water. This means 100% pure water for drinking.
The kent purifier has a filter replacement alarm which indicates that it would need a replacement for working on the same level of quality and endurance. Similarly, there is a dedicated alarm for UV failure indication that would mean that it needs replacement to work on the same standards.
The reason the kent purifier doesn't need any process explanations is that it is completely automatic. Yes, you heard it right. While it has adopted the latest technology, it did improvise in a lot of areas that help it in standing out among other water purifiers.
Its RO has better endurance and lifetime which works without interruption for a much longer time. All the components are trusted to be leakproof. Kent delivers happy services and products to all its customers.
The Good:
A perfect 60-watts well-mounted purifier.
The best quality of filtration flow- RO+UV+UF+TDS.
It comes with a storage capacity of 7 liters and can filter 15 liters every hour for uninterrupted usage.
It has a 6 months warranty for its cartridge and a whole year warranty on all the other parts.
The Bad:
The ratio of waste and purified water is slightly high than a few other purifiers.
To give the final verdict we would always suggest this as a great product for your family or home. It is by Kent and we are sure of their trusted products and services. It comes with great features and is worth the money.
#8. HUL Pureit 5 Ltrs Classic RO+UV 6 Stage Water Purifier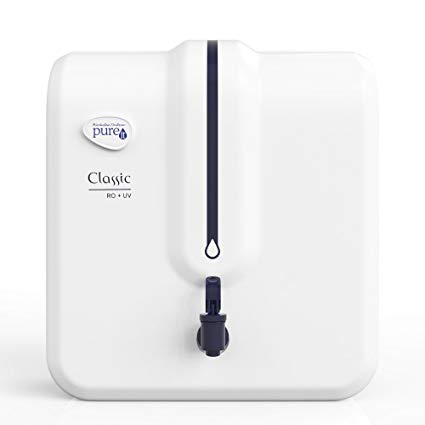 We are going to review another fantastic household water purifier that comes with the standard RO+UV purification technology to deliver safe drinking water.
It also comes with the very demanded six-stage water purification technology that gives you the best quality service.
This purifier has incredible in-built technology to safeguard your water needs. It has a voltage guard on the inside that assures you that the purifier is safe even during steep fluctuations of voltage at any time.
This is a 6 liters purifier that HUL has brought to you with a well-engineered plastic body ensuring a lot of features to be at their best. It has great endurance and lifetime for its working as well as separate parts.
The storage tank is made up of food-grade plastic which again assures the customers of having great technology. It has a great six-stage purification method and kills contaminants up to 90 % accuracy.
The six-stage purification has the following stages:
Pre-filtration layer
Carbon filtration layer to absorb dissolved impurities.
Post-carbon layer to purify water thoroughly.
RO level that consists of the filter membrane.
UV or Microfiltration layer (standard addition)
Carbon RO filter layer.
It has a TDS layer that can clean water at 1800 ppm and make it safe for drinking. The new design that HUL has incorporated is helping it clean water with much greater efficiency.
It has larger blocked sizes for the parts in the way of filtration that let them stay intact with the filter layers which don't wastewater.
This also helps them to have better endurance which consequently gives a better life to individual parts of the purifier.
The free installation and no worry process of customer services that HUL provides make it a much convenient product. This is one of the primary reasons why people have preferred this product over others. It has a sleek design which is very appealing for the customers. For a purifier that has 8 liters of storage capacity, this design makes it look nice and compact.
The Good:
It has the latest technology that is the same as RO+UV+UF+TDS that has all the same advantages.
The voltage guard present inside the purifier makes it much convenient for family usage during irregular fluctuations.
Free installation with a hassle-free process.
The product has a warranty of one year.
The Bad:
It doesn't have dedication alarms to indicate unusual behavior of the water purifier.
If you are searching for a good purifier that does a lot of things right and doesn't look very fancy then this purifier is for you. It comes in the right budget and surely does the job well.
#9. Kent Grand Plus RO+UF+UV with TDS Controller Water Purifier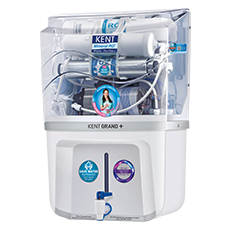 The water supplied in the taps through groundwater and even municipal water is not meant for the drinking purpose. Nowadays more and more people are buying RO water purifiers for their homes.
A mineral RO water purifier is much better than a regular RO water purifier. This RO water purifier has everything many things to offer you like the benefits which are added minerals to the water which boost your health.
Kent is widely considered to be one of the best-selling water purifier brands in India. It is well-marketed and built at the same time. It surely is a little more on the expensive side but it has some amazing customer feedback. This makes it worth the price that it quotes for its water purifiers.
The kent grand plus is trying to provide safe drinking water with all the nutrients that we expect purified water to retain. Most purifiers make the water degraded in terms of quality of nutrients which is a consequence of its multi-layered filtration process. It has made purification while still having those nutrients possible.
This purifier by kent has an 8 liters storage which is good enough for the usage of even big families. Kent purifiers have been awarded as the most popular and most reliable water purifiers in India and the grand model is among its best.
It has the premium RO technology offered by kent which is again a great touch. Even the double RO purification which was patented in the name of kent itself is also incorporated in this. Making it one of the few purifiers that have this technology.
It wouldn't be much to say that this purifier by kent is almost unbeatable especially for the price that it is quoted at. Even after having some of the most advanced features of any purifier, it still is priced reasonably good.
We have tested the kent purifier to be able to clean almost any type of water. Be it municipal or tap water, it has proved to clean them and this purified water was safe enough to directly drink. That is why we recommend kent grand plus to anyone and everyone.
Let us try to have a look at what it has to offer its customers:
The Good:
The most advanced technology for purification of water which comprises of RO+UV and also double filtration that is a specific purification technology of kent.
It has TDS assistance that allows it to turn hard water into soft water.
It has a dedicated indicator for water levels in the purifier.
It has an amazing 3 years free servicing along with one year of warranty on the product.
Undoubtedly, it has all the necessary alarms for safe usage of the water purifier.
The Bad:
The endurance of TDS is the only real disadvantage that this purifier has. In the sense, if you have a regular hard water supply then you might have to change the filter a little too often for the same quality of work. But again it isn't something unbearable.
Because a lot of customers have trusted this to be the best purifier, it surely is they who matter. This makes it the most trusted water purifier as pe the technology and public reviews.
#10. Aquasure from Eureka Forbes 6 Litres RO+UV+MTDS Water Purifier
Aquasure is probably among the very first brand names that would come to the mind of Indian users. It was probably the pioneer in water purifiers that were sold in India.
It has been the earliest and at the same time among the most reliable purifiers for the Indian market. It has a 6-liter capacity which is inherited from the previous models of aquasure water purifiers. It has good and stable RO+UV and MTDS technologies which make it a good standard water purifier.
As understood, there are various resources for water and none of them is completely reliable for safe drinking water.
That is why having water purifiers with MTDS is an advantage especially in a market like India. This will not only take care of hard water but also ensure that the taste of water stays very close to the original even after revitalization.
Apart from all of this, there is another feature that this purifier has making it one of the best features of Aquasure, which is the smart power-saving mode.
Unlike any other filterer that is in the market, it doesn't run all day. It works on a smart system where it stops using the power for purification once the capacity is full which helps in saving a lot of power.
All of this will be very clear when you see your current bills using the Aquasure purifier.
We shall try to see the most important features of this product:
The Good:
It has all the smart features and saves a lot of energy.
It is highly-efficient and is rated at 230 watts.
It has dedicated indicators for water levels in the storage tank.
MTDS technology is still rare and this purifier has added it in a very smart way. This is also the USP along with the power-saving capabilities of the purifier.
It also has a free installation with a one year warranty.
The Bad:
It lacks a few alarms like filter change alarm.
Even after lacking a few indicators and alarms it is not something that you should judge this purifier on.
It has some amazing features and can assist a family that is sized at 6 or even 8. With all its power-saving capabilities, it can go on to be one of the best choices that you will make from this list.
Which one is better: RO, UV or UF water purifier?
Clean and pure water is an absolute necessity for healthy living. The degradation of water quality is one of the major concerns in most of the Metropolitan areas.
The reasons behind the scarcity of water. Population, overconsumption, rainwater becoming acidic, use of pesticides and many more. Hence, the need for the selection of the right kind of water filter arises.
Chemicals present in water may have a negative impact on your health. Contaminated water may cause various types of diarrheal diseases and other serious illnesses.
The types of contaminants present in the water are many. Dissolved impurities that might be organic or inorganic, the chemicals dissolved, sediments, discharged wastes and other micro contaminants like bacteria and viruses.
The selection of the right type of water filter depends on the input water quality and your filtration needs. You need to first know the features of each type of water filter before you select one.
The three common filters available in the market are RO or Reverse osmosis, UV or ultraviolet, RF or ultrafiltration.
The following differences between the three types will help you in making the right choice.
RO (Reverse Osmosis):
The basic requirement for the operation of the RO filter is electricity. It not only removes all the bacteria and viruses from the water but also removes poisonous chemicals. It has to combine with a free filtration system for the purification of grimy water.
This has been one of the first technologies that were introduced for water purifiers. Even a few non-electric purifiers used RO filtration and they did work decently. They wouldn't treat hard water or municipal water but were good enough to work with tap water in the house. This goes back to the days when "pure it" was widely considered as the number one purifier of India.
UV (Ultraviolet Water Filter):
It requires electricity to operate. It is not very power-hungry but is among the most useful and powerful parts of the water purifier. Ultra-filtration o water takes place with the help of this technology. It is really powerful and can help in treating water of any grade.
It is effective in killing all the bacteria and viruses but the dead bacteria aren't removed.
Also, it fails to remove the dissolved salts.
UF filter:
There is no requirement for electricity for its operation. It is effective in disinfecting the water by removing all kinds of bacteria and viruses. The dissolved salts from water cannot be removed by the UF water filter.
Benefits of RO, UV, and UF:
The RO filter is beneficial in the removal of all kinds of bacteria, viruses and also dissolved salts. Also, it works despite the water pressure being low. The only drawback is that it fails to remove the killed bacteria from the water.
The UF water filter is inexpensive and can work effectively even without electricity.
The following points may also be considered:
The market provides you with a number of brands and models of water filters.
The filters have immense variation in their cost. You must compare the features and choose a model that best fits your needs.
The water filters that are sold by some fake brands with a low price is something that you shouldn't get attracted to.
The quality of water that you drink plays a major role to sustain a healthy living.
Why is Water Purifier Important for Indian Homes?
The water resources in India are very different from what you would find in a completely developed country. India is a huge country, standing 7th largest in terms of area.
On top of this, it should be understood that the physical features and ground levels of different locations are different.
This means that the ground conditions and levels are different for different regions. Groundwater can still be considered the most usual source of water in India.
This is the consequence of rainwater and it is not the safest water to drink.
This makes water purifiers a much-wanted product in Indian households. Water that we get can be hard, polluted, have dissolved chemicals, organic and inorganic wastes, etc.
A water purifier can help in eliminating these problems and make water safe for drinking.
We have come across RO+UV and other technologies like TDS in the above-mentioned water purifiers which handle different types of problems related to water purification.
The latest water purifiers come with six and seven stage purification technologies that claim to clean even municipal and tap water for safe consumption by all.
It can turn hard water up to 2000 ppm into soft water and revitalize it for convenient usage.
While the water purification is one of the primary concerns, the return on investment for the purifier that you buy still holds a lot of value.
Because there are so many options to choose from, we have tried to write down all the advantages and disadvantages of all the purifiers so that you can choose the desired one.
Although we have stated that these purifiers can handle even municipal and groundwater that is highly polluted, we have to explain how it does that and the features that help it in doing so.
The indicated technology that helps these purifiers in purifying water is the six-stage purification technology. It starts from the pre-filtration of water to post-carbon layers and also an added stage of the revitalization of water.
This final stage that is added to water purifiers has helped them in making water the best fit for drinking and give them back their originality.
Meaning that it isn't an added purifying layer but a revitalization mineral layer that gives nutrients back to the water.
This post tried to cover everything that shall help you in understanding what could be done to decide the best purifier for your usage.
It is best understood through the features, customer reviews, the good and the bad that all of these have. We hope that you have read through all the purifiers mentioned in the above list.
But we shall still cover some points to consider that are common to all the purifiers. This helps you in comparing the purifiers easily.
Benefits of Water Purifier for Indian Homes:
No citizen doesn't know the plight of Indian rivers. They have been degraded over the years by the people living around them. From cattle to discharge of waste everything has drastically degraded the quality of our rivers which were the primary source of fresh water.
This creates a necessity for water purifiers which would otherwise make you buy drinking water at an expensive price.
Kids and even younger children are highly affected if they consume water which is contaminated even a little bit. Water, unlike food, is taken directly by the body.
This means that there is only one chance to make this water good for drinking and that is before we consume it. Diseases like malaria, cholera, and others can go on to be much worse if these water problems are not addressed. Therefore, a water purifier is recommended for all the houses.
The most significant reasons to install water purifiers in your houses, especially in India:
The market for water purifiers in India is big because there is a need for these products.
They help in cleaning 99% of bacteria, viruses, microbes, dissolved and discharged chemicals, organic impurities, inorganic impurities, sediments, discharged waste, dist, and debris and many other contaminants and pollutants in all states of matter.
These purifiers have the latest technology for purifying water which makes them a better way of treating contaminated water than just boiling them.
Because of improvement in technology, now these purifiers don't only purify the water but can give back the nutrients with the help of mineralizer and revitalizers that have made them premium products.
Because of improvement in technology and the types of materials used companies have been able to bring down the price of purifiers significantly.
Most homes in India get an underground water supply. RO technology simply treats any level of polluted water and make it safe for drinking.
Filter and TDS have also made hard water treatment possible. Although a lot of people still use water softeners as an external treatment but then at least to a certain capacity can be handled by these purifiers directly.
All of this has enabled the companies to deliver this very important product to the customers at a very reasonable rate with all the required and added features. Especially when we pay attention to the fact that we are reviewing it for this set of audience it is highly justified.
BUYING GUIDE: How To Choose The Best Water Purifier India in 2019
When it comes to the lifestyle of people and the health of their families, making any compromise is impossible. Even though we have provided you all the features and the good or bad points about the purifiers we are sure at least some of you are still thinking about what to do for the best realization of the perfect water purifier for you. For those who have kids at home would pay attention to the facts that we are going to lay now. These will be the factors or application of the purifiers. Like a lot of things like the six-stage purification re common to most of the purifiers, we are trying to tell you the parameters that these things can be judged on.
Water Quality:
The quality of water that you get as the output is really necessary. This can be measured according to the difference in the water that you give it and the purity of water after it is treated by your purifier. You should know the hardness and level of pollution of the water that you are giving your purifier. If you don't monitor that the water that is being consumed by you can never be judged. Technologies like TDS, RO, UV, UF, and others are important. One must try to ensure that all of these are present in their purifier as the absence of any of these can be a small change in water quality. Considering these facts, one should always understand that inclusion or addition of a new technology to the product plays an important roles in the betterment of its quality.
Storage Capacity:
Another very important parameter to check in your water purifier is the storage and conversion capacity. The storage capacity of most of the purifiers that we spoke about was between 6-8 liters. A couple of them might go beyond that but this is still a decent number. We believe that 7 liters are a good number because of multiple reasons. Let us say your purifier holds a certain number of liters after purifying it. But the critical point that decides that whether or not it is good enough depends on the number of liters it can purify every hour. That is why we would say, 15 liters of purification per hour and 7 liters of storage at once is a decent number. This need might vary from person to person and the provision depends on the price.
Maintenance:
Maintenance is one thing that you can not ignore about water purifiers. The very first reason being that it is not the strongest electronic machine that you will have at your home. It deals with the purification of water almost at all times of the day. This can damage the cartridge or other filtering parts of the purifier. That is when maintenance comes into the picture. We recommend all the customer to get it checked at least once in the year and pay close attention to the ratings of all its important parts and capacities. The maintenance concern also depends on the warranty and services that the company provides. That is why you should never buy purifiers form not so well known manufacturers.
Warranty and Certification:
Whenever you are dealing with a product that involves human health, you should always have a good look at the certifications and warranty. If you find any terminology which is unusual or the certification is not known you should always crosscheck before buying the product. This will help you in eliminating all kinds of ambiguity that would otherwise bother you even after buying and using the product.
When it comes to warranty, the reason we would emphasize on it is that these products are not assisted with very high endurance. They work with moderate strength but the quality of service is really good. That is the reason if you have any issues with the product you should be able to replace it for a good period from the day you bought it. One year is a reputed and widely circulated warranty period. Therefore please keep an eye on both of these factors.
FINAL WORDS:
So, this is the conclusion for reviewing all the products.
By now you must have decided on which water purifier suits your needs the best.
Since I live in an area with very hard water I have chosen the Kent RO+UV+TDS controller for my home. I also have a three-year-old who drinks the water from Kent purifier I have got no complaints from it.
Even if you got some issues or complaints the customer care is supportive and helpful.
Though they take around 48 hours to respond to your call it's still manageable. These filter cartridges need replacement every year in my case since I live in a locality with very hard water which I have already mentioned.
The replacement time might elongate longer depending on the quality of the water. Other than this I have faced no issues with my Kent purifier. It's the best for my family and I have been using it for 3 years now!
And That's all for Best Water Purifier in India. We hope you liked our detailed review.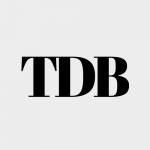 The Daily Buzz combines the pursuit of interesting and intriguing facts with the innate human desire to rank and list things. From stereotypical cat pictures to crazy facts about the universe, every thing is designed to help you kill time in the most efficient manner, all while giving you something to either laugh at or think about!