The world is a fascinating place full of natural splendor. Bulging waterfalls, vast canyons, and magnificent reefs have been bestowed upon us.
Many of them have been transformed into popular tourist attractions and must-see destinations. But what about the hidden gems that remain unexplored by a vast majority of us?
Here are 12 captivating places you have probably never heard of:
1. Chefchaouen, Morocco
You might have seen this Moroccan city while scrolling through social media posts. However, few people are familiar with its name.
The charming site is well known for the blue hues adorn numerous buildings in the city's northwest section. Locally known as Chaouen, the resort has grown in popularity among Moroccans and garnered worldwide recognition.
Even though many hotels are being built to appeal to tourists, travelers continue to overlook this area favoring larger cities in North Africa.
2. Great Smoky Mountains National Park, Gatlinburg
For outdoor enthusiasts, the Great Smoky Mountains National Park is a paradise. The park includes spectacular waterfalls along woodland paths, challenging climbs, and scenic roads, in addition to its numerous flora and fauna.
On top of that, there are many educational exhibits, such as historic structures from early settlers.
The Sugarlands Visitor Center is an excellent place to learn about the park's history, get trail maps, and make reservations for ranger-led programs.
To make your life easier, you can even rent cabins in Gatlinburg TN, with the required amenities. Whether you come alone or with family, these cabins will ensure you have the best time away from home.
3. Meroe Pyramids, Sudan
We all have heard of Egypt's pyramids; they are undoubtedly one of the world's most recognized attractions and are certain to be on everyone's bucket list.
However, did you guys know that Sudan features many more pyramids, some of which are in great condition?
These pyramids were erected some 2,500 years ago. While the entire region was heavily influenced by Ancient Egypt back in the day, they are extremely different from Egypt, narrower and taller.
Visiting the Sudanese pyramids is unquestionably going to be one of the highlights of your life.
4. Morro Bay, California
You may easily drive right past this tranquil surf village if traveling along the California coast. It is the type of place where no one is in a hurry and where the sun constantly manages to poke its head out of the fog.
If you are hungry, you can also stop by a cafe for fresh local seafood such as chips, fish, shrimp tacos, and chowder.
5. Deadvlei, Namibia
When walking in the center of 1,300-foot-high dunes under the scorching heat, it isn't easy to realize that this valley used to be a beautiful forest irrigated by the Tsauchab River.
Of course, that was 900 years ago. The terrain has become so dry that the trees have burnt. It is one of the most colorfully barren places on the earth, with rusty sand and a deep-blue sky.
6. Kakheti, Georgia
You will undoubtedly adore this location if you consider yourself a sommelier or a wine enthusiast. It is where wine originated. Georgians have been producing wine for over 8000 years.
Suppose you are looking for a combination of historical experiences and exquisite wine tasting. In that case, you can read the thorough viticulture records compiled by Orthodox priests.
7. The Kimberley, Australia
Because Australia is such a large country, it isn't easy to keep track of all the amazing attractions. In the country's northwest, the Kimberley is one of the world's oldest and largest wilderness areas.
It is a bit of a trek to get there. But once you reach there, you will be rewarded with views that you will not find elsewhere.
Among other things, the location provides an opportunity to hike through ancient gorges, swim in freshwater pools beneath waterfalls, and walk along beaches with white sand.
8. Luang Prabang, Laos
Traveling to Laos is like entering an entirely different universe from the one we are accustomed to. Being a UNESCO World Heritage site, this is one of the most protected areas on the planet.
That explains why it is not the first thing that comes to mind when the word 'holiday' is mentioned. However, while inside this vibrant city, your eyes will be met by monks, lush grass, and plenty of red and yellow spices.
9. Cafayate, Argentina
Every visitor to Argentina is familiar with Mendoza, Patagonia, and Buenos Aires, but how about Cafayate? This remote village in northern Argentina's picturesque Colchagua Valley has the world's highest vineyards.
Begin your journey by flying into Salta, where you may shop for handcrafted goods and unleash your inner gringo with horseback riding.
10. Fiordland, New Zealand
It is not a coincidence that the name of this region of New Zealand sounds Scandinavian. The area's uphill valleys and cliffs resemble the fjords that characterize northern European countries.
Because the location is inaccessible, they have avoided permanent inhabitants and commercial loggers, leaving Fiordland as a pristine natural beauty that you must visit for yourself.
You will feel like you have walked into a Lord of the Rings set if you make it there.
11. Aogashima, Japan
This beautiful lava-filled island is around a hundred miles from Japan's mainland. The land is home to only about 200 people. And, most of all, the volcano is still erupting. With that said, the last activity was documented in the 1700s.
12. Lake Bacalar, Mexico
Lake Bacalar is Mexico's second-largest lake, measuring 42 kilometers long but only 2 kilometers wide. Because of its limestone base, Lake Bacalar has a lovely blue color.
The stromatolites are another attraction that makes Lake Bacalar an excellent place to visit in Mexico. These are only discovered in a few places and are thought to be the planet's oldest life.
Bacalar is home to a large number of these stromatolites. Once at the lake, there are numerous opportunities to swim or further explore the area.
Conclusion
As unlikely as this may seem, the world features many destinations that fall underneath the radar and remain relatively undiscovered.
Even a fair proportion of travel freaks have little to no idea about them, let alone the common public. So next time you plan a vacation, pick a spot or two from this list, and you are sure to have a ball.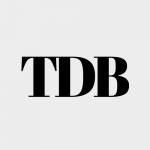 The Daily Buzz combines the pursuit of interesting and intriguing facts with the innate human desire to rank and list things. From stereotypical cat pictures to crazy facts about the universe, every thing is designed to help you kill time in the most efficient manner, all while giving you something to either laugh at or think about!