Are you facing the possibility of having your probation revoked because you have violated your parole? You may feel compelled to explain yourself to your probation officer or the court, but that will not fare well for you.
If you don't have proper representation or your facts right, you may end up back in jail.
If you or your loved one has violated probation, you will want to partner with a probation violation attorney.
In this brief article, we will go over different parole violations, the benefits of hiring an attorney, and who you can contact if you need to hire one now. Click here to keep reading.
Types of Probation Violations
Judges will typically set the conditions and terms of probation at the defendant's sentencing. There are two types of rule violations that a defendant can face: substantive violations or technical violations.
Substantive Violations
Substantive violations are when the defendant commits new crimes while they are on probation. For example, say you were already convicted and on probation for theft, but you were arrested for a DWI while you were on probation.
If you received a conviction for the DWI, you would receive punishment for the DWI and the theft at the same time.
Technical Violations
Technical violations happen when the defendant doesn't obey supervision rules. The defendant may have breached the condition and terms of their probation, but they did not commit a new crime.
For example, missing an appointment with their probation officer would be a technical violation.
Other examples of a technical violation are:
Testing positive for alcohol or drugs
Leaving the state without permission
Visiting prohibited people or places
Failing to attend school
Failing to maintain employment
Skipping any court-ordered community service
Missing any court-ordered counseling
Failing to pay any restitution or fines
If you or someone you know has done any of the above violations, they will need to speak with a probation violation lawyer as soon as they possibly can.
The attorney will be able to negotiate with the court to help eliminate pending charges.
Consequences of Violating Probation
It is essential to contact a criminal attorney as soon as you know that you have violated probation. You may have a warrant out for your arrest if you violate probation or your probation officer suspects that you have violated probation.
Examples of consequences of violating probation are:
Extended probation
Jail time
Counseling and education
Community service
Treatment for substance use disorders
Having your probation revoked is a highly severe penalty for violating your probation. If a judge makes the ruling to revoke your probation, they can decide how you will spend the rest of your sentence.
Revocation Hearing
If your probation officer or a prosecutor files a motion for revocation of your parole, the court will review the motion to see if there is probable cause.
If the judge deems probable cause, they will issue a bench warrant for the defendant to appear in court.
The defendant will then choose to either risk a possible arrest or voluntarily show up at court. If you are brought into custody, you may not be entitled to bail during this time.
You can have representation at the hearing, and the burden of proof is on the prosecution to prove that you violated probation.
Why Hire a Probation Violation Attorney?
A probation violation attorney will be your best advocate if you violated your probation and don't want to have it revoked. Your criminal lawyer has experience in these types of cases and will be able to negotiate on your behalf.
Other reasons to hire a probation violation lawyer are:
They have trial experience
They are up to date on legislation
They can spend more time with you
If you choose to have a public defender represent you, you will not receive the time and dedication you need to win your case.
Personal lawyers have the resources to spend more one-on-one time with you to make sure that they meet your needs. Public defenders are typically overloaded with work and cannot allocate a decent amount of time to your case.
Another reason to hire a local probation violation lawyer is they are familiar with prosecutors, probation officers, and judges. They will be able to properly negotiate with each party because they are familiar with how they communicate.
Suppose you hire a defense attorney that isn't familiar with the court systems in your area. In that case, they may have a more challenging time negotiating with those parties because they don't have that relationship or tenure built up.
Is Probation the Same as Parole?
Even though the two terms are often mistaken to mean the same, they are two completely different things. Parole is when a person is released from prison after serving a period of their service.
Their release is always supervised and is usually only granted after the person has exhibited good behavior.
There are two types of parole: mandatory and discretionary parole. Mandatory parole typically happens when a prisoner reaches a specific point in time in their sentence.
Once the prisoner reaches a certain amount of days in their sentencing, they will be reviewed by the parole board for release.
Discretionary parole is when a prisoner goes before a parole board prior to their set mandatory parole eligibility date. The parole board will review the prisoner's case and their behavior in prison before making their final decision.
They typically grant parole to those who exhibit that they can function within society.
Probation is an alternative to going to prison or jail. The judge will typically grant probation at sentencing and allow a person to go back to their community with conditions.
Contact a Criminal Lawyer Today
Violating probation carries serious consequences that can and will change you or your loved one's life. Making sure that you hire an experienced probation violation attorney is crucial when you violate parole.
If you or someone you know needs help because they violated parole, contact us now for a free case evaluation.
We here at Jarrett Maillet J.D. P.C treat our clients with the utmost respect, and we will provide you with an honest assessment of your case.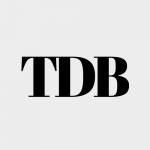 The Daily Buzz combines the pursuit of interesting and intriguing facts with the innate human desire to rank and list things. From stereotypical cat pictures to crazy facts about the universe, every thing is designed to help you kill time in the most efficient manner, all while giving you something to either laugh at or think about!