Bags for men are not limited to a specific style, such as the standard rigid briefcase of decades past. The trend has changed, giving men today plenty of options. It's not unusual to see men use different types of bags, even matching them with their outfits.
But can you blame them? With so many essential items that can't fit in their pockets, men can argue that a man bag is a necessity. And like everyone else, a man might have to carry a bag.
Fortunately, there are plenty of stylish masculine options to choose from. And these options say a lot about your personality and style.
Should You Buy a Man Bag?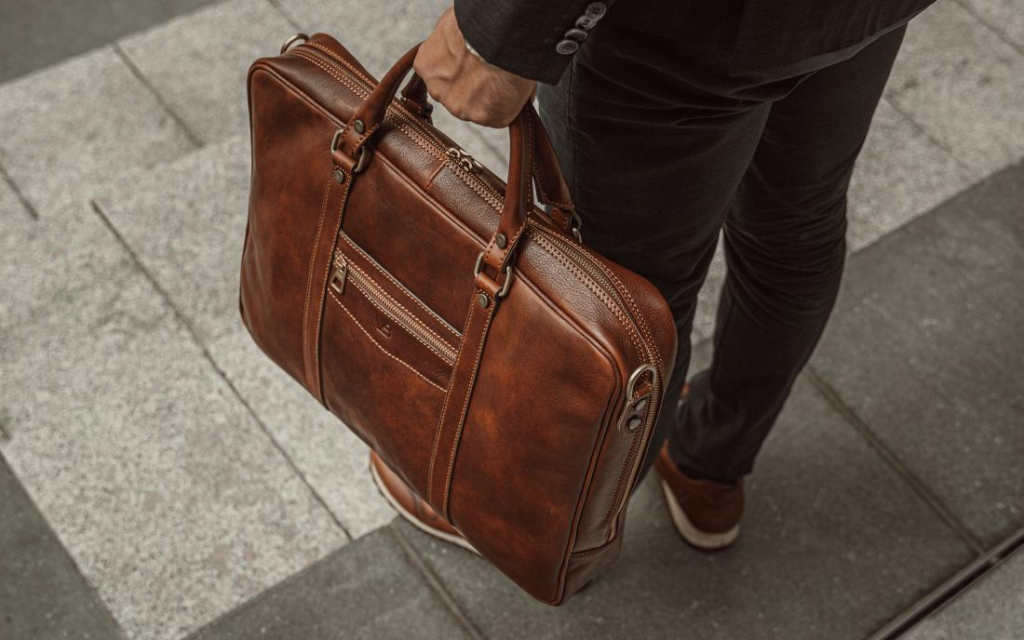 "CITY Laptop Bag from Von Baer"
According to a representative from Von Baer, a man bag is not a trend, it is a wardrobe staple. Every man should have a bag that is both functional and stylish. The benefits of having a man bag include the following:
Provides Storage For Essentials: The lack of storage can be frustrating if you carry your daily essentials wherever you go. And this is where a man bag is a perfect solution, as you'll have storage space for your important items.
Elevates Your Style: A bag is an excellent accessory to elevate your style. With the right type of bag, you'll look fashionable and well-put-together.
Prevents Bulky Pockets: Even if your pants have spacious pockets, filling them isn't a good look. Cramming your keys, wallet, and smartphone in your pockets will create a bulging look that makes your overall aesthetic tacky.
These benefits provide enough reason to consider adding a man bag to your wardrobe.
Types of Bags for Men
Although bags for men offer functionality, storage, and style, it's essential to understand which type goes with what attire. So, here are all the main types of bags and ways of matching them with your outfit.
1. Briefcase
This bag is a timeless classic created with work in mind. For this reason, when men think about a briefcase, they picture an outdated bag. This notion is far from the truth. Today's briefcases are designed with the elegance of the old and the practicality of the new in mind.
You might find that briefcases nowadays have padded sleeves to protect laptops or tablets. Aside from the usual handles, they may include a shoulder strap for convenient carrying.
Picking the right color and material is vital if you're going for a briefcase. Briefcases in neutral colors like black and dark brown pair well with formal or business attire. Also, one made of leather adds an accent of professionalism to your overall look.
However, leather briefcases are versatile enough to go with casual wear. This bag can elevate your polo shirt and jeans ensemble, creating an informal yet subtly sophisticated look.
2. Backpack
When you think about bags for men, a backpack might be the first thing that comes to mind. Initially considered a sloppy afterthought, backpacks have become a popular choice among men (and women) because of their versatility. They're no longer meant for school kids or outdoor activities alone.
Currently, backpacks are stylish enough to complement different outfits and footwear like boots. For instance, you can pair a brown suede backpack with a gray sweater, cream-colored chinos, and sneakers.
3. Satchel Bag
This bag typically has handles and a shoulder strap and can be worn over the shoulder, just like a briefcase. It's a classic bag whose formal look can be attributed to its material, such as leather, canvas, or other sturdy materials.
Considered a man's work bag, the satchel has enough space to carry all your work stuff. A leather satchel bag in black or brown works well with formal outfits such as suits. However, carry it by its handles rather than slinging it over your shoulder to avoid crumpling your suit. You can opt for the shoulder strap if you're wearing a more casual outfit.
When choosing this bag, ensure the color matches your attire and personality. Also, aim for the right bag size to accommodate all your essentials.
4. Crossbody Bags
A crossbody bag is the perfect streetwear accessory. This bag is similar to a pouch but with shorter straps. Its popularity can be credited to its practicality when carrying essentials.
A crossbody bag is ideal for men who want an accessory that adds detail to their look. It's also convenient as you can wear it across your body.
When choosing this bag, keep two things in mind—the dimensions and styling. Size matters as crossbody bags range from small with just enough space to fit a wallet to the size of a messenger bag.
Also, consider how you want to style your bag. For instance, you may choose a bright-colored bag to complement a dark outfit.
5. Weekender Bag
Whatever your travel plans are, a weekend bag will come in handy. This bag is practical when packing for a trip. Its size is perfect if you're looking for something between a backpack and a suitcase.
If you want to go away for a few days but aren't keen on carrying rolling luggage, this bag is ideal. With the right weekend bag, you get a versatile option. You can also use it as a gym bag.
Note that if you intend on using it as carry-on luggage, check the dimensions beforehand. Since it's primarily used for traveling, this bag goes well with casual outfits. However, if you're decked out in formal attire, go for a leather weekend bag.
6. Laptop Bag
Your laptop is a must-have for work or school. With this in mind, finding ways of keeping it safe and secure while on the go is crucial. One way is by getting the right laptop bag.
However, this bag can also be an accessory. A well-chosen laptop bag will complement your outfit or even elevate it. So, consider the color, material, and dimensions for the right fit.
Bottom Line
Bags aren't restricted to a specific gender. Like women, men can use bags to carry essential items while looking stylish. Therefore, when choosing bags, go for a practical and modern design.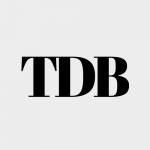 The Daily Buzz combines the pursuit of interesting and intriguing facts with the innate human desire to rank and list things. From stereotypical cat pictures to crazy facts about the universe, every thing is designed to help you kill time in the most efficient manner, all while giving you something to either laugh at or think about!