Because of increased access to data and improved insights made possible by digitalization, the sales profession had been going through a transformation in the past few years, though at a more sluggish pace than in other sectors. But the COVID-19 pandemic threw it in overdrive practically overnight.  
To cope with this "new normal," salespeople are leveraging their emotional intelligence quotients to attract new consumers and ease the worries of existing ones, using insight selling strategies, strengthening their customer service skills, and embracing new technologies.
And this is not a passing phase. The landscape also changed for B2B buyers, and they had to adapt by making significant changes to their systems and processes.
Since key stakeholders can no longer be physically present in the same room, what once could have been resolved in a single meeting around the conference room table now requires several Zoom sessions more touch points.
To keep up with this shift, B2B salespeople must transition from happy hours, dinners, and expense reports to data-driven and revenue-centric tactics.
It's also critical for management and those responsible for shaping the next generation of salespeople to provide the support, training, and tools necessary to make this transition easier.
As their clients increasingly embrace digital tools, B2B salespeople need to adapt and learn how to forge business relationships in a digital environment.
However, companies are worried that this new way of doing business will results in deals being purely transactional, making customer retention more difficult.
Because of the impersonal nature of their relationships, if their customers find a better deal somewhere else, they will switch without hesitation.
The efforts salespeople put into building strong relationships with their clients help pave the way to negotiations and retention.  
There is widespread agreement that a self-service selling model will emerge as a new transitory stage in the future of B2B sales.
The question that many companies are asking is whether personal ties will still matter throughout the customer journey or whether they will fade away once clients switch to digital platforms.
Even as companies are rapidly integrating digital solutions into their operations, they still consider their salespeople their representatives.
Sales teams that are well-connected and up-to-date on digital technologies have been shown to get better results because they are better equipped to understand and meet their clients' changing needs and personalize experiences across multiple channels.
As a result, many companies have started training their sales teams to work across multiple sales channels and assessing their performance by their ability to close deals both in-person and online.
Prepare to Adapt and Survive in a Changing Environment
The pandemic has had an impact on practically every aspect of modern life and work.
Many businesses were caught off guard by the speed of the digital transformation it triggered, and they were forced to adapt quickly to keep up with their clients and competitors, resulting in more automation and the need for superior analytics to close a deal.
There's no turning back now.
According to Gartner's Future of Sales report, by 2025, 80% of B2B sales interactions between suppliers and buyers will take place through digital channels.
Furthermore, according to McKinsey & Company, top sales innovators are integrating data and technology throughout their operations.
With the change to a more digitally intensive strategy, B2B salespeople will need to embrace new tools and platforms, as well as new ways of engaging their clients – something that their B2C counterparts have already mastered.
It's clear that in the future, sales companies that adapt their practices and technology will have a better chance of surviving and thriving.
Sales and Marketing Integration – the Key to Success
The current digital revolution in sales, according to McKinsey, is similar to what happened three to five years ago in the marketing sector, when they were also pressured to adapt and become more analytically oriented.
Marketing and IT developed a strong alliance that will continue to grow in importance as marketing technology evolves to provide more tools and support for marketing departments, especially those in small and medium-sized businesses with limited resources.
While it's not uncommon for sales and marketing departments to collaborate, working in tandem will no longer be enough – the two will need to be integrated.
To rise to current performance standards and drive revenue, their tools and practices must be in sync.
This entails considering an integrated experience that prioritizes the customer journey and ensures that marketing and sales work together to provide a customized buying experience.
The last thing a company wants is to have these two departments using different strategies that take them in different directions.
According to Sapio Research, a London-based market research company that specializes in global B2B market research, successful B2B research projects provide direction and act as a catalyst for change, but they require understanding, pragmatism, and originality, rather than off-the-shelf solutions.
The adoption of marketing automation platforms, which were traditionally thought to be the realm of marketing teams, is a good example.
Sales teams now use marketing automation solutions to gain insights and work with marketing teams to generate segmented lead nurturing.
Integration would mean that sales and marketing can work together and use the same platforms to make sure that their strategies and efforts are not out of sync and detrimental to the prospect's buying experience.
For instance, if a sales leader has a positive conversation with a prospect, they can use a shared platform to update the prospect's profile to make sure they won't receive a lead nurture marketing communication that isn't relevant to where the buyer is in the sales cycle.
The digital sales landscape is also bringing new solutions for maintaining and improving business relationships that salespeople have built over time. As we mentioned before, these relationships are essential in B2B sales.
B2B clients can choose to buy from one company over another based solely on the kind of relationship they've built with the sales team.
Understandably, sales teams want to adapt to recent changes but without jeopardizing these relationships. On the contrary, they're researching how to use new technologies to improve upon them.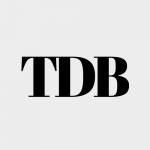 The Daily Buzz combines the pursuit of interesting and intriguing facts with the innate human desire to rank and list things. From stereotypical cat pictures to crazy facts about the universe, every thing is designed to help you kill time in the most efficient manner, all while giving you something to either laugh at or think about!