Some may ask, what is the need for a chimney or fireplace in your house, or more specifically your sitting room?… some can quickly say I can rely on radiators which is also a good option, but do not be so quick to decide yet, maybe after reading you may start thinking of exploring other options like chimneys.
Interestingly here are reasons why you need a fireplace in your house, exclusively written by Agape Home Services:
Warm feeling; the warm feeling you get when sitting around a fire, especially with friends and family with drinks or just talking while hearing the cracking and burning of wood. It is a very nice feeling that also adds fun to your family and friends' hangout time as you can never get this feeling sitting around a radiator with friends or family, or can you?
They are environmental-friendly; with better upgrades of fireplaces like gas, and electrical fireplaces, you don't have to worry about harming the environment as the upgraded chimneys were made to be environmental-friendly
Little or no electricity bills; if you live in countries or places where you have to pay so much for electricity and may have been thinking of how to save money from these bills, then turning to chimneys or fireplaces is the right to make as it cost little or no electrical power, unlike the radiator that may be consuming a lot of electrical power causing you to pay more on electrical bills. Now you save money and still get heat without any problems.
No power, no problem; if you are not still convinced about changing to chimneys, this fact should give you a reason. What is your next option if there is a blackout or a power outage, you get sick or catch a cold because you cannot run your radiators? Well, that's why there is a need for chimneys in your house as it runs without electricity for the wood and gas fireplaces or chimneys and keeps you warm even in extreme weather conditions like winter storms and extreme cold. So having a fireplace or chimney in your house during these conditions when your radiators are not working has heated you.
With these interesting facts about chimneys or fireplaces, you may be asking yourself; where can I get the best? What should I be looking out for when buying and installing a fireplace?
What are the most preferred kinds of chimneys? Etc. Do not worry. We have all that covered in this article.
As you might have read earlier, we have several kinds of fireplaces: wood fireplaces, gas fireplaces, and electrical fireplaces, but the most preferable is the gas fireplace, which will tell its efficiency over other fireplaces.
Gas Fireplace Energy Efficiency
If you are planning to install a fireplace at home, we best advise that you go for the gas fireplace as it is more efficient than fireplaces. Below are the reasons why one should go for a gas fireplace
Gas energy is one the easiest commodities to get or supply as many homes use gas for various activities like cooking, cooling, etc., making the gas fireplace a very convenient choice.
You don't also need the old-fashioned way of packing up woods for the wood fireplace. Also, in support of green earth, cutting down trees just for fire is not a good idea as most of these trees do not get grown back immediately, so why not save the earth and use other options like a gas fireplace.
Suppose you are a busy person and do not want to add extra household chores to existing ones. In that case, a gas fireplace is your go-to, as it encourages easy maintenance compared to wood fireplaces that stress you for stacking and logging of woods, cleaning, and clearing of wood ash and dust, which can be very tiring and stressful. But using the gas fireplace, all you do is simple cleaning dents and specks of dirt, annual check for gas leaks, cracks, openings on the firewalls, etc.
You can easily control the heat from the gas fireplace as you can turn it ON or OFF at any time, and you can also control the level of heat from it; now, you cannot get this from the wood fireplace as the turning ON and OFF can be quite stressful and also you cannot control the heat coming from it.
As this is solely from a gas source, there is absolutely no fear of electrical shocks, that is, if you are using an electric fireplace or fear of fire burning out of control or out of place, which may result in physical injuries and damages, but with a secure gas line, you can put it off or contact your gas suppliers to put off gas flow whenever there might be an issue, to avoid the spread of the fire or other harmful effects making it safer than any other fireplace.
It also comes in different designs; some are even designed to give you that feel of a wood fireplace with burning and cracking wood without having to put any wood in it.
How to Make Your Fireplace More Efficient
Then again it is not just installing a fireplace in your house that matters but getting the most out of it. Here are also some ways to make your fireplace more efficient.
Use glass doors with fiberglass at the fireplace and always shut them when the fire is burning. Doing that will help you keep the heat in the room without it flowing out.
Get a fan and always use it on a low speed as it will help you circulate the heat flow.
The use of steel and cast iron inserts can draw in a lot of heat and gives off enough heat throughout the room, especially if the heat alone from the fireplace is not circulating.
Closing dampers when there is no fire is also a good option because when closed, it does not allow the heat to escape, which will have no option but to circulate in the room, especially if you still want your room warm without a fire.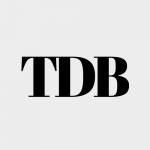 The Daily Buzz combines the pursuit of interesting and intriguing facts with the innate human desire to rank and list things. From stereotypical cat pictures to crazy facts about the universe, every thing is designed to help you kill time in the most efficient manner, all while giving you something to either laugh at or think about!