Everyone feels sad at times for one reason or another, but those feelings become persistent for some. Anxiety and depression start to take over everyday life, and suddenly once-simple tasks become hard to navigate.
Luckily, there are several unique ways to reduce anxiety and depression, many of which you can do on your own in a matter of minutes!
So next time you feel overwhelmed, anxious, or just plain down, try one of these simple techniques to reduce your anxiety and depression quickly.
Give Yourself a Massage
According to the Anxiety and Depression Association of America, getting a massage is a great way to reduce sad and anxious feelings.
Unfortunately, booking an appointment, showing up at a specific time, and being touched by a stranger can all be anxiety triggers as well.
The good news is there are tons of ways to treat yourself to a massage without leaving your home.
A foot or calf massage is easy to give yourself, and there are all sorts of affordable tools to make it even easier! You can read about a few of our favorites here.
Exercise
Studies show that regular exercise can alleviate symptoms of depression and anxiety in most people. So when you're feeling blue, get up and move! Okay, we know, that's easier said than done.
After all, when it's hard to get out of bed, the last thing you feel like is going for a run.
That's why physicians recommend starting slow if you've been sedentary.
Aim for a twenty-minute walk or jog a few times a week, and work up from there. Chances are, after just a few weeks of regular exercise, you'll feel better.
Watch What You Eat and Drink
While a good diet may not cure your anxiety or depression, a poor diet certainly isn't helping. A diet high in sugar or low in healthy foods like fruits and vegetables can worsen your symptoms.
The same goes for a diet that includes significant amounts of caffeine or alcohol.
Experts say to aim for balanced meals that include protein, which helps keep your blood sugar steady. They also suggest seeking out omega-3s from fatty fish or other sources, which may help with symptoms.
Sing In The Shower
This one sounds silly, but it just might work! According to the Anxiety Recovery Centre Victoria, this has to do with stimulating your vagus nerve.
The vagus nerve turns on neurogenesis, which means it helps your brain grow new cells. And, it's been shown that this can reduce anxiety and depression in some people.
You can stimulate the vagus nerve in several ways. Deep belly breaths and OM-style chanting will work, but so does singing, as well as cold water exposure!
So, we say double down and belt out your favorite tune while taking a cold shower! Your neighbors might not appreciate it, but who cares? It's more than worth the minor embarrassment if you feel better afterward!
Talk To Someone
Anxiety and depression are medical conditions, and it's okay to ask for help. One of the best ways to work through symptoms is by talking to a professional.
If seeing a therapist isn't an option, calling a friend to vent can help in the short term. But if symptoms persist, it's vital to seek out a professional's advice in some form.
Thanks to technology, finding someone to talk to is no longer quite so hard. Though it can still be challenging to ask for help, online services make it a little easier.
Many counselors and therapists offer virtual sessions these days so you can chat from the comfort of your couch.
Anxiety and depression are difficult to manage, and anyone who's experienced them knows there's no one-size-fits-all approach.
These are just a few ways to reduce your symptoms fast. We hope you try them out and get back to feeling like yourself!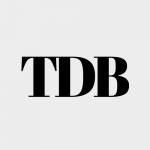 The Daily Buzz combines the pursuit of interesting and intriguing facts with the innate human desire to rank and list things. From stereotypical cat pictures to crazy facts about the universe, every thing is designed to help you kill time in the most efficient manner, all while giving you something to either laugh at or think about!