It's that time of the year again where we can enjoy Bavarian brass music with a combination of chicken, pretzel and beer while wearing Bavarian-themed costumes.
Oktoberfest has been celebrated annually for hundreds of years, and it has a certain charm that will make you want to attend the festivities every year.
If you want to know all the details about Oktoberfest, scroll down below!
What Is Oktoberfest?
It's an annual folk festival held over two weeks in Munich, Germany, on the ground known as Theresienwiese. This festival space is also called Festwiese by the locals.
This 420,000 sq. ft. area can accommodate many locals and tourists. It has housed 6 to 7 million visitors annually. For the first half of the year, the grounds are simply a public park.
But around June, the space started to transform slowly to host the Oktoberfest.
Oktoberfest attracts millions of visitors and tourists from all over the world every year, making it the world's largest and most famous folk festival in the world. It officially begins on the second to the last Saturday in September.
At the Schottenhamel Tent, when the mayor of Munich taps the first barrel and shouts "O'zapft is", it means that Oktoberfest has officially started.
The festivities will conclude on the first Sunday of October after the German reunification day.
Aside from Oktoberfest being the world's largest and most famous folk festival, it is also the largest beer festival, And they say, once you become an Oktoberfest goer, you will always be one.
So why is Oktoberfest so special? Check out the colourful history of Oktoberfest below.
Why Is It Celebrated?
It all started in October 1810, Prince Regent Ludwig of Bavaria, the later King Ludwig I and Princess Therese of Saxony-Hildburghausen were to be married.
But, Andreas Micheal Dall'Armi, a Member of the Bavarian National Guard, had a bright idea for them to be honoured with a horse race.
The financier and cavalry major shared this idea with King Max I Joseph of Bavaria. The king was impressed with the idea.
On October 12, 1810, Prince Regent Ludwig of Bavaria and Princess Therese of Saxony-Hildburghausen were married. The festivities started on October 17 on the grounds of Theresienwiese.
However, there were no beer tents or fairgrounds at the time, it still
marked the birth of Oktoberfest.
A year after the wedding celebrations, people still wanted more. Even without the royal wedding, people wanted to have the same kind of celebration every year. So the festival needed a new organizer.
As a result, the 'Landwirtschaftlicher Verein in Bayern', also known as the Bavarian Agricultural Association, became the organizer of Oktoberfest. The association saw Oktoberfest as an opportunity to showcase what they have.
However, in 1813, Oktoberfest had to be cancelled for the first time due to the Napoleonic wars. After the war, Oktoberfest was financed by private individuals.
But the city's forefathers and the uppermost circles saw that Oktoberfest could draw a huge crowd. Moreover, Oktoberfest was a wealth-generating activity. Thus, the festival needs to be celebrated annually.
After the war, Oktoberfest was celebrated annually. After 14 years from its first year of celebration, Munich City awarded Andreas Michael Dall'Armi the first gold citizens medal for the idea of Oktoberfest.
In 1850, the statue of Bavaria was revealed and dedicated to a special place in the hall of fame. This statue became the guardian of Oktoberfest and a symbolic figure of Bavaria state.
However, after this milestone, the war and cholera became a massive challenge for the entire nation. But, even with these difficulties, the festival spirit continued to thrive.
After a few more decades, Oktoberfest finally became an institution. In 1881, the first chicken roasted outlet opened, and until now, traditional chicken continues to be served to Oktoberfest visitors.
And in the 19th century, Oktoberfest just kept on getting better and better. It has developed into the festival we now know. With all the booths, carousels, performers and most importantly, the breweries with small beer stalls now have huge beer tents with musicians.
Everything went well for Oktoberfest until September 26, 1980. Then, a bomb exploded at the main entrance of Oktoberfest, there were 13 casualties, and over 200 people were injured.
With the severity of what happened, it became known as the Oktoberfest attack, and it's considered one of the worst attacks in Germany's history. In 2014, the case reopened, and investigations continued.
Oktoberfest Today
Being the world's largest folk festival, it draws around six million visitors annually. And each year, it continues to break new records from the quantity of beer consumed and the amount of chicken devoured.
So how did beer consumption become a pivotal part of Oktoberfest?
Well, it started in 1910 to mark the 100th anniversary of Oktoberfest. Then, around 12,000 hectoliters of beer were poured at the Pschorr-Bräurosl, a huge festival tent that could accommodate 12,000 people at the time.
And in 1950, Thomas Wimmer, the Mayor of Munich, tapped the first keg in the Schottenhamel tent for the first time. Ever since that time, it has been a tradition for the mayor to kick off Oktoberfest.
And the famous words 'O'zapft is' have gained so much popularity since then.
2010 marked Oktoberfest's 200th anniversary, and to celebrate this milestone, they have incorporated new ideas such as having a more family-friendly program.
For example, business owners were only allowed to play loud party music after 6 pm, but they could play Bavarian brass band music before that time.
The organizers of the Oktoberfest also included more cultural activities and horse racing. This part of Oktoberfest was called the 'Oide Wiesn' or Old Oktoberfest.
You will see Oide Wiesn in the southernmost part of Theresienwiese. And in this traditional area that mirrors the original Oktoberfest, you will fill many folk festivals, locals and tourists in folk costumes, 1800s-style horse racing, animal tents and a museum tent that showcases the history of Oktoberfest.
Oktoberfest Items
In 2020, Oktoberfest was cancelled due to the pandemic. But this should not stop you from celebrating in the comfort of your own home. You can still celebrate Oktoberfest without a huge crowd and festivities.
How? Well, there are Oktoberfest essentials that can make or break your Oktoberfest-themed party. You can start by preparing the following:
Tableware
You will be serving beer, chicken, pretzels, sausages, and more at the Oktoberfest party. And you will need a complete set of German plates, cups, coasters, and napkins to complete an Oktoberfest party set-up.
Decorations
You can decorate the walls by hanging decorations such as Bavarian Pennant Banners, Flags and Windsocks. However, if you plan on having a beer garden, you have to use a Bavarian check table cover to complete your Oktoberfest party setting.
Costume
Dressing up in dirndl and lederhosen adds more fun when celebrating Oktoberfest.
For Women
Outfit
A complete dirndl set will include a blouse, a dirndl and an apron. The blouse is usually white and has various wrinkles. On the other hand, the traditional dirndl uses black, blue, and soft pink as the primary colours.
But nowadays, it can go from shiny silver to toxic tangerine. The pinafore or apron adds a charming touch to the entire outfit.
Hair
People always say that a woman's hair is her crowning glory. And during Oktoberfest, it is a must to have crown braids or milkmaid twists. But it can be a very tedious task.
So to give women an option, you can match your Bavarian-inspired dress with flower garlands made with edelweiss or summer poppies. These flower garlands will surely add a feminine touch to your Bavarian maiden look.
Accessories
You can also add accessories to your outfit to complete your Oktoberfest look. For example, adding accents such as edelweiss-inspired earrings or necklaces can complement your Bavarian-maiden look.
For Men
Outfit
Lederhosen is an essential part of a man's Bavarian outfit. Unfortunately, the authentic lederhosen is quite expensive because it's made of goatskin, but nowadays, cheaper options are available in the market. In addition, some lederhosen comes with a pair of long socks.
These socks are made of thick wool and often have a tassel. They cover the whole calf and complete your Oktoberfest look. Next, you need to match the socks with traditional shoes called Haferlschuh.
These shoes were specifically designed for the alpine terrain. In the past, men used these shoes for work purposes. But, Haferlschuh is hard to find at your local store, so you can use any old leather shoe to complete your look.
Hat
An Alpine hat is made from felt. It takes inspiration for its name and shape from the Alps itself. Usually, it comes with a band wrapped around the base and is adorned with a feather.
And as a tradition, locals collect pins on their hats during Oktoberfest. Some use wool hats as an alternative.
Beer
The best part of Oktoberfest is the beer. And a good German beer is best paired with German beer steins. In the past, a beer stein was a method to keep beverages cold.
Before, the stein was cooled in the stream and filled directly at the brewery. A beer mug is still a great way to keep a beer cold and tasty, but having a German beer stein will give an authentic Oktoberfest feel.
Of course, you can also opt to use tankards, shot glasses, beer boots and beer mugs to enjoy beer.
During Oktoberfest, breweries must brew beer within the city limits. And each beer served must have 6% alcohol and must contain water, barley, hops, yeast, wheat malt or cane sugar.
Six breweries produce Oktoberfest beer. So let's check out each brewery one by one:
Augustiner
The brewery started in 1328, making it one of Munich's oldest surviving breweries. According to locals and visitors, Augustiner brews the best beer in Munich.
The Augustiner brew has a crisp and clean flavour. It's full of light bready malts, and you get to taste caramel, light grasses and a well-rounded hop profile.
Hacker-Pschorr
They are one of Munich's most successful breweries. The Hacker-Pschorr brew has it all. All aspects of the flavour profile can be tasted when you drink it.
It tastes sweet, bitter, dry, malty, and hoppy. However, even with a well-rounded flavour profile, it has a distinct personality apart from others. German hops offset the sweet malt with a toasty and nutty flavour with a floral-fruity taste.
Lowenbrau
Also known as "Lion's Brew" is one of the oldest beers in Munich. You can trace its roots back to the 14th century. This beer is crisp and light-bodied, but it has a prickly, spicy hop bitterness that you can taste towards the end.
Once the taste of the hops fades, the clean, refreshing sweetness will remain.
Paulaner
Paulaner is currently the largest brewery in Bavaria. They offer one of the best beers at Oktoberfest. It's a typical Munich sweet lager that cleans the palate so you can eat more delicious food.
This brew is light, with toasted malt and a little spiced banana with a lemon-hop finish.
Spanner
They produced the very first amber-coloured Märzen-style beer. It's crisp and bubbly, but at the same time, it gives a grainy and hoppy dryness that will make you crave for more.
It starts with a mild biscuity malt, then the graininess with a faint lemon note will hit you before you can taste a hop-filled finish.
Hofbrauhaus-Munchen
This brewery has created the world's first "bock". Historically, a traditional bock was produced during the springtime and is associated with religious festivals such as Lent and Easter.
It's usually dark, bottom-fermented and lightly hopped. As a result, Bock is more potent than your typical lager. This brew starts with a crisp and refreshing taste, but it becomes heavier with the grain, hay, dough and hops that follow.
Final Thoughts
Due to the pandemic, Oktoberfest has been cancelled for two years already, 2020 and 2021. But, here's the good thing, you can bring Oktoberfest in the comfort of your home.
If you want to create your own Oktoberfest at home, you can check out Oktoberfest Haus for various items. From costumes to decorations, they have everything you need from head to toe!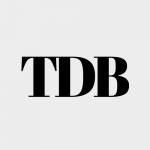 The Daily Buzz combines the pursuit of interesting and intriguing facts with the innate human desire to rank and list things. From stereotypical cat pictures to crazy facts about the universe, every thing is designed to help you kill time in the most efficient manner, all while giving you something to either laugh at or think about!