After you've been in a car wreck, things can get financially complicated due to the resulting damages.
If you're not at fault for your accident, you must consider filing a car crash claim to help with the burden of your property damage, medical bills, and lost wages.
Filing a car crash claim requires a step-by-step process that involves taking action and gathering evidence so that you are prepared to speak with a car accident attorney.
Here are the common steps after a car accident that you should take.
Dial 911
You must call 911 and let the police know you've been in an accident. They will dispatch an ambulance if anyone has been injured. The police will also write down what occurred in the police report.
Your account of what happened is included in this official report. The police will issue citations if necessary and administer drug tests if they suspect anyone had been driving under the influence.
A lawyer can use this police report to review the details of your car crash when you file for compensation.
Take Photos of the Crash
Take pictures of the crash scene to document how your accident happened. You should show the dents on your car, broken glass, missing headlights, and other property damage.
Take pictures of other cars that were involved in the crash. Your attorney can analyze these images and use them as evidence to support your claim.
Gather Contact Information
Make sure you get the contact and insurance information from the other driver. If they withhold this information, you can take a picture of their license plate.
The police will also include this information in their report. If there were any eyewitnesses, you should collect their information, too.
Your car accident attorney will reach out to them for a statement. This information will strengthen your car accident claim.
Call Your Insurer
Let your insurance company know you were in a car accident. Provide them with details of the accident and any costs you have already incurred.
If your insurance policy allows it, you can have some of your property damage and medical bills covered.
Get Medical Help
Even if you feel no pain, make sure you get checked out by medical professionals. Your doctor can let you know what your injuries are and if you have any hidden ones, such as soft tissue injuries.
Medical bills are also considered a form of proof that shows how you've been injured.
It is better to get healthcare treatment after your accident because delaying this can make it seem as though your injuries weren't serious.
Reach Out to a Car Crash Attorney
After you've incurred expenses and suffered from lost income, your attorney will recommend you initiate your settlement demands. Allow your car crash attorney to start investigating your car crash claim.
They will prepare the evidence, find additional proof, reach out to witnesses, and estimate your damages. Your attorney will also begin negotiations to help you secure maximum compensation.
Write Down Your Pain and Suffering
Your pain and suffering are considered damages due to the emotional turmoil from being in a car accident. Keep track of your pain and suffering by writing down your experience.
Mention any feelings of depression, anxiety, grief, shame, and other negative emotions that have caused you pain.
Pass on this information to your car accident attorney so they can estimate your pain and suffering damages.
Let Your Attorney Estimate Your Car Crash Claim Damages
Your attorney can estimate your non-economic and economic damages. Their experience and knowledge in managing car crash claims will ensure you get an accurate estimate of your total damages.
Your pain and suffering damages are estimated using a multiplier. The multiplier is based on a number that is selected according to how severe your injuries were.
Your attorney will then multiply this number by your economic damages.
All of your economic damages are based on medical bills, lost wages, and property damage. Your medical bills will include healthcare costs resulting from your car accident.
Your lab tests, imaging scans, medical treatments, prescription medicine, surgeries, medical devices, and transportation to your appointments can be covered.
Your lost wages damages are based on the income you lost from missing work due to your injuries. Any property damage that was not covered by your insurer will be included to compensate you for the repair or replacement of your vehicle.
Your attorney will estimate your past medical bills and lost wages as well as ongoing damages that continue into the future.
Follow Up On Updates
As your attorney negotiates your settlement with the other party, they will update you on the progress. If the other party rejects your settlement and asks for another amount, your attorney will inform you.
Your attorney will also provide advice on what steps you should take, adjust your settlement amount, and represent you throughout the negotiation process.
If the other party refuses to settle, you can file a lawsuit with the help of your attorney.
Learn More About Your Car Crash Claim by Speaking to an Attorney
Get your car accident attorney up to speed on what happened following your car accident by providing them with photos and medical bills.
Your attorney can fill in the blanks by obtaining additional information that will strengthen your claim. Reach out to a lawyer today to learn how you can avoid common errors that car crash claimants commonly make.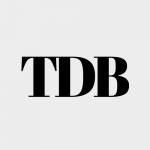 The Daily Buzz combines the pursuit of interesting and intriguing facts with the innate human desire to rank and list things. From stereotypical cat pictures to crazy facts about the universe, every thing is designed to help you kill time in the most efficient manner, all while giving you something to either laugh at or think about!