Image Source: Tom's Guide
A WiFi or 'Smart' thermostat is one that can be remotely controlled through the internet, using devices such as phones and laptops, and allows you to manage the temperature and schedule of your heating and, in some cases, hot water systems.
In addition, smart thermostats employ breakthrough technology to understand your habit and create a customized heating plan.
A WiFi thermostat is suitable with both traditional and underfloor heating systems.
The Evolution of Thermostats
Thermostats have evolved significantly over time. Initially, they were created for agricultural and industrial use. The earliest thermostats were meant to incubate eggs and were created in the 1600s.
In 1830, bimetallic thermostats were devised to ensure the proper operation of textile mills that required a constant temperature.
What about home usage, though? In the 1880s, thermostats for use in houses and schools were developed.
The damper flapper was an innovation that regulated the temperature within these early thermostats, which were the most advanced gadgets of their day.
If the inside temperature fell below the thermostat setting, the damper flapper would open the damper on the furnace. The air would then warm the home by fanning the furnace's flames.
Why Should You Select a Wireless Smart Thermostat?
One of the primary advantages of a wireless smart thermostat is the ability to customize the home's temperature to coincide with your schedule.
It enables you to spend less energy cooling or heating your house when you're not there, or modifying the temperature before you arrive.
Using a wireless smart thermostat, you may automate the temperature regulation in your house to improve economy and comfort.
The thermostat will automatically change the temperature, so you don't have to worry if, for example, you forgot to switch off the air conditioning before leaving.
And increasing the energy efficiency of your home will save you money each month.
A wireless smart thermostat may also adjust to the outdoor temperature, allowing you to control your energy use throughout the year.
The remote capabilities of a smart thermostat are also an enormous benefit. Want the house to be warm and inviting when you come home by turning on the heat before you get there?
It's simple with the proper software and a Wi-Fi-connected thermostat in your house.
Enhanced Wireless Smart Thermostat Features
Smart thermostats that are wireless go above and beyond the capabilities of programmable models to provide a seamless indoor comfort experience. With a wireless smart thermostat, you will benefit from:
Effortless programming: A smart thermostat learns your preferences and routine, keeping you comfortable without requiring you to manually modify temperatures or create schedules.

Wireless networking: Manage your thermostat by smartphone, tablet, or computer.
Usage data: Your smart thermostat accumulates energy use statistics for your assessment, allowing you to better optimize your HVAC system's operation to maximize your savings.
Condition monitoring and diagnostics: Smart thermostats keep you on top of system maintenance by notifying you when it's time to replace the filter and offering diagnostics to aid with system repair.
Savings From Wireless Smart Thermostats
Despite the fact that real savings will vary from house to home based on variables such as temperature preferences and energy prices, installing a smart thermostat offers the potential for large savings.
ENERGY STAR estimates that using a programmable thermostat correctly will save you roughly $180 per year.
Since a smart thermostat eliminates the possibility of human mistake associated with a programmed thermostat, it's safe to assume that you'll achieve equivalent energy savings.
Many manufacturers of smart thermostats have online savings calculators that can help you evaluate your potential savings based on your location.
Unsurprisingly, a smart thermostat will cost more than a programmed type. Some smart thermostats may be easily installed by the homeowner, while others require expert installation, hence increasing your expenditures.
With the high expense of smart stats, many homeowners question whether or not they are worth the investment.
Utilizing a smart thermostat will allow the technology to eventually pay for itself through energy savings.
If you presently have a manual thermostat, changing to a smart stat is highly recommended due to the energy savings it will help you achieve by automating system changes (user errors and forgetfulness account for a great deal of energy waste).
Even if you already have a programmed thermostat and use it correctly, a smart stat can help you save money. Its statistics and advanced features will assist you in optimizing your energy use.
Due to the fact that you are currently utilizing a programmed stat, the payback period may be longer.
How Can You Work Around Limitations?
A wireless smart thermostat can only operate properly if it receives a strong signal from your smartphone or tablet. Avoid putting the gadget on a concrete or metallic surface, since this might hinder reception.
Additionally, try to avoid installing it near a microwave, since their comparable operating frequencies may create signal interference.
When the batteries in a wireless smart thermostat run out, the gadget may no longer receive signals from your smartphone or tablet. You may avoid this problem by changing the batteries annually.
Frequently Asked Questions
How Do Wireless Smart Thermostats Operate?
A wireless smart thermostat connects to the internet in your house, allowing you to remotely operate it using an app on your smartphone, computer, tablet, or other smart devices.
The application enables remote control of the thermostat and its settings.
How is a Wireless Smart Thermostat Installed?
You may install the thermostat yourself by following the instructions included with the thermostat, or you can hire a professional HVAC technician to install the wireless smart thermostat control system for you.
Which Wireless Smart Thermostat Do I Select?
You should get a wireless smart thermostat that is compatible with your home's HVAC system and best meets your demands.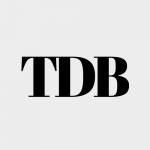 The Daily Buzz combines the pursuit of interesting and intriguing facts with the innate human desire to rank and list things. From stereotypical cat pictures to crazy facts about the universe, every thing is designed to help you kill time in the most efficient manner, all while giving you something to either laugh at or think about!