Olympian Weeps When She Realizes She Won Her Country's First Ever Gold Medal
Majlinda Kelmendi, a Kosovar-Albanian judoka, weeps when she's named the Olympic judo gold medalist, landing a permanent spot in the history books.
She performs in her second Olympics, in a historical first for herself and for Kosovo, the country she represents. She wins the gold medal in 52kg judo victory against Italy's Odette Giufredda, finds herself overcome with pride and joy, and weeps profusely as the significance of the moment strikes her. The cameras loved every minute of it.
---
Kelmendi represented Albania four years ago at the 2012 Summer Olympics in London. She did not medal. She also lost the opportunity for a spot on Kosovo's team when she lost the qualifying 52kg rounds. She arrived in Rio as the world's #1 judoka.
---
Her list of accomplishments is impressive: She has won two world titles and three European crowns since she burst onto the international stage in 2009, winning a gold medal at the World Junior Championships in Paris, France, while still a teenager. She was also Kosovo's flag bearer during this year's opening ceremony.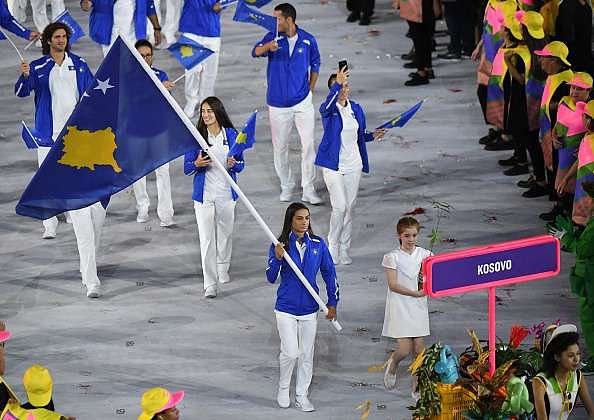 ---
Kelmendi gave an eloquent statement to reporters (the girl weeps? Let her; she's a badass):
For a long time Kosovan athletes did not have the opportunity to represent our country, so it's great that on the first Olympics we got gold. I'm so happy for me, for my coach, for all my country. This is the first time that Kosovo is part of the Olympics, and for the first time, I think gold is huge. It means a lot. People, especially kids in Kosovo, look to me as a hero. I just proved to them that even after the war, even after we survived a war, if they want something they can have it. If they want to be Olympic champions, they can be --even if we come from a small country, a poor country.
Kosovo was only recognized by the International Olympic Committee two years ago. In February 2008, the still-disputed territory declared independence from Serbia as the Republic of Kosovo.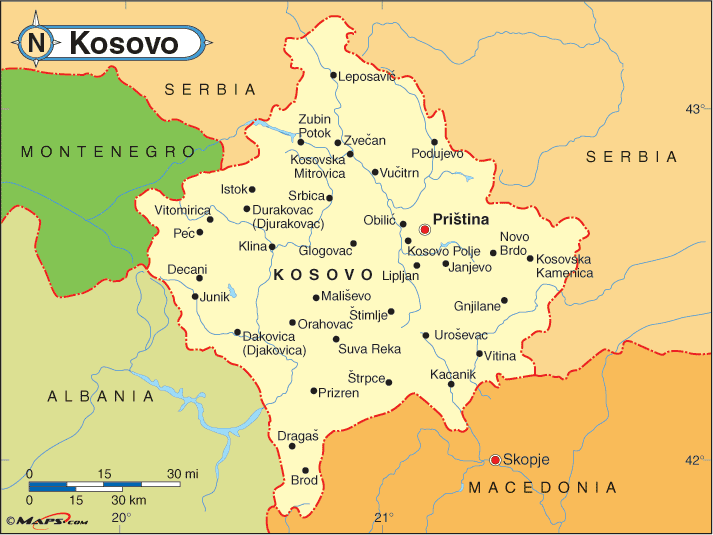 ---
Ethnic tensions between Kosovo's Albanian and Serb populations still exist, and while the
Brussels Agreement of 2013
holds that Serbia must recognize the legitimacy of Kosovo institutions (and that it must recognize administration of the territory by Kosovo's government), Serbia refuses to recognize Kosovo as a state.
---
Having once competed alongside the Albanian team, Kelmendi insists that switching to Kosovo's team was not a difficult decision for her to make:
We are the same people as Albania. So competing for them back then and for Kosovo means I have represented my people always.
---
H/T:
Cosmopolitan
,
CNN