Frances Goldin Is 92 And Has Held The Same Sign At NYC Pride For Over 40 Years
Frances Goldin is 92 years old. She has attended New York City's Pride March since for more than 40 years. And she's carried the same sign every time.
Goldin's Pride sign reads:
I adore my lesbian daughters. Keep them safe.
Here's an older photo of her holding her Pride sign. It's from 1994, but this lovely woman has been keeping it real and spreading a message of love and acceptance before I was even a thought in my mother's head. A city planner, a friend of Goldin, painted the sign because they believed that you couldn't attend the Pride march without a sign! The phrase "Keep them safe" was added after Goldin attended the 1993 LGBT march in Washington DC because a protest sign, she says, "must have a demand."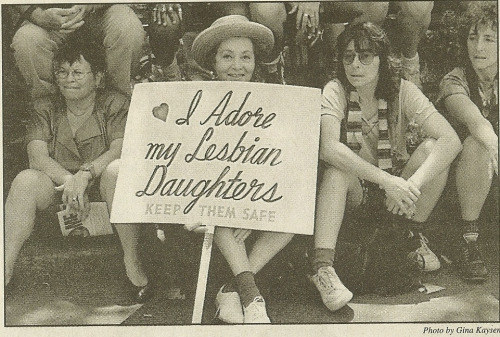 ---
Goldin, who is a former literary agent, has attended Pride nearly every year since the first Pride march in 1970. Both of her daughters came out of the closet after it. Her daughter, Sally, is now 70 years old. Her younger daughter, Reeni, is now 68. Goldin has become a familiar face at each year's Pride parade. Photos of her have surfaced over the years and many people wondered about the mystery woman in purple carrying the same sign until 
Buzzfeed News
launched an investigation and tracked her down.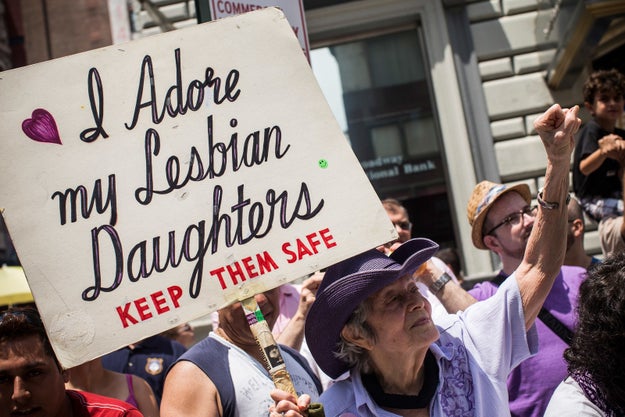 ---
She has fans all over social media, too. https://twitter.com/NinaGodlewski/status/747126141308256257
---
How awesome is that? https://twitter.com/ShelleyACook/status/775386208344113152
---
Goldin's daughters can't remember when exactly their mother started attending the Pride march, but Goldin insists she's been going "since the beginning." (Her daughters say that she has remained committed to preserving equality and fairness):
Since the beginning of the parade I've been going and waving my sign. It sort of hit a nerve with people, particularly those whose parents rejected them. The response to the sign is always so great, it urges me to keep going. I think I changed a few people's minds and I'm glad about that. Everyone should support their gay and lesbian children, they're missing a lot in life if they don't.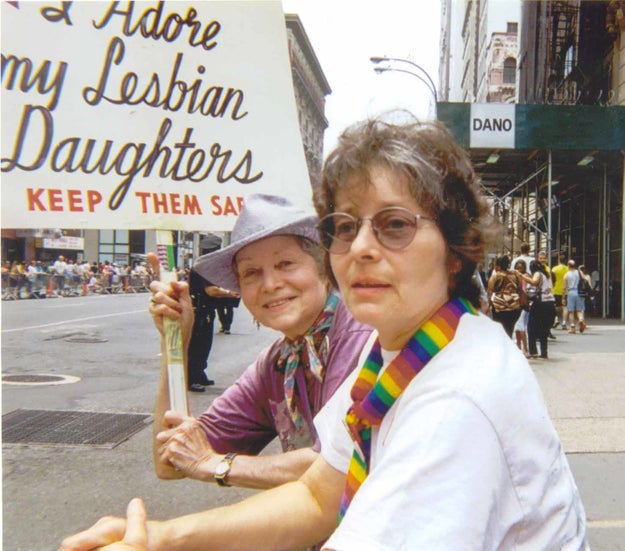 ---
In recent years, Goldin has attended Pride in a wheelchair. She's practically unstoppable. Five years ago, she took part in the Occupy Wall Street demonstrations, waving a sign that read: "I am 87 and mad as hell!" (She's also been arrested nearly a dozen times.)
---
Young LGBTs have often reached out to Goldin to write letters to their unsupportive parents. Goldin's daughter, Sally, said:
Everybody would come running up to her and cry, kiss her, and say, 'Would you call my mother?' or 'Would you be my mother?' She's met people who she is still very close to at the parades. She's a model for how parents should be behaving towards their kids.
And her daughter Reeni said:
She'd take down names and addresses and write letters to these kids' mothers! She's very extroverted. She loves the spotlight and she wears it well.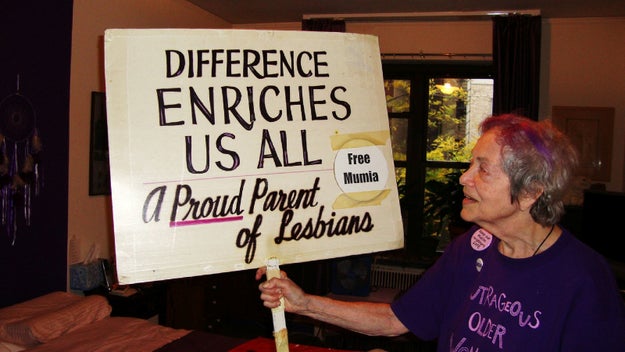 ---
Yes, indeed, ladies and gentlemen: Frances Goldin is a badass and the hero we all need.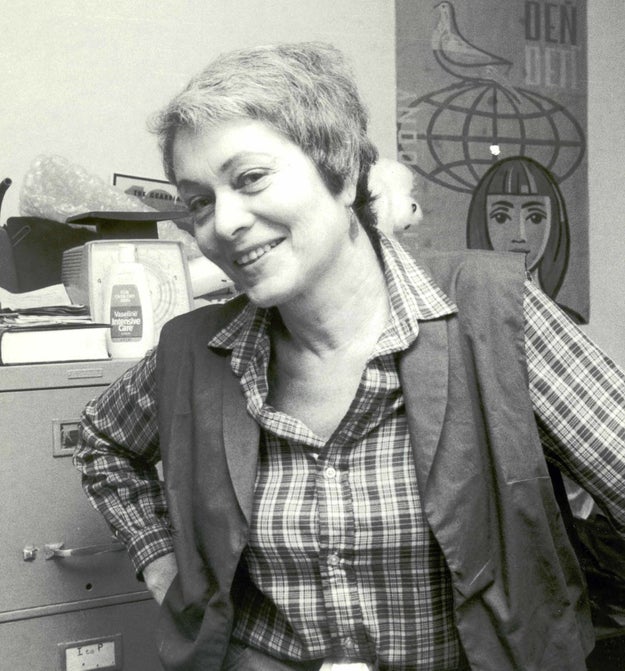 ---
H/T:
Buzzfeed
,
Telegraph