Image source: Global Dating Insight
Have you ever heard of the Yubo social media app? It is a French-based application that is popular among young people and aimed to help them make new friends from all over the world.
The main goal? Allow teenagers and young adults to share authentic conversations and leave behind the anxiety due to competition for likes and fame.
Unlike many apps, like Snapchat or Instagram, Yubo was built for young people only.
That is why the creators have been working hard to set up a range of safety features to make Yubo a nice and respectful online place for every user. Let's talk about it!
A Social Platform for Young People Aged 13 and Over
First of all, let's talk about the registration. As Yubo was not made for kids, a user must be at least 13 years old to register.
This is an important rule, and we recommend you do not lie about it as Yubo will always verify your identity. Yubo users are between 16-21 years old on average.
How Does Yubo Check the IDs?
So as to make new friends, you should trust them. Moderators take great care of making sure that a user does not lie about their identity.
As a result, they have decided to analyze every picture and information given about users' ages. Thanks to its smart algorithms, the Yubo app can detect any fake profile picture stolen from the internet.
Once detected, a fraudulent profile pic will be sent to moderators and the account will be investigated.
The same goes for age. Through an in-house age scan algorithm, Yubo can detect if a face on an image does not match the age mentioned at registration.
It is a very clever safety measure to ensure the authenticity of profiles. Moreover, please, keep in mind that you could face criminal charges when using the picture of someone else without their consent.
Finally, Yubo analyses the information added to the biography and the comments shared on the app.
As a consequence, if a user claimed to be 14 at registration but says they are 21 in bio or in a comment, the app will detect it.
Once a malicious behaviour is proven, it is immediately sent to moderators and the account can be blocked or deleted for good in some cases.
Yubo Can Detect Fake Phone Numbers
Say goodbye to fake numbers! In order to register, Yubo requires a real phone number and will send a confirmation code.
It is now impossible to use another phone number and lie about it. In addition, the social network is capable of detecting any fake number.
Ok, but How to Be 100% Sure About the Identity of a User?
All these safety features are very good, but how to be absolutely sure that you are chatting with 17-year-old Harry? Well, thanks to their yellow 'verified' badge.
If a user appears to have it on their profile, it is for a good reason. It means that they have downloaded the free Yoti app to verify their ID with an official passport or driving license.
If you want to be 100% sure that you're talking with someone sincere, favor the profiles with the yellow badge on Yubo.
Yubo Protects All Live Interactions in the App for the Best
ID? ✅. Now let's go on with the protection of contents! So you know, Yubo is the first platform worldwide to encourage real-time interventions. As a result, they set up the "live stream" option.
Any user can start a live stream and talk about their favourite topic or any topic that would respect the Community Guidelines. This streaming feature is public, which means any user can participate.
This possibility is great for young people to see each other and interact live. However, it also requires a real need for surveillance and moderation.
That is why, Yubo decided to check all the content shared in the app. In other words, the safe app is capable of analyzing any visual and textual content like:
A video,
A picture,
A comment,
A stream title,
A message.
Any of these contents that would break the rules will be sent to moderators, then the team will decide what to do. Most of the time, the content is deleted for good.
Private Does Not Mean Absolute Freedom
OK, but parents and adults might still ask: "How about private chat?" We all know that some users behave well in public and feel they can do anything in private, don't we?
Yubo has the answer for that, too. In the aim of educating teens about privacy, they have set an intelligent pop-up alert.
Anytime a young user is typing personal information such as home location, schools location or phone number, they will be sent a warning. Let's take an example!
Mary is about to send "I go to school to…" → a pop-up alert will show up on the screen to warn her about privacy. Mary will then be given the opportunity to delete the text or send it anyway.
The same goes for a malicious user who is about to make inappropriate requests. Each time the app detects an inappropriate word or phrase, the user will be sent a pop-up alert.
This alert is intended to educate them about their online behaviour and the inappropriate content will be blocked. That is to say, the user will not be able to send it. Great measure, Yubo!
We know how worrying it can be for parents when their children start chatting online, and we hope all these safety measures make you feel better.
This app can be a good way for a teen to abandon the terrible competition for likes and just be real with people with similar age and hobbies.
Yubo is available on the App Store and the Google Play Store! Would you give it a try?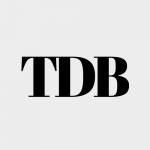 The Daily Buzz combines the pursuit of interesting and intriguing facts with the innate human desire to rank and list things. From stereotypical cat pictures to crazy facts about the universe, every thing is designed to help you kill time in the most efficient manner, all while giving you something to either laugh at or think about!