With increasingly more demands on both a professional and a personal level, a healthy work-life balance is crucial for people to live healthily. Unfortunately, that is easier said than done. The demands of modern life can often blur the lines between professional responsibilities and personal pursuits, and as a result people neglect self-care, relationships, and personal growth.
However, the rise of online education has opened up new possibilities for professionals seeking a more balanced lifestyle. This article will explore the significance of work-life balance and how teaching English online can provide individuals with greater control over their lives.
The Importance of a Good Work-life Balance
In today's fast-paced world, achieving a healthy work-life balance has become increasingly important. With constant connectivity and the pressures of a competitive job market, people often find themselves caught in a never-ending cycle of work-related responsibilities, leaving little time for personal fulfillment and well-being.
Maintaining a balance between work and personal life is crucial for physical and mental health, fostering positive relationships, and finding a sense of fulfillment outside of work. A good balance allows people to recharge, pursue personal interests, and spend quality time with loved ones while also ensuring that people don't burn out and enabling people to bring our best selves to both our professional and personal spheres. Ultimately, work-life balance is not just a luxury; it is a necessity for leading a fulfilling and sustainable life in today's fast-paced world.
Why Teaching English Online Offers More Control
1. Set Your Own Hours
Being an online English teacher offers people a remarkable sense of control, ultimately leading to a significantly improved work-life balance. In contrast to traditional teaching roles, online teaching provides educators with a greater level of autonomy and authority over their schedules and routines.
That is because online teachers have the flexibility to choose their preferred working hours, aligning their professional commitments with personal priorities and responsibilities. This control also extends to workload management, allowing teachers to determine the number of students or classes they take on.
Such autonomy over your own scheduale ensures that you can maintain a manageable workload, avoid burnout and leave ample time for personal pursuits, self-care, and family time. By having control over their schedules and workload, online English teachers can achieve a harmonious balance between their professional and personal lives, resulting in enhanced satisfaction and overall well-being.
2. Choose Where You Work From
Teaching English online not only gives you control over your workload, it also provides you with the freedom to work from wherever you want. Unlike traditional teaching jobs, online teaching allows educators to break free from the constraints of a physical classroom.
With a stable internet connection, teachers can transform any location into their workspace, whether it's a cozy corner at home, a café in a vibrant city, or a serene beach destination. This kind of freedom provides the opportunity to travel, explore new cultures, and spend quality time with loved ones while maintaining a fulfilling career.
The ability to work from anywhere not only eliminates the stress of commuting but also allows for seamless integration of work and personal life. By embracing the flexibility to work from any corner of the globe, online English teachers can strike a harmonious balance, create meaningful memories, and enjoy the best of both worlds.
3. Choose Your Students
Teaching English online offers the advantage of being able to choose your own students, which significantly contributes to both control and a good work-life balance. Unlike traditional teaching settings where students are assigned to you, online teaching allows you the freedom to select the students you work with. This means you can choose learners who align with your teaching style, goals, and preferences, creating a more enjoyable and fulfilling teaching experience.
By having this control, you can ensure a better fit between your teaching approach and the needs of your students, leading to more effective and rewarding sessions. Furthermore, being able to select your own students allows you to maintain a manageable workload, selecting the number of students that best suits your desired work-life balance. This control over your student roster ensures that you can balance your professional commitments with personal responsibilities and interests, fostering a more harmonious and fulfilling lifestyle.
4. Choose Your Preferred Platform or Medium to Teach
As an online English teacher, one of the significant advantages is the ability to choose your preferred platform or medium for teaching, which provides you with more control over your teaching career.
Online teaching offers a wide range of platforms and tools, such as video conferencing software, interactive learning platforms, or virtual classrooms. This flexibility allows you to select the platform that aligns both with your needs and your students needs. You can choose a platform that offers features and functionalities that enhance your teaching, such as interactive whiteboards, document sharing, or chat functions.
Did you know you don't necessarily need an English or a teaching degree to teach English online? It is also possible to get an online job as an English teacher with a TEFL-certification. But what is TEFL? This is what the tefl guide by The TEFL Org explains in detail, so go check it out.
Conclusion
In conclusion, teaching English online offers a unique opportunity to gain more control over your work-life balance. The importance of work-life balance cannot be overstated in today's fast-paced world, and teaching English online provides the flexibility and autonomy necessary to achieve that balance. By being able to set your own hours, choose where you work from, select your students, and determine the platform or medium you use, you can tailor your teaching career to suit your individual needs and priorities.
This control over various aspects of your work allows you to integrate your professional and personal life seamlessly, prioritize self-care and family time, and create a fulfilling and sustainable lifestyle. Teaching English online offers a pathway to reclaiming control over your time and achieving a better work-life balance, ultimately leading to increased satisfaction, well-being, and success in both your personal and professional endeavors.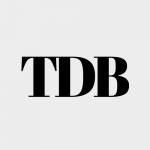 The Daily Buzz combines the pursuit of interesting and intriguing facts with the innate human desire to rank and list things. From stereotypical cat pictures to crazy facts about the universe, every thing is designed to help you kill time in the most efficient manner, all while giving you something to either laugh at or think about!