While browsing online, you have surely come cross the term "brand ambassador." The term sounds fancy and somewhat complicated the first time you read it, but it has a very simple definition.
To put it simply, a brand ambassador is a person responsible for promoting a particular product or a company usually through social media and among friends. If they're promoting something, this means they get paid to do that, receive free products from the brand and enjoy exclusive perks. Sounds like a dream, right? But that's not all!
If you have a product you want to sell, but don't have an effective strategy on how to sell it, hiring a brand ambassador can help out a lot. Brand ambassadors are usually influencers that have a lot of following on their social media accounts. Make sure to check out this link.
If this is something you want to try for yourself, you should know that there's so much more related to becoming a brand ambassador than what we've mentioned above. So, here are a couple of benefits that come with becoming a brand ambassador yourself:
Product Discounts
If you love shopping, discounts are like the Holy Grail. If you happen to take out a job as a brand ambassador, you should know that you'll get discounts from the brand you represent. That's how this entire process works.
Since you're promoting the brand to all of your followers, you are simultaneously increasing their sales. It's only fair that they provide you with discounts.
What's more, brand ambassadors usually get personalized discount codes to share among their audience. If your followers love the brand you're promoting and want to get a product at a cheaper price, they will happily use the discount code you provide and make the purchase.
This way, the brand will surely want to continue collaborating with you! Click here for more.
Freebies
What person doesn't love free stuff, especially from a brand they've been admiring for years? As mentioned above, one of the perks of being a brand ambassador is enjoying the free stuff the brand will usually send you to test out and promote.
The free stuff you get might not be very expensive at first, but that doesn't matter. What matters is that you're slowly building your way to success by making collaborations with different types of brands. As your audience and reputation grows, surely even more expensive brands will try to contact you and send you PR packages.
Professional Training and Feedback
If a brand accepts you as their brand ambassador, you should know that they will offer helpful insight and training in order to expand your capabilities. You will definitely be able to learn all kinds of helpful tips and tricks on how to promote a particular product or a company.
This can be incredibly beneficial for your future collaborations because not only will you be able to ask for more money, but you'll have the necessary experience to back you up as well. Since brands provide professional feedback to their brand ambassadors, you will definitely improve your technique of promoting.
Build Your Network
Are you constantly searching for new ways to build an even bigger audience? You're probably not the only one. People have become so addicted to social media that they want to make the most use out of it for good.
So, becoming a brand ambassador for a brand can help you increase your audience. This type of job can help you stay in contact with all kinds of professionals, customers, influential people, celebrities, etc.
Networking can help you discover new people and make further collaborations with them while at the same time grow your own following on Instagram or TikTok.
Improve Your Marketing Skills
The key to selling a product to a wide audience is having amazing marketing skills. If you work as a brand ambassador, this will be a piece of cake. Your job will give you the opportunity to learn different promoting techniques to accommodate the needs of the brand you're working with.
You can even take a look at how other influencers or brand ambassadors do their job and take notes on how to appear in front of the camera. You should be lively and behave in a way that will leave your audience wanting to buy the product as soon as possible. You can check out this blog for more.
Creativity
Last but not least, being an influencer or a brand ambassador gives you the freedom to explore your creativity. You can decide what type of content to make as long as it's relatable to the brand you're promoting.
There are all kinds of helpful videos you can check out on TikTok for inspiration, for example. What's trendy there will definitely work in your favor, so good luck!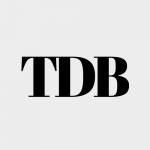 The Daily Buzz combines the pursuit of interesting and intriguing facts with the innate human desire to rank and list things. From stereotypical cat pictures to crazy facts about the universe, every thing is designed to help you kill time in the most efficient manner, all while giving you something to either laugh at or think about!