A stunning pair of earrings is an inordinate accessory. But, what may be the issue with your ear piercings smelling like rotten cheese? Well, this may be a combination of natural oils and skin cells getting clogged up in there. Fortunately, there is a perfect technique to use to avert this bad smell.
While showering, you need to clean your ear holes and allow warm water to run over it.
Cleaning your earholes occasionally using antibacterial soap removes the skin cells that may accumulate in the earrings and create a bad smell. But, first, we need to figure out what makes the ears smell bad and how we can prevent it.
Why Do People Get Ear Cheese?
'Ear cheese' is the buildup of sebum oil, hair, and beauty products, as well as dead skin cells in your ear lobe. It amasses into a green, brown, and gray paste. As bacteria builds up, it begins getting stinky, thereby giving it the distinctive cheesy vestige.
Naturally, ear cheese is part of having pierced ears. It comes about similar to what other dead skins build up. The body ought to replace skin cells regularly while some are left behind.
Your pores may clog, and your skin may become greasy if you do not exfoliate your face. Also, your heels may crack if you do not exfoliate your feet. The same case applies to your ears.
If you have clogged pores and greasy skin, it will be challenging to clean, so it builds up.
Who Are at Risk of Ear Cheese?
Almost all individuals with piercings will get ear cheese at a particular time or another. However, some individuals are at a higher risk. If you have a new piercing that has just healed recently, the chances are high that you will get ear cheese. Your body may produce extra skin cells t react to the new wound.
Moreover, if you do not take out your earrings often, you stand a high chance of getting ear cheese.
Not only will your pores clog, but your earrings will smell bad. Hence, you should consider changing your earrings regularly. Visit an earrings store and purchase new accessories that you may wear from time to time.
How to Get Rid of Bad Smell
There are several techniques that you can use to get rid of the bad smell on your ears and accessories, and below are some of them.
Take Out Your Earrings
If you have ear cheese, first consider removing your earrings so that your ear can breathe, especially if you have had them on for long. And, if you just got a piercing, talk with your piercer before you remove your earrings. You are very likely not to have ear cheese. But, you will need to disinfect the new wound.
Clean Them
Once you free your ears from metal, clean them thoroughly. Use gentle soap and a soft washcloth. Scrub your ears and shuck off all the dead skin. If you have irritation, dab some antibacterial ointment.
Wash or Alter Your Jewelry
Your ear lobes need to breathe to prevent clogging. And while at it, you need to give your rose gold earrings and other accessories a good wash. If you wish to wear them again, you should thoroughly wash and dry them.
Do Not Overdo It
After washing your accessories, ensure that you do not overdo it. Keeping them clean is good, but you would not want to damage our skin. If you scrub your ears regularly, they may get hurt and give way to a new infection.
In conclusion, wearing earrings that emit a bad smell is the last thing you would want to do. Thus, you should consider the tips above to learn how to get rid of the bad smell.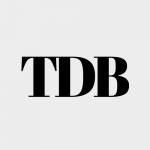 The Daily Buzz combines the pursuit of interesting and intriguing facts with the innate human desire to rank and list things. From stereotypical cat pictures to crazy facts about the universe, every thing is designed to help you kill time in the most efficient manner, all while giving you something to either laugh at or think about!