Gift stores are a great place to find antique treasures to take home. Their range of unique items, different at every store, contributes to their popularity and makes them ideal places for anyone who enjoys history.
Gift shops are also popular ways to support local businesses and foster a community of individuals who love collectibles, antique décor, and vintage gifts.
Unique Treasures
One of the most significant reasons that vintage gift shops are so popular in their local scene is that they offer a rotation of unique items unavailable anywhere else.
For example, brass pieces are largely absent from most department stores, generally because other metals are cheaper and more appealing to most.
As such, anyone looking to explore a unique interior design theme will find that a vintage gift shop is a perfect spot to hunt for antique brass pieces lost in the pages of time.
Every item in a vintage gift shop tells a story, and the type of items available cater to all hobbies. The only requirement to get the most joy out of a vintage gift shop is an appreciation for history.
Even people who don't particularly care about the history of a piece find a lot of intrigue in a vintage gift shop due to the multitude of unique styles, character pieces, and fashionable outfits.
Versatility is the name of the game with vintage items, and finding something to match a modern décor is all part of the appeal.
Collectibles
Besides the unique stories that come with each item in a vintage gift shop, many customers are on the hunt for a rare collectible at a bargain price. Bottle collectors, for example, are always searching for rare, valuable pieces to add to their collections.
Vintage gift shops specialize in acquiring and selling these items to willing customers, making them a go-to place for collectors.
Local Support
Another explanation for the popularity of local vintage gift shops is that they offer so much to the community. Small businesses, whether people recognize it or not, play a significant role in the economy of a local town or county.
Better yet, small businesses tend to pour resources into other growing businesses; therefore, the whole community can benefit from their offerings.
Vintage gift shops are often a local treasure, supported by both nearby businesses and regular shoppers because they offer items with a lot of historical value, uplifting the community.
Eco-friendly Solutions
One of the most invaluable roles in which vintage gift shops play a role is helping consumers shift to an eco-friendlier mindset.
Many industries in the modern era design modern products with sustainability in mind. However, Vintage gift shops balk against this trend, offering clothing, décor, and collectibles that have and will continue to withstand the test of time.
In doing so, consumers have an outlet to practice sustainability and exercise their buying power prudently to reduce their carbon footprint and address the threat of global warming.
Nostalgia
While there's room to appreciate the ingenuity of modern items, nothing quite beats the good ol' days — a vintage gift store offers individuals the chance to relive moments of history, a time capsule leading to a simpler time with simpler pleasures.
Buying items that reinforce those emotions trigger nostalgia and offers buyers a chance to bring a piece of that history to their home.
Mass-produced items, functional as they may be, don't generate the same sense of excitement with their lifeless, uninspired designs. A vintage gift shop offers a different perspective on material possessions, allowing customers to breathe in the air of nostalgia and find an item with great intrinsic value.
Quality Products
The common phrase, "They just don't make 'em like they used to" certainly applies to cheap mass-produced products on the shelves of every department store today.
Vintage furniture, clothes, and collectibles have stood the test of time and proven the value of their quality. While not everything available in a vintage gift store will be high quality, they often have a much higher standard than department stores.
After all, the items in a vintage gift shop have already withstood the elements for at least a few decades, evidencing their quality build.
Made from highly durable materials, most items in a vintage gift shop are also hand-crafted, making every item of clothing or furniture unique.
Don't be put off by the appearance of a few dents or scratches in a piece of furniture. The development of age and character still makes it well worth your attention.
Good Prices
Bargain hunters are at home in a vintage gift shop, where available items are often heavily discounted from their original retail prices.
That's largely the result of age; expensive handmade items that would otherwise cost a fortune tend to sit at a more favorable price range after sitting around for a decade or two, and they still maintain their quality.
Hand-in-hand with a sustainable mindset, bargain hunting is always an option at a vintage gift store. Plus, there's also the possibility that the store owner is open to negotiation.
This thrill of the hunt draws many customers looking for a hidden gem among the rubble, with bargain hunters recognizing the item's scarcity and intrinsic value.
The Bottom Line
Vintage gift shops are giant boxes of mystery, waiting for you to explore them. They feature items that span the fabric of time and provide a variety of fascinating objects suitable for the tastes of any type of collector, thrill seeker, bargain hunter, and history enthusiast.
The experience of nostalgia while wandering through a vintage store is unparalleled, but some portion of it can be brought into your own home when you find and acquire that perfect piece of history.
Whether it's a stunning accent piece to complete your interior design or a unique item as a gift for a friend, there's no denying that the popularity of vintage gift shops is well deserved.
Seek out these treasure troves and see what wonders await you in their mysterious depths.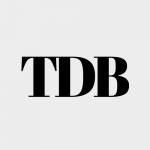 The Daily Buzz combines the pursuit of interesting and intriguing facts with the innate human desire to rank and list things. From stereotypical cat pictures to crazy facts about the universe, every thing is designed to help you kill time in the most efficient manner, all while giving you something to either laugh at or think about!