Imagine being out to lunch with a colleague in a busy gathering spot for business professionals.
You and your friend are enjoying a delicious meal while scheming about the afternoon's work when, without warning, a man sitting a few tables over appears to go into cardiac arrest.
What do you do?
If you know first aid and have been properly trained, you might attempt immediate CPR. Meanwhile, you send your colleague in search of an automated external defibrillator (AED).
You know that if he is able to locate one, the device could very well save this man's life.
AED's are relatively new here in the UK. Yet despite their newness, they have proved time and again how valuable they are in emergency situations.
An AED is a perfect complement to first aid training in the event of a cardiac arrest event in a public place. Why every building with public access doesn't have an AED remains a mystery.
The AED in Brief
An AED is an emergency medical device designed to help restart a heart in cardiac arrest. It is a device designed to be easy enough to use even without first aid or medical training. That is key when you consider the older devices that preceded AED's.
A traditional defibrillator does the same thing as an AED. It utilises a controlled amount of electrical energy to give the heart a kick-start, as it were.
Unfortunately, older defibrillators are not intended for non-professional use; you have to be trained in order to use one safely. The AED is different in that anyone capable of opening the package and following simple instructions can use it.
A typical AED has multiple electrodes that are attached to the body with adhesive strips. The electrodes accomplish two things.
First, they measure electrical impulses generated by a beating heart. In this way, they can send signals back to the machine that indicates whether the heart is actually beating.
The other function of the electrodes is to deliver the electrical current necessary to get the heart going again. The machine essentially determines whether or not the heart is beating.
If not, it delivers controlled electric shocks to get it going. After each application, the machine monitors briefly to determine whether the heart has restarted.
Critical Treatment without Training
AED's in public spaces cannot be overstated in terms of their importance. The devices allow for critical treatment without users having to have received formal training in first aid.
As such, an AED becomes a life-saving device in the hands of a willing person, even though professional help might be minutes away. Those minutes are precious indeed.
A person suffering from genuine cardiac arrest may not have 5 minutes to wait for emergency services to arrive. Death can occur while emergency personnel are still en route.
As such, having an AED on the premises increases the chances of survival when someone is willing to pull the device out and put it to work.
Having said all that, an AED is not a substitute for complete first aid training. To begin with, an AED is only effective for cardiac arrest events.
On the other hand, first aid training covers all sorts of emergency injuries and illnesses requiring immediate intervention. This is why AED's are considered a complement to first aid training rather than a substitute for it.
As for property owners, investing in AED's seems like a sensible thing to do. AED's represent affordable first aid in small, easy-to-use packages.
Property owners do not have to spend a lot to provide a device that could save multiple lives over its own lifetime. And who knows? A property owner might even be saved by one of the devices he purchased.
You might be interested to know that AED's are easy to come by. Online defibrillators and AED's are plentiful across the cybersphere thanks to manufacturers and retailers willing to carry the devices alongside first aid kits and other medical supplies.
If you do not want to buy online, you can probably find an AED through any local vendor who supplies first aid kits for commercial properties.
Spend a Little to Save A Lot
A good way to wrap up this discussion is to say that investing in an AED device is akin to spending a little to save a lot. Every person saved by an ADA is someone's child.
Heart attack victims are husbands and wives, parents, siblings, business partners, valued employees, and good friends. They all contribute to the lives of others in ways that are invaluable.
Isn't it worth investing in an AED to save a life? Absolutely. AED's are the perfect complement to first aid training in public spaces. An AED in the hands of a willing person can save the life of a cardiac arrest victim who might have otherwise perished.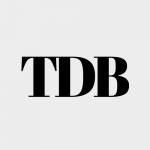 The Daily Buzz combines the pursuit of interesting and intriguing facts with the innate human desire to rank and list things. From stereotypical cat pictures to crazy facts about the universe, every thing is designed to help you kill time in the most efficient manner, all while giving you something to either laugh at or think about!