Godparents are supposed to play a very important role. Parents choose certain people to help keep an eye on and guide their kids. This job is sometimes given to someone else in the family, but it could also go to a friend, coworker, neighbour, etc.
Being a godparent is such an honour that there is even a special annual day to honour those in that position. In this article, we'll talk about what a godparent is and when Godparents Day is. Read on to find out how you and your special godparent can celebrate this day.
What Does It Mean to Be a Godparent?
People often say that babies and young kids have godparents who stay with them their whole lives. But what exactly does this title mean? The things that godparents are expected to do vary from culture to culture and family to family. While there is no legal commitment (unless put in documentation by parents or guardians), there is meant to be an emotional and spiritual connection between godparents and their godchildren.
Early on in a child's life, godparents are chosen by the child's parents. These people, who are usually a godmother and godfather, promise to help the child grow spiritually and be a good example for them. They provide extra support and care by regularly spending time with their godchild, attending the child's special events like birthdays and graduations, and being a strong presence in their lives. Of course, godparents may also buy gifts and other necessities or provide some monetary support for the child. Many families also expect the child's godparents to help out if one or both of the child's parents get sick or die suddenly.
When choosing godparents for their child, the parents may want to honour long-term friendships or close family ties. That's totally fine and makes sense. But parents should remember that the godparents they choose should be responsible and willing to take on the big responsibilities that come with the job. It's more than just a name you call someone because you've known them for a long time.
The Christian faith is where the idea of godparents came from.
Even more so in religious cultures, being a godparent is a big deal. In churches today, this person or these people are seen as very important for a child's spiritual growth. Christianity is where the idea of godparents came from. But it was not at all like it is now. In the early Roman Empire, when Christianity was still new, this role was called a "sponsor." The word comes from the Latin word spondere, which means "to promise."
Back then, the sponsor was like a teacher for adults who were getting baptised and joining the Christian church. This is still the official name that the Catholic Church and other churches use. In other churches, there aren't as many rules about who can be a godparent. In the Catholic church, however, the rules are stricter, and godparents must be Catholic. As time went on, it became more common to baptise or christen babies, and godparents or sponsors were chosen at a young age.
How and when is Godparents Day celebrated?
Every year on the first Sunday in June, the United States celebrates Godparents Day, which is also sometimes called Godparents' Sunday. Their godchildren and their families thank them for everything they do. This holiday is also celebrated on different days all over the world. The Church of England, for example, celebrates on the first Sunday of July instead of June.
On Godparents Day, in particular, Catholic churches often have a special service. During the ceremony, a special prayer is said for the godparents, who continue to be good examples for their godchildren. On that day, godchildren can also give their godparents unique gifts. Families may go out to eat or make a nice dinner at home to celebrate. The purpose of the day is to honour and love godparents for their role in the lives of their godchildren, no matter how long or short that role has been.
People can often sponsor a child in another part of the world through other groups. This is kind of like what a godparent does. This is shown by the company NPH USA. Nuestros Pequeos Hermanos, which is what NPH stands for in English, means "our little brothers and sisters" in Spanish. The group helps children in need in Bolivia, the Dominican Republic, El Salvador, Guatemala, Haiti, Honduras, Mexico, Nicaragua, Peru, and the United States. Sponsoring a child through this programme usually costs at least $50 a month. This money goes toward the child's shelter, clothes, food, and other needs. Sponsors can talk to them by email or even go see them in person! The group usually celebrates this important holiday in May with a fun day full of games, activities, and lots of food to thank sponsors.
How to celebrate the godparents in your life in a unique way
On Godparents Day, it's customary for the godchild to give their godparents a gift. Sometimes it's more of a sentimental gift, like a card, craft, or even a special prayer. Other gifts could be jewellery or personalised items like T-shirts, mugs, photo frames, and blankets, especially as the child gets older. If the godparent and godchild haven't seen each other in a while, a phone call could be a nice gift. The gift doesn't have to be expensive or fancy, just thoughtful.
A godchild may also spend some special time with their godparent on that day, in addition to eating with the whole family. It could be having lunch out and going to a movie. They might choose to go to a sports game, a museum, or some other place that will be fun for both the godchild and the godparent. It's important for the two to spend time together often, but spending Godparents Day together would mean a lot to both the godparent and the child.
Parents can also thank godparents by showing pictures from the christening or baptism. Everyone can talk to the godchild about that day and what they remember about it. Along with the godchild, parents can also make a special scrapbook with photos from that day and other memories with the godparents. That could be a gift that a godparent will keep for the rest of their lives.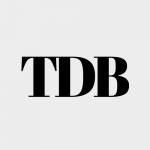 The Daily Buzz combines the pursuit of interesting and intriguing facts with the innate human desire to rank and list things. From stereotypical cat pictures to crazy facts about the universe, every thing is designed to help you kill time in the most efficient manner, all while giving you something to either laugh at or think about!