As per the laws and regulations in place, businesses must provide a safe environment for both their customers and employees.
They must take all the necessary measures to make sure that the rate of accidents or injury is as low as possible.
However, despite clear laws and indications on how to create safe premises, quite a lot of businesses get sued every single year for personal injury.
According to Joe, a Springfield personal injury lawyer, there are almost half a million personal injury cases filed per year in the US, with businesses being targeted in most cases.
Let's take a closer look at the circumstances that can result in a business getting sued for personal injury!
Actions That Can Be Considered Negligent
In most cases, businesses get sued for personal injury because they proved themselves to be negligent when dealing with certain aspects of their premises.
In simple terms, a business or enterprise comes with a duty of care that it must respect. When that duty is breached and damages happen, then the business can be held liable.
Overall, any element that makes for an unsafe environment and is within the responsibility of the business and can cause damages, can be the basis of negligent actions.
Duty of Care
As mentioned above, businesses with premises that are open to customers and pretty much any people must make sure that they fulfill their duty of care.
This means that any element found within their premises must be managed in such a way that it doesn't pose a danger or threat to people.
Naturally, there are different types of people that could visit the premises of a business. For example, some might be invited there, others might be licensed to be there and some may trespass illegally.
Due to their different statuses, different levels of duty of care apply to each type of customer, so to speak.
In short, if a regular customer enters an employee-only sector and ends up getting injured, then the business might not be held liable for personal injury.
Standards Businesses Must Follow
At the same time, a business could be sued if it doesn't follow one of the standard regulations in place that are meant to ensure proper duty of care. For example, businesses or enterprises with premises must make sure that:
Safety procedures are not only in place but also followed and imposed on employees.
Premises are inspected regularly.
Plans are in place to ensure regular cleaning of the premises.
Signs and markings are available to warn customers of potentially dangerous areas.
Defects and areas that can cause injuries are addressed promptly.
Naturally, if the court or insurance company discovers that the business did not adhere to any of the standards above, the former could get in a lot of trouble.
For example, avoiding health and safety inspections is severely punished with hefty fines that can leave a large stain on a business' budget.
The Breach
All of the above determines the standard at which care is ensured on the premises of a business. They usually do not differ from business to business and customers should always expect, for instance, for the floors to be clean and safe to walk on.
Once the standard is determined, the injured customer will then have to show proof that the business indeed breached its duty of care. .
In most cases, this is very easy to do, since most areas are surveilled by cameras or the incident is witnessed by other customers.
In the end, a business' negligent staff can lead to a business being sued for personal injury.
Keep in mind that, in this particular case, we refer only to businesses that can receive clients on their premises (different rules apply to products delivered by a business and such).
The Bottom Line
Businesses have many standards that they must respect and procedures they must adhere to.
They must do so, not only to make themselves a welcoming place for customers and guests but also to avoid having to pay large sums in damages to people that get injured there.
This is one of the main reasons why so many places in a shopping center, for example, are off-limits or why escalators/elevators are turned off immediately, at the slightest sign of a malfunction.
A personal injury claim targeting a business that is handled by a professional personal injury attorney can really hurt a business, not only in terms of budget but also in terms of branding and customer trust, and retention.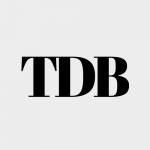 The Daily Buzz combines the pursuit of interesting and intriguing facts with the innate human desire to rank and list things. From stereotypical cat pictures to crazy facts about the universe, every thing is designed to help you kill time in the most efficient manner, all while giving you something to either laugh at or think about!