Riddles are puzzles that are meant to trick and trick you. Some of us love to take on challenges, while others get angry easily. But if you know how riddles are made and the different kinds of riddles, you will be able to solve more of these puzzles. Which could be a very useful skill to have. If you ever find yourself in a labyrinth and a sphinx stops you, you'll probably need to know how to solve riddles to get out alive. Maybe you just want to keep your mind sharp by learning more about riddles. In this article, we'll look at how to tell the difference between different kinds of riddles and how to solve them.
How to Tell the Difference Between Different Puzzles
Enigmas and conundrums are the two main types of riddles. Enigmas are puzzles that require creativity, while conundrums are about wordplay. Let's look at how these two kinds of puzzles are different.
Enigmas
Enigmas are questions, phrases, or statements that are thought-provoking. They often use metaphors, allegories, or connections between words that make them hard to solve.
Some examples of riddles
"Which came first, the chicken or the egg?" is a puzzle. uses both logic and creativity. It could be seen as a puzzle with no answer (some scientists would argue that amniotic eggs evolved much earlier than chickens, though we think they might be missing the point).
"What can be swallowed or can swallow a person?" is another clever riddle. The word "swallow" is used twice, each time in a different way and to mean something different. Pride is the answer to the riddle.
Conundrums
Conundrums are a type of riddle that often have puns in the answer, in the riddle itself, or in both places.
Conundrums: A Few Examples
"Two dads and two boys sat down to breakfast eggs. They each had one of the three eggs. "Tell me how." One of the fathers in this case is also the grandfather of one of the sons.
"What is black and white and can be read all over?" is a common conundrum riddle. When you see it written out, the answer may seem more obvious (it's a newspaper). But this puzzle is based on the fact that red and read sound the same when said out loud. It's natural for our brains to hear "red all over," especially since two of the clues are colour words. But conundrum riddles usually ask us to think about more than one meaning of a word.
How to Find the Answer
The janitor from the TV show "Scrubs" went to the library to find the answer to the popular riddle, "What two coins add up to 30 cents, but one of them is not a nickel?" He did this by reading about coin history. He finally agreed to take a penny and a rare, no-longer-made coin worth 29 cents. But the answer to the riddle is right in front of you. J.D. from the TV show "Scrubs" is very clear that only one of the coins is not a nickel. This means that the second coin is a nickel.
Here's a quick guide on how to solve riddles that might seem hard to solve at first.
Break the puzzle into pieces
It helps to think of each part of the puzzle as a separate thing. For example, the question "What two coins add up to 30 cents, but one of them is not a nickel?" can be broken down into three parts.
Two coins. In the United States, it takes a quarter, a dime, a nickel, and a penny to make a dollar. These are worth, in order, 25 cents, 10 cents, 5 cents, and 1 cent.
Makes 30 cents—According to the rules of US coins, only a quarter and a nickel can add up to 30 cents.
The tricky part is that one of the coins is not a nickel. One of the coins is not a nickel, the riddler says. The fact that one of the quarter and the nickel is not a nickel makes sense. So, we now have the last answer.
Think about what the riddle says to do.
What turns everything around but doesn't move? is a riddle whose main action is turning everything around. The answer to the riddle should be something that flips everything on its head, and you may start to think about how things move and turn. Stop thinking for a moment and keep in mind that the object itself shouldn't move. What could change the situation without moving? What is it? A mirror.
Is there anything else you can learn from the riddle?
"Without fingers, I point. Without arms, I hit. Without feet, I run." is a riddle. What am I?", we get a sense of motion. The riddle makes it sound like the thing in question is moving like a person, but it doesn't have fingers, arms, or feet. We can figure out that the riddle wants us to think of a person, but we don't have to. Instead consider that your immediate instinct is likely incorrect, and that the object is probably non-living, which narrows down possible solutions to the riddle. Also, the word "strike" stands out as something useful. "When the clock strikes nine" is a phrase that might come to mind.
How to Solve a Puzzle
There are a lot of puzzles in the world. Here are some tips to keep in mind when solving them.
Most riddles are meant to make you confused.
Riddles can be funny, especially when they lead you in the wrong direction with logical connections. For example, the African riddle "How do you eat an elephant?" might make you think about the different ways you could eat an elephant. But the answer to this riddle is right in front of you: you eat an elephant one bite at a time, just like any other food.
Most of the time, the answer is something familiar.
Rarely do riddles require more study or research to solve. Most riddles expect you to already know the answer. Fun comes from finding out if someone knows something they already know. So, riddles may seem hard at first, but the answer is usually something you already know.
Keep an Open Mind
Riddles are easy to give up on because they often use familiar words but describe them in a way that you're not used to. Our tip? Keep an open mind. Riddles can be as easy as something you do every day or seem hard because of how they play with words. "Forward I'm heavy; backward I'm not" is an example of a riddle that requires an open mind. Can you figure out what it is? We put it last so you can think about it for a while.
Practice will make you better!
To get better at solving riddles, you need to keep practising. One way to do this is to figure out the answers to riddles you already know. There are a lot of riddles online and in movies that you can use to get better. Play word games like crosswords as often as you can. This helps you get better at solving problems and see trends and patterns more easily.
A lot is the answer.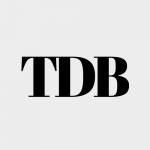 The Daily Buzz combines the pursuit of interesting and intriguing facts with the innate human desire to rank and list things. From stereotypical cat pictures to crazy facts about the universe, every thing is designed to help you kill time in the most efficient manner, all while giving you something to either laugh at or think about!