Moving is a daunting task and it involves a lot of stress. The challenges that you will face in performing all the tasks for a smooth move will put you in a lot of stress and frustration. But, you can hire a professional moving service and relieve yourself from all the stress.
A moving company should be such that it is professional, compassionate, and assists its clients, and meets all the expectations of their clients.
But what should you expect from the moving services? In this article, we will discuss what you can expect from a professional moving service, so you appoint the best moving service in town.
License and Insurance
To be assured that the moving company operated legally, the company must be licensed and bonded. Confirm from them that they have a USDOT number and a license.
The moving company must provide insurance for any damage to goods in transit, this is a requirement by the law. Before you ask them about their insurance cover, make a list of all the breakable, antique, fragile, and electronic appliances, and find an estimate of their value of these items, and then discuss with the movers.
Keep these points in mind while investigating their insurance coverage:
Know the process the moving company undertakes while submitting an insurance claim.
Find the amount that will be covered in the claim.
Once you get the maximum amount that will be covered in the insurance, compare it with your list.
Before appointing a moving service, carefully read and assess the contract in the context of the coverage of insurance.
Estimated moving cost
You will need an estimate of the moving cost that you will be incurring. For that, the professional movers send a professional to your abode to make a list of your belongings, take note of the goods that require special care like fragile goods, electrical appliances, antiques, etc, after making an inventory and after they take note of your personal or special requirements(if any), the professional mover will give you an estimated charge.
The cost to move out of state will depend on various factors like the season in which you are relocating, the day of the week on which you plan to move, the type of service you avail, whether it is a full-service move or self-service move, etc. The cost will also depend on how much stuff you have and the distance of your move. If you are planning to move during the summer months, it is advisable to book your move well in advance as the demand for moves is generally high during this time and rates will be higher. Also, try to avoid moving on weekends as this is when most people move and rates will be at their peak. If you are flexible with your dates, moving mid-week will be cheaper.
Dissembling of furniture
If the movers face difficulty in moving the furniture through the hallway, doors and load it in the truck, the movers will require to disassemble the furniture, for which they must have professional dissembling tools along with the skills.
They will disassemble the furniture, wrap it in the packing material, and load it in the truck safely. You can expect professional moving services to have the required skill and disassembling tools.
Safe transportation of goods
Professionals movers will take proper care of your belongings while loading them in the truck, they will use protective items like wall and corner guards, moving blankets, carpet protectors, scrapes and scratches, padding, and plastic wraps, to prevent your belongings from suffering any damage.
Storage facility
Movers will also provide you with a storage facility to store your goods. The storage could be their own or of someone else.
Companies like Boxbee specialize in secure urban storage and on-demand deliveries, meaning items are stored and brought to you on demand, giving you the flexibility and convenience for your storage needs.
They will also take charge to provide personal and extra care to your belongings, your belongings will need to be protected from rodents and pests, moisture, or any other unforeseen damage. Some companies may even provide you with a portable storage facility.
When I hired Movers, I opted for a portable storage facility and the movers took personal care of my belongings. So you can expect your movers to provide this facility.
Arriving on time
Professional movers will reach your residence on time to start with the packing and moving task. There could be some delays due to traffic, accidents, or if they get late because of their previous client. But they will do their best to arrive on time, so you can expect punctuality from the movers.
Communication
You would want the movers to stay in constant touch with. Reply instantly to your phone calls, messages, and emails. Provide a solution to your doubts and issues, and provide you with some useful tips and tricks to assist you in packing. And talk to you politely, and humbly, every time you contact them.
Cleaning the mess
When you have reached your destination, and your belongings have been unloaded and placed on its desired location, the movers will gather all the boxes and their packing supplies before they leave you alone at your new abode.
The cleaning process should be such that you feel that there should be no trace of the moving company in your new home.
Packing
If you request the movers to pack your belongings, they will do this in a very professional manner. They will bring boxes, packing tapes, bubble wraps for fragile items, packing paper, and other packing supplies along with them. What more? They will manage different areas of your house individually.
They will move to different rooms, for instance, one will go to your kitchen, one will go to the bathroom, one to the bedroom, and they will pack every item carefully.
They will organize the things in the boxes so efficiently to make room for maximum things in one box. They do this so that all the belongings can be loaded in just one truck. If you don't want the movers to pack all the belongings, then you can ask them to pack only the fragile items or the items you think that you won't be able to pack on your own.
Moreover, the movers will only label the boxes, they won't make an inventory of goods in each box. You have to take care of your belongings personally. Furthermore, you can expect movers to provide packing services to you.
Before hiring a professional moving company, you must make sure that the movers will provide professional services to you.
You can ask the movers to share their past experiences, you must also check the reviews and recommendations by their clients, their licensing and insurance policy and you may take your queries before coming into a contract with the moving company.
Now that we have discussed the expectations that you can have from your movers, you can select the moving company keeping these expectations in mind. This will relieve you from a lot of stress.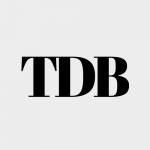 The Daily Buzz combines the pursuit of interesting and intriguing facts with the innate human desire to rank and list things. From stereotypical cat pictures to crazy facts about the universe, every thing is designed to help you kill time in the most efficient manner, all while giving you something to either laugh at or think about!