Dealing with a serious personal injury can be overwhelming. Everything that's going on after the accident can seem like a big question in your head. You may not know what steps to take or where to look for help, especially if you've been severely injured due to someone else's negligent behavior.
Luckily, there are plenty of ways to make sure you're heading to the right path for your physical, emotional, and financial recovery.
So, if you've had a serious personal injury, keep reading this article to learn about what you should do from start to finish.
1. Get Yourself Checked
If you've had a severe personal injury, the first thing you should do is seek immediate medical attention. Sometimes, serious injuries don't immediately become apparent, which is why you should see a doctor right away to get yourself treated.
For instance, your physician will perform a thorough assessment and diagnosis of your situation and provide the appropriate treatment for your injuries. Moreover, when you get yourself checked, it'll be much easier and faster to ask for a copy of a medical report and other related records that can help prove that your injuries were caused by someone else's negligence.
2. Consult A Lawyer
Once you've received the medical attention you deserve, it's important to contact an experienced severe injury lawyer who specializes in handling personal injury laws. By talking to them, you'll know whether you have a valid injury claim against the alleged at-fault party. Your lawyer will evaluate the facts of your case and provide you with some available legal options that may work best for your situation.
Generally, the following are some ways a reputable lawyer can help you:
They help prove that the other party's negligence has caused your injuries, making them liable for compensation.
They discuss what kind of compensation you should obtain. Depending on the nature and extent of your injuries, your lawyer can inform you about some common examples of compensation you may receive, such as medical bills, lost wages, lost earning capacity, pain and suffering, emotional distress, and many more.
They negotiate with the insurance adjuster to make sure you get a fair and equitable settlement offer for your injuries. They'll represent you in all insurance negotiations to protect you against the whims of the insurance company.
As you can see, working with a lawyer can help you seek compensation for the injuries you've suffered. However, not all legal professionals are equal, which means you should choose someone who has valuable years of experience in handling personal injury cases.
3. Gather Important Documentation
Another important thing to do after sustaining a serious personal injury is to obtain essential documentation. If you can, collect the names and contact information of all the people involved in the accident, including those persons who have witnessed what happened.
By doing this, you can make sure you have the proper pieces of evidence and other things that can help, should you decide to file a claim against the at-fault party.
For example, if you've been injured in a car accident, make sure you get all necessary information, including photos of the accident scene and your injuries, the damages to your vehicle, and many more.
These pieces of information will be crucial in the next steps you want to take, such as participating in the investigation your lawyer wants to conduct for your case.
4. File A Personal Injury Lawsuit Claim
In the event your negotiations with the insurance company failed for whatever reasons, the other option you can take is to file a personal injury lawsuit claim. However, just like other civil proceedings, cases involving personal injuries can be complicated and time consuming. For that reason, you'll need the assistance of a lawyer to do the legwork and make sure you win the case and get the compensation you're entitled for.
To improve your chances of winning the case, below are the stages you and your lawyer need to get familiar with from the very beginning:
Filing Of Court Documents– If you're bringing your case to court, your lawyer will file the appropriate court documents, such as the complaint. This legal document describes the nature of your case, the legal basis for holding the defendant liable, and the different types of personal injury damages you should get. Moreover, when filing the paperwork, you need a lawyer to ensure you're not barred by statute of limitations or the time limit within which you should file your claim in court.
Discovery– This stage allows the opposing parties to obtain essential information from each other. Your lawyer will provide a list of questions and interrogatories to the defendant, and vice versa. Typically, the discovery phase of the case is known as the formal evidence exchanging process.
Mediation – Before the trial begins, the court will give you an opportunity to reach an out-of-court settlement. This is usually called a mediation in which a third party will facilitate the process by bringing the parties together to come up with an agreement.
Trial – When the mediation didn't go well, your case will proceed to trial wherein the judge will review the facts of the case, determine who's at fault, consider all the pieces of evidence presented, and issue a judgment. If the judge decides the case in your favor, you can recover the compensation for your injuries.
Appeal– In case the trial court didn't decide the case in your favor, your next option is to file an appeal to the higher court. Under this stage, the appellate court will review the records of the trial court and determine whether the latter commits grave abuse of discretion when deciding the case.
Bottom Line
When you're seriously injured as a result of accident, your financial recovery is extremely important. While the entire process may feel overwhelming, it doesn't need to remain that way if you follow the steps mentioned above and hire an experienced personal injury lawyer. With them on your side, you'll be closer to getting the compensation you need and the beautiful life you used to have before the accident and the injury happened.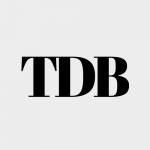 The Daily Buzz combines the pursuit of interesting and intriguing facts with the innate human desire to rank and list things. From stereotypical cat pictures to crazy facts about the universe, every thing is designed to help you kill time in the most efficient manner, all while giving you something to either laugh at or think about!