The legal world is complicated and obscure to most regular Americans no matter how many cop or lawyer shows they watch or how many true crime podcasts they may listen to.
One of the more confusing concepts to the layperson is what constitutes a civil violation and how that is different from a criminal offense. The answer is actually not as complicated as it initially seems, though it does require some explanation.
However, if you do get involved in a civil violation where you were the victim, then you should contact an attorney as soon as you can, preferably one whose area of practice matches the violation you experienced.
That is because an attorney can help you to get the compensation you need to cover any expenses caused by the civil violation. If you live in Florida, then you can get help from some famous law firms like Rahul Parik, a criminal defense lawyer in Orlando.
Civil Violation vs Criminal Law
In the most basic sense, a civil violation is defined as a dispute between two entities, while criminal law is about a person's offense against the state government or federal government.
To put things more clearly, criminal law involves the breaking of laws established by the government penal code. These include crimes like murder, theft, or drunk driving; only the government is responsible for prosecuting criminal violations.
Civil violations involve more interpersonal interactions and the violations tend to be caused by negligence rather than being intentional.
For example, a person who caused a car accident because they were texting while driving is considered to be negligent but not a criminal because they did not intend to cause the car accident. That means intent is the main difference between  a civil violation and a criminal offense.
Penalties and Punishment for Civil and Criminal Violations
Another big difference between civil and criminal violations is the type of punishment meted out to the guilty party. If an individual is found guilty in a criminal case, then they will face incarceration, or in the most extreme cases, the death penalty.
The stakes are not nearly as high in civil cases. In civil cases, the party who is deemed to be negligent will not face incarceration or anything worse, rather they will have to pay some sort of financial penalty.
In fact, civil cases rarely go to trial because they are often resolved outside of a courtroom well before a trial becomes necessary. That resolution is usually a payment to the victim that is meant to cover any expenses caused by their injuries.
When Civil and Criminal Violations Overlap
There are some instances where a criminal case and a civil case can occur from the same incident. The most common example is when a serious crime like a murder takes place.
It is possible for the defendant to be found not guilty of any criminal charges but to be later found guilty of a civil charge like wrongful death.
The reason is that the burden of proof is lower in a civil case than it is in a criminal case, so there is a greater chance that someone can be found guilty in a civil case.
A Lawyer is Important in Both Criminal and Civil Cases
A criminal case is more serious than a civil violation, but in both cases, it is necessary for the wronged party to get the help of an experienced attorney.
There may not be any pending criminal charges in a civil violation case, but the victim will still need to be compensated for their losses.
A lawyer can help the victim get the compensation they need, which is why it is imperative that a lawyer be contacted as soon as possible after anyone has been the victim of a civil violation.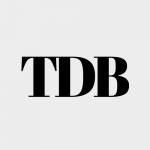 The Daily Buzz combines the pursuit of interesting and intriguing facts with the innate human desire to rank and list things. From stereotypical cat pictures to crazy facts about the universe, every thing is designed to help you kill time in the most efficient manner, all while giving you something to either laugh at or think about!