Image Source: Bari Life
One of the most common questions from bariatric patients is "what can't I eat after surgery?". It's a valid question, and one that deserves a detailed answer.
While there are no hard-and-fast rules about what you should and shouldn't eat after bariatric surgery, there are certain foods that you'll want to avoid. In this blog post, I'll share a few of those with you.
The Importance of a Bariatric Diet
After bariatric surgery, you will need to make some changes to the way you eat and drink. These changes are necessary to help you heal from surgery and reduce your risk of complications.
In the early days and weeks after surgery, you will likely be on a full liquid diet or pureed diet. As you heal and your stomach begins to adapt, you will be able to slowly introduce solid foods back into your diet.
In the long term, you will need to make lifelong changes to the way you eat and drink.
These changes are necessary and can be tracked through a Bariatric weight loss app to help you maintain your weight loss and avoid regaining weight.
You will need to limit how much you eat and drink at each meal and snack. This is because your new stomach pouch is smaller than your original stomach, so it can only hold small amounts of food and liquid at a time. You will also need to eat and drink slowly and chew your food thoroughly before swallowing.
Foods to Avoid
Here are some foods to avoid when on a bariatric diet.
High-fat Foods
One of the things you'll want to avoid after bariatric surgery is high-fat foods. That's because high-fat foods can slow down your digestion and lead to uncomfortable side effects like nausea, vomiting, and diarrhoea.
Fat takes longer to digest than other nutrients, so it's best to avoid it in the early stages of your recovery. In addition, high-fat foods tend to be more calorie-dense, which can sabotage your weight loss efforts.
Instead, opt for leaner protein sources and plenty of fruits and vegetables.
High-sugar Foods
Another type of food to avoid after bariatric surgery is high-sugar foods. When you have surgery, your body goes through a lot of stress.
As a result, your blood sugar levels can drop sharply, which can leave you feeling fatigued, weak, or shaky.
To avoid this problem, steer clear of sugary snacks and drinks—including fruit juices—in the early days and weeks after your surgery.
Once your blood sugar levels stabilise, you can enjoy the occasional treat without issue. But during the initial phase of your recovery, it's best to err on the side of caution and stick to complex carbs like whole grains and vegetables.
Starchy Vegetables
While we're on the subject of vegetables, there are a few starchy ones that you'll want to limit or avoid altogether after bariatric surgery.
That's because they can be difficult to digest and may cause digestive upset.
Starchy vegetables include potatoes, corn, peas, winter squash, and yams. If you do decide to eat them, make sure they're cooked well and easy to chew before adding them to your plate.
Carbonated Beverages 
Gas and carbonation can build up in the stomach and cause bloating and discomfort after bariatric surgery.
Carbonated drinks such as soda, seltzer water, and even beer can cause these issues and should be avoided. Opt for flat water or sugar-free sports drinks instead.
Final Thoughts
In general, you'll want to avoid high-fat foods, high-sugar foods, and starchy vegetables—at least in the early stages of your recovery.
By following these guidelines, you can help ensure a successful outcome from your surgery while minimising the risk for complications.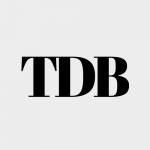 The Daily Buzz combines the pursuit of interesting and intriguing facts with the innate human desire to rank and list things. From stereotypical cat pictures to crazy facts about the universe, every thing is designed to help you kill time in the most efficient manner, all while giving you something to either laugh at or think about!