Meme coins are a fascinating area of cryptocurrency. They may have started out as a joke, fueled by the power of Internet culture and the desire to challenge the status quo, but if we look at the market cap of the most popular meme coins and at the way the media talks about them, we can see that meme coins are very much worth being taken seriously.
Meme coins are having a moment of frenzy right now, and one survey even found that 91% of crypto investors have purchased meme coins. Something new happens in the world of meme coins every day, and one of the latest developments to shake up this niche is the launch of TORG – a cryptocurrency that wants to make a difference and change the way people see and use meme coins.
Listed on Uniswap in July 2021, TORG didn't need a long time to make headlines and send ripples across the industry. In fact, TORG may be one of the most exciting and game-changing crypto launches in recent years, and it might change the future of meme coins as we know them.
There are over 120 meme coins in the world right now, all inspired by social media jokes, Internet culture, and sarcasm. With so many options out there, why should you care about TORG?
Well, because TORG isn't just another meme coin. TORG is a meme coin that wants to build a better future and put innovation to good use.
But first, it's important to understand the shortcomings of regular meme coins and the unique way in which TORG addresses them.
TORG Is the World's First Utilimeme
The creators of TORG describe it as "the world's first utilimeme that is sustainability-driven, utility-focused and completely decentralized."
So, What's a Utilimeme?
A utilimeme is a meme token that puts advanced financial technology in the service of mankind. Unlike other meme coins, TORG isn't just a product of Internet culture. It also has a clearly defined purpose, not just attracting attention.
For all the media hype and investor success stories, meme coins like Dogecoin and Shiba Inu have no use in the real world. Unlike cryptocurrencies like Bitcoin and Ethereum, which have proven time and time again that they have a wide range of applications, meme coins have little relevance in real life and are more used for speculation.
Granted, the value of meme coins like Doge has increased exponentially in time, and some people have made millions from them. Elon Musk seems to be pretty excited about them, and every Millennial who has a clue about Internet culture has bought them.
To a certain extent, meme coins can have educational value: being so cheap, anyone can purchase them to see how crypto trading works.
But, other than that, meme coins do not exceed their status as Internet jokes. For a coin that was launched eight years ago, Dogecoin hasn't really achieved much.
Unlike cryptocurrencies like Bitcoin, it doesn't have applications in the real world. We're not any closer to buying things with meme coins, as we could with fiat currencies, so it doesn't really come as a surprise that more conservative investors are steering away from them.
On the current market, meme coins lack credibility, and that's something that TORG has set out to change.
TORG Is the First Meme Coin to Enable Utility for Crypto Users
Each meme coin from Dogecoin onwards was born in the same way: from an Internet joke, wanting to make waves and attract attention, the ultimate goal being to grow in value as much as possible. TORG is the first coin to break this pattern and marks a new beginning for meme tokens.
Unlike its predecessors, TORG has a big mission: to have real-world applications, such as allowing TORG owners to make payments for goods and services with it. In the future, more use-cases will be possible.
To make these applications possible, the TORG Foundation has already made the first step: being integrated with CoinPayments. CoinPayments is one of the leading crypto payments platforms in the world, available in over 200 countries and working with 70,000+ merchants from fields like hospitality, Internet services, retail, healthcare, gaming, and more. Since TORG is now integrated with CoinPayments, users will be able to purchase all these goods and services with it.
And that's not all. Since its July listing, TORG has been added to many crypto exchanges, including PancakeSwap, Uniswap, Quickswap, HotBit, and more. So far, TORG is available on 18 exchanges, and new ones are being added regularly. This is a great achievement for a meme token, and TORG's incredible evolution shows that great things are in store for it.
TORG is building its institutional capacity, and new meme coins are expected to follow in its footsteps. For the first time in the history of meme tokens, we have a coin that doesn't just want to generate hype but also put innovative technologies to good use and explore its full potential.
In addition to paying for goods and services, TORG users will also be able to make financial transfers. The TORG Foundation supports the International Bank Project, which aims to give people from all over the world access to financial products, services, and features. According to the latest data, there are over 3.9 billion unbanked and underbanked people in the world. TORG is the main utility coin in the International Bank Project.
TORG will be used for paying the transaction fees, for special discounts, and more. This way, TORG users will be able to easily send funds to their loved ones and use financial services they wouldn't have access to otherwise.
As TORG continues to build its infrastructure and reveal new use cases, it becomes clear that the future of meme coins lies in this direction. Following a unique mission and standing out through its incredible goals, TORG is definitely more than a simple meme coin, and investors can definitely expect great things from it.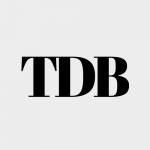 The Daily Buzz combines the pursuit of interesting and intriguing facts with the innate human desire to rank and list things. From stereotypical cat pictures to crazy facts about the universe, every thing is designed to help you kill time in the most efficient manner, all while giving you something to either laugh at or think about!