What is HOA? What is a homeowners' association? And what do HOA management companies provide HOAs? In this article, we're discussing all that your HOA management company should carry out for you.
HOA companies should operate with the planned community, subdivision, or condominium that hires them in mind. They should be able to essentially run the day-to-day operations for a community and enforce the rules created by the organization. Running an HOA is a challenge. HOA companies can simplify that challenge.
What Are HOA Communities Responsible for?
HOA management companies are responsible for overseeing the day-to-day operations of an HOA. These responsibilities typically include:
Financial Management
HOA companies should be able to manage the association's finances. This includes collecting bills and fees, creating a budget, enacting the most efficient accounting method, and providing strategic financial reporting.
Property Management
HOA management companies ensure the common areas of the community are well-maintained. These areas include swimming pools, playgrounds, or lounge areas. The property management company enforces all rules and regulations and cultivates a positive experience for all residents.
Rule Enforcement
The HOA company will ensure all residents comply with the association's rules and regulations. This includes parking restrictions, noise policies, and pet rules.
Association Communication
HOA management companies are responsible for communicating with residents about the HOA. They should be able to provide updates on behalf of the HOA leadership and issue communication about community events, meetings, and other pertinent information.
Record Keeping
HOA management companies must maintain all records related to the HOA. This includes records about finance, meetings, and ongoing correspondences.
An Overview of HOA Companies' Responsibilities
Below, we provide an overview of the responsibilities HOPA companies must fulfill:
Meeting agendas
Meeting notices
Board meetings facilitation
Solicit bids from vendors
Organize maintenance
Organize community events
Manage payables
Send invoices
Manage insurance
Provide assistance with escrow
Are HOA Managers Part of the HOA Board?
HOA management companies are not board members and they don't make final decisions regarding community matters. The HOA board maintains all its authority. For example, if a homeowner commits a violation, the HOA management company will send a violation notice to the board and they can ultimately decide what happens to the homeowner. HOA management companies are not in charge of strategic decision-making. They will merely advise the board on the decision at hand.
What Are the Benefits of Professional HOA Management Services?
Clarity: Professional HOA management companies guarantee HOA policies are clearly stated and understandable.
Consistent: HOA management companies enforce the rules and regulations of the HOA.
Legal Assistance: HOA management requires a substantial amount of legal knowledge and an HOA management company understands HOA laws and policies. You won't have to worry about compliance with the Fair Housing Act, Fair Debt Collection Practices Act, the OTARD Rule, and various other state and local laws.
How Much Does an HOA Management Company Cost?
HOA management companies come with a price. But this price is acceptable when considering the services they provide. Typically, these companies cost around $10-$20 per unit per month. Outside of the standard management fee, companies might impose additional fees, such as an installation fee and an exit fee. Installation fees can cover the start-up costs, including file transitions, bookkeeping, and other changes.
Other companies might charge fees for special services. For example, companies might limit board meeting attendance to two members a month. Any board members beyond that would cost the association extra. At the end of the day, you need to review your management contract before signing it to clearly define what they plan to provide.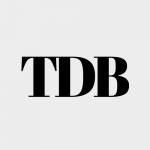 The Daily Buzz combines the pursuit of interesting and intriguing facts with the innate human desire to rank and list things. From stereotypical cat pictures to crazy facts about the universe, every thing is designed to help you kill time in the most efficient manner, all while giving you something to either laugh at or think about!