What Can I Plant in a Long-Narrow Flower Bed? A long-narrow flower bed offers an opportunity to create a visually appealing and dynamic landscape. When choosing plants, consider their height, spread, and growth habits.
Opt for a combination of tall, medium, and low-growing plants to add depth and interest. Consider using ornamental grasses, such as miscanthus or fountain grass, for height and texture.
Intersperse with colorful perennials like coneflowers, daylilies, or salvias. To maximize space, you can also include vertical elements like trellises for climbing plants or tall shrubs.
Choose plants that thrive in your specific climate and soil conditions, and ensure they receive adequate sunlight and water.
By selecting a diverse range of plants, you can create a beautiful and harmonious display in your long-narrow flower bed.
A long narrow flower bed can be a charming and versatile feature in any garden or outdoor space.
Unlike traditional square or rectangular beds, a long narrow flower bed presents unique opportunities and challenges regarding plant selection.
This type of flower bed is typically characterized by its elongated shape, limited width, and potential for creating visual interest along a boundary or pathway.
Choosing suitable plants for a long narrow flower bed is crucial to maximize its aesthetic appeal and ensure the plants thrive in the specific conditions of the space.
Light availability, soil conditions, climate, and growth habits must be carefully considered.
By selecting the right combination of plants, you can create a stunning display of colors, textures, and heights that enhance the overall design and make the most of the available space.
Considerations for Plant Selection – What Can I Plant in a Long-Narrow Flower Bed?
pinterest.com
When choosing plants for a long narrow flower bed, several key considerations must be considered to ensure their successful growth and visual impact. These considerations include evaluating light requirements, assessing soil conditions, considering the plants' climate and hardiness, and considering the height and growth habits of the chosen species.
1. Light Requirements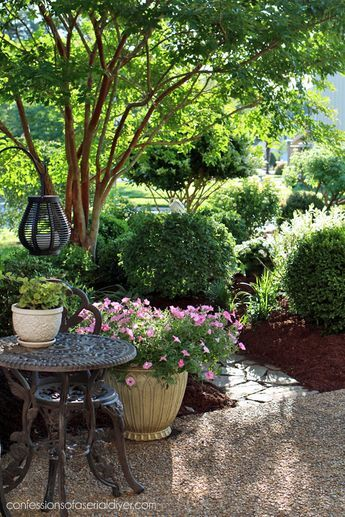 pinterest.com
The amount of sunlight the flower bed receives is crucial in determining which plants will thrive. Some plants require full sun, while others prefer partial or full shade. Observe the sunlight patterns in the area throughout the day to determine the level of light exposure. This will guide you in selecting plants compatible with the light conditions of your long narrow flower bed.
2. Soil Conditions – What Can I Plant in a Long-Narrow Flower Bed?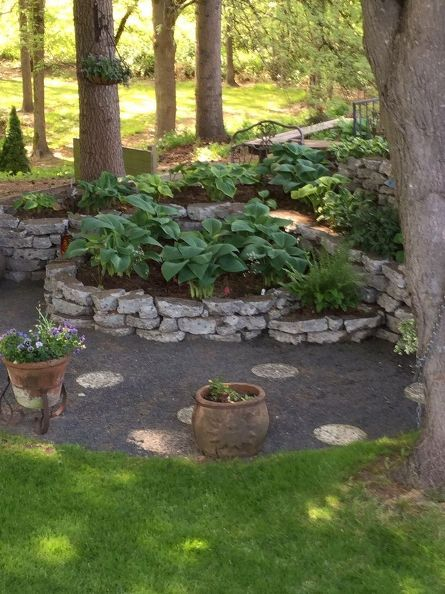 pinterest.com
The soil in the flower bed plays a vital role in the health and growth of the plants. Assessing the soil pH, fertility, and drainage capacity is essential. Conduct a soil test to determine its characteristics and make necessary amendments. Different plants have specific soil preferences, such as well-draining soil for some varieties or acidic soil for others. Select plants well-suited to the specific soil conditions of your long narrow flower bed.
3. Climate and Hardiness
pinterest.com
Consider the local climate and the temperature range in your region. Certain plants thrive in specific climatic conditions, while others may struggle to survive. Take note of the average frost dates and the length of the growing season. Choose plants that are hardy and can withstand the climate in your area. Consider the USDA hardiness zone of your location and select plants that are recommended for that zone to increase the chances of success.
4. Height and Growth Habits
pinterest.com
In a long narrow flower bed, it is important to consider the available vertical space. Determine the maximum height plants can reach without obstructing views or overshadowing neighboring plants. Opt for plants with growth habits that are compatible with the narrow width of the bed. Some plants spread horizontally, while others grow more upright. Ensure that the growth habits of the chosen plants allow for proper spacing and avoid overcrowding.
Plant Options for a Long-Narrow Flower Bed – What Can I Plant in a Long-Narrow Flower Bed?
A long narrow flower bed offers a wonderful opportunity to showcase a diverse range of plant species and create a stunning display.
1. Low-growing Plants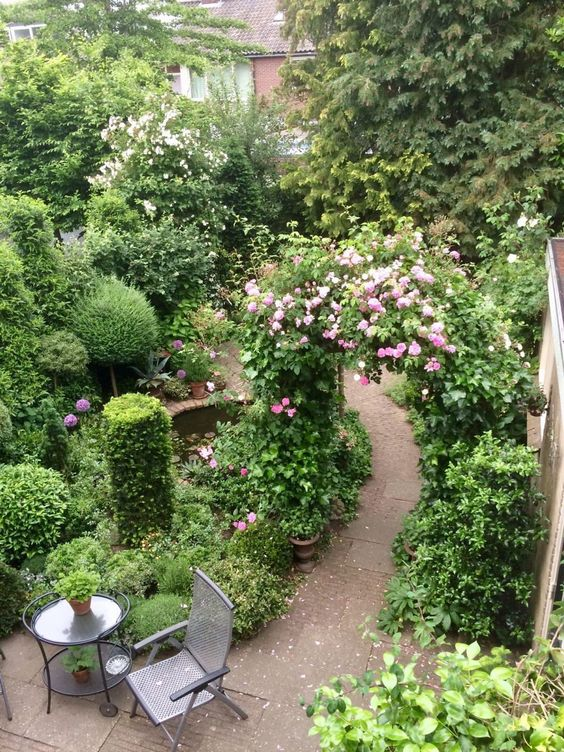 pinterest.com
These plants spread horizontally and help fill the space, creating a lush carpet-like effect. Examples include creeping thyme, creeping phlox, and sedum. Choose plants that stay compact and do not exceed the height limitations of the narrow bed.
Maintenance and Care
Maintaining a long narrow flower bed requires regular attention and care to keep the plants healthy and the bed looking its best. Here are some essential maintenance and care practices to consider
1. Watering Requirements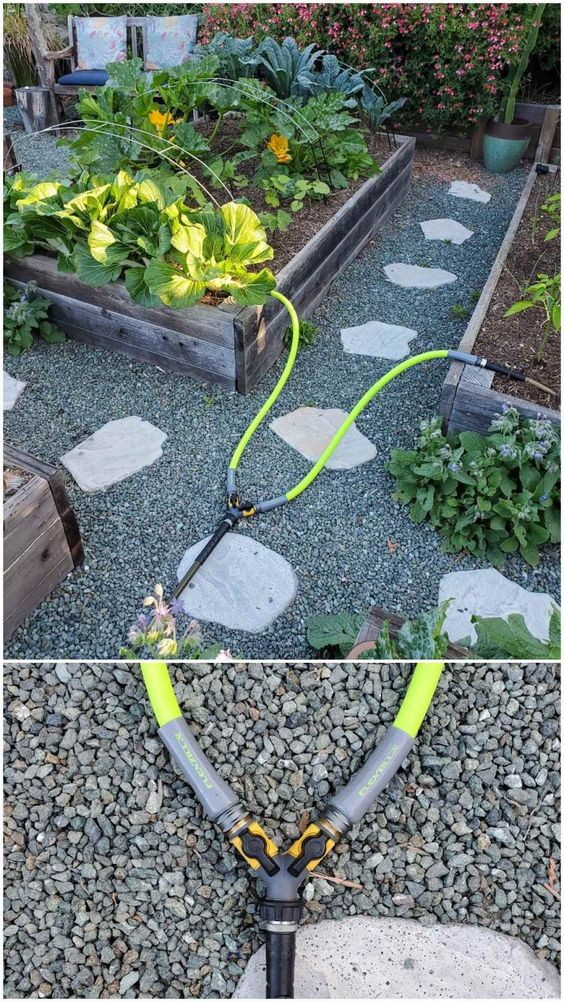 pinterest.com
Understand the water needs of different plant species in your flower bed. Some plants may require more frequent watering, while others are more drought-tolerant. Group plants with similar water requirements together to facilitate efficient watering.
2. Mulching and Weed Control
Apply a layer of organic mulch, such as wood chips or shredded bark, around the plants in your flower bed. Mulching helps conserve moisture, suppresses weed growth, and regulates soil temperature.
3. Pruning
Prune plants to maintain their size, shape, and overall health. Remove dead, damaged, or diseased branches and stems. Pruning can also help promote better air circulation and prevent overcrowding.
4. Fertilization
Assess the nutritional needs of your plants and provide appropriate fertilization. Use a balanced, slow-release fertilizer or organic compost to enrich the soil and supply essential nutrients. Follow the recommended application rates and timing for each specific plant species.
5. Pest and Disease Management
Watch for common pests and diseases that may affect your plants. Monitor for signs of infestation, such as chewed leaves, discolored foliage, or distorted growth. Identify the pests or diseases accurately and take appropriate measures for control, such as using organic insecticides or disease-resistant plant varieties.
Conclusion
What Can I Plant in a Long-Narrow Flower Bed? Creating and maintaining a long, narrow flower bed can be rewarding, adding beauty, charm, and visual interest to your outdoor space. By carefully considering plant selection and considering factors such as light requirements, soil conditions, climate, and growth habits, you can ensure that your flower bed thrives and flourishes.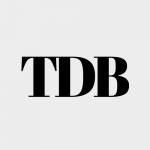 The Daily Buzz combines the pursuit of interesting and intriguing facts with the innate human desire to rank and list things. From stereotypical cat pictures to crazy facts about the universe, every thing is designed to help you kill time in the most efficient manner, all while giving you something to either laugh at or think about!