If the finance industry intrigues you, a career in finance is worth considering. The finance industry is booming with a diverse range of career options, even for beginners.
Financial services are multifaceted with several sub-categories. The primary key to an individual's success lies in discovering a career you are passionate about.
The role of finance is crucial to carrying out the development and growth of the economy. Jobs in the financial sector can be extremely lucrative, which explains the demand further.
Venturing into the world of finance though is not easy, however, promises several opportunities for the future.
Enrolling in an executive finance online course might help you benefit from several opportunities.
A few career options, as stated below are lucrative and are a must for you to explore if you are considering the finance industry.
1. Investment Banking:
Investment banking is recognised mainly as a prestigious career option in the finance industry, especially from the perspective of salary. Hence, this is one of the most popular careers in the finance field.
Investment bankers facilitate brokering transactions for several large institutional clients for debt securities or equities. This includes Mergers & Acquisitions (M&As), corporate restructuring, and so on.
Moreover, it is one of the most preferred choices in finance, promising bonuses and good pay packages.
However, it is an intensely competitive field that requires a blend of negotiation skills, financial expertise, and a high level of confidence.
In this position, you will be working on financial remodelling of diverse business operations, enjoying challenges, and distinguishing trends in numbers and data in order to make calculated decisions.
Be prepared to embrace long hours, as the job of an investment banker demands it.
If you wish to seize the opportunity of being an investment banker, focus on networking. Big banks hire associates from business institutes as interns before hiring them as full-time employees.
Enrolling in an executive finance online course can help you to become learned finance experts of the future.
2. Public Accounting:
Accounting is an extensive field of practice and study comprising several financial services. It broadly involves recording and maintaining money flow for a private company or a public entity.
Public accountants also give suggestions while delivering reports to eliminate expenses and boost revenue and financial health.
Public accountants help business organisations to place their finances in order and comply with investments, while making projections to attain long term goals.
They help in tax consulting, auditing and attestation, business advisory, and government partners.
Graduates pursuing Commerce and Business Administration can consider CPA qualification to become a licensed accountants.
When you apply for coveted job positions, higher education can assist in differentiating you from others. Enroll in an executive finance course to learn the essentials of public accounting.
3. Venture Capital:
Venture capital firms offer cash to emerging companies and rapidly developing industries, including green technology, tech, and biotech.
While the target companies fail, the venture capitalists prosper by acquiring the financial stake at initial development stages and producing massive return on investments.
In addition, employees of these firms are adept at evolving new ideas and technologies.
Venture capitalists spend their time raising funds, acquiring start-ups to invest in, negotiating deals, and propagating them to grow.
The job can be divided into six different areas: sourcing, deal execution, networking and brand building, fundraising and LP relations, etc.
Most venture capitalists spend most of their time on deal execution and sourcing. On the other hand, senior VCs prioritize portfolio company support. Several online finance courses are available for today's finance enthusiasts.
4. Portfolio Management:
Portfolio management is an amalgamation of science and commerce. If you are someone who favours both subjects, portfolio management might be a promising option to consider.
A portfolio offers an overview of the status of investments of a company or a client. A career in this field lets you make constructive decisions about the investment policies of an organisation.
Managing a company's portfolio explores the strengths, weaknesses, opportunities, and threats in domestic and international markets across several areas.
This is aimed at maximising profits at negotiated risk. Start a career in portfolio management with a bachelor's degree. Education in high-level Statistics and Mathematics are recommended.
A degree in Oxford Executive Programme is also a must in pursuing the job role of portfolio manager.
5. Quantitative Analyst:
While a few economic analytic positions demand writing or public speaking, quantitative analysts work behind the scenes.
Quantitative analysts create mathematical models, helping companies or organisations identify investment opportunities.
A career in the field demands a Ph.D. or Masters in a quantitative field such as statistics, finance, maths, and economics, boasting strong computer skills.
One must also have an advanced degree in computational finance and financial engineering. The profession is recognised around the world, especially in the trading world.
This is where they create algorithms to search for the most profitable trading opportunities. Enrol in finance short courses online to become a certified quantitative analyst of tomorrow.
6. Compliance and Internal Control:
Compliance services engage administrative officials and managers to ensure all activities comply with ethical practices, applicable laws, and standards.
Hence, financial compliance personnel are essential to facilitate efficient business performance and can be employed in various environments to look at gifts, contracts, and grants.
Professionals looking after financial compliance departments and experts must protect investors while maintaining transparency. In addition, the job functions reduce system risk and financial fraud.
As a result, most accounting and law graduates opt for careers in financial compliance services. Acquiring an advanced finance program can help you bag attractive placements and internships.
7. Financial Planning:
Are you a perfectionist who knows how to plan your finances like a pro? Then, a career in financing planning might be ideal for helping companies and individuals formulate strategies while ensuring the future and facilitating stable financial stability.
As a financial planner, you will be responsible for reviewing the financial plans of a customer while creating appropriate methods of investing and saving catering to business needs.
The plans involve various financial duties and responsibilities such as wealth preservation, investment growth, and tax planning. Most planners usually work in private firms or comprehensive organisations.
A bachelor's degree in finance, commerce, economics, or business administration is a minimum requirement for the job role.
However, a certified executive program in finance is quintessential to building a career in financial planning.
Distinct financial positions require varying abilities and choosing the one that aligns with your goals and aspirations is for you to decide.
Financial careers involve a high level of stress and stiff competition among applicants in the field. Enrol in an executive finance online course to be a certified finance expert of tomorrow.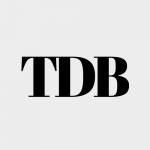 The Daily Buzz combines the pursuit of interesting and intriguing facts with the innate human desire to rank and list things. From stereotypical cat pictures to crazy facts about the universe, every thing is designed to help you kill time in the most efficient manner, all while giving you something to either laugh at or think about!