Unless you're guaranteed to come upon a great deal of wealth in the future, before you retire, it's essential that you save for retirement.
When you do, you not only set yourself up for an enjoyable life in your older years, you also give yourself peace of mind.
Anxiety about whether you'll have enough money to retire can be debilitating. That's the harsh, but true, reality. Knowing you have enough money to retire is the only way to quell that anxiety. Instead of dreading the future, you'll look forward to it.
Depressions happen, the financial forecast is never certain, and inflation is unstoppable. But there are ways to save your money to maximize your chances of living a financially stable life after retirement. Here are 2.
1. Determine How Much You Should Save
It helps to know how much money you'll need to save for retirement, so you need to take a realistic look at your finances and how much your retirement will cost.
Taking a realistic look at your finances means figuring out how much money you'll actually be able to save without making major sacrifices that will lower the quality of your life.
This includes taking into consideration possible emergencies. You'll need to figure out, for instance, how much you'll be able to save if you get sick and cannot work for a while, if you lose your job, if your spouse loses their job, or if any other financial crisis befalls you.
Figuring out how much your retirement will cost means figuring out roughly how many years you hope to enjoy after retiring as well as where you wish to retire.
For instance, Canadians hoping to spend their life after retirement at retirement communities that offer independent senior living in Ottawa will need to save differently than people who plan to live out their older years in the homes of their relatives.
Another part of determining how much money your retirement will cost is calculating how much you'll spend each year.
People tend to believe they'll spend around 70% to 80% of what they spend now, but to have enough savings for retirement, it's better to assume you'll spend about the same as you do now.
You'll also need to consider inflation. The cost of living increases every year, including the cost of healthcare, and people are living longer and longer.
Saving up for a world that's more expensive than today's is key to a good life after retirement.
2. Build a Financial Portfolio
When you put your money away in a traditional savings account, it may not keep pace with inflation, meaning the value of your money in the future will be less than the value of your money now.
Another way to save money for retirement is to build a promising financial portfolio. If you invest wisely, your wealth will outpace inflation, meaning the value of your money in the future will exceed the value of your money now. Ideally, you'll want to put some of your money into a traditional savings account and invest some of your money in assets.
Investing isn't a science, however, and it's impossible to invest without taking risks. Some assets tend to be less risky than others, such as safe-haven assets, but investing in any asset is risky.
When building your financial portfolio, then, you need to assess not only your investment goals but also your risk tolerance—that is, how much you're willing to possibly lose to get where you want to be.
The ideal financial portfolio maximizes potential gains and minimizes potential losses.
There's a common misconception that financial portfolios, like mansions, are reserved for the wealthy, not for the average Joe when the reality is that virtually anyone with a bit of extra cash can invest.
The Bottom Line
If you figure out how much you should save and build a promising financial portfolio for life after retirement, you may set yourself up for an excellent future.
The sooner you get started, the better. Even if you can only put aside $100 per month at this point in your life, do so. Your older, retired self will thank you.
How can you start putting that money aside? Simple: cultivate healthy financial habits and become more financially literate. The smarter you are with your money, the better off you'll be in your older years.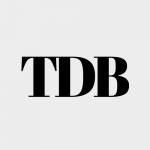 The Daily Buzz combines the pursuit of interesting and intriguing facts with the innate human desire to rank and list things. From stereotypical cat pictures to crazy facts about the universe, every thing is designed to help you kill time in the most efficient manner, all while giving you something to either laugh at or think about!