Selecting the ideal engagement ring is like finding a treasure that reflects your love story. Just like how you have your special way of showing you care, engagement rings have secret meanings too!
They're not just pretty jewelry – they're symbols of your promise to be together forever. So, picking the perfect ring isn't just about how it looks but also about the feelings it holds.
When you're getting ready to propose to your special someone, here are some important things to consider when picking the perfect engagement ring.
1. Set a Budget
Like any adventure, you need a budget to ensure you have enough resources for the journey. Similarly, when it comes to getting an engagement ring, setting a budget means deciding how much money you're spending on the ring. This budget helps you narrow down your choices and find a ring that not only sparkles but also fits well within what you can afford.
2. Know Your Partner's Style
Think of your partner's style as their unique way of expressing themselves through what they wear. For example, do they enjoy wearing simple and elegant things, or do they like to stand out with something more extravagant and distinctive?
Just like everyone has their favorite type of clothing, they also have preferences for jewelry. Paying attention to what kind of jewelry your partner likes to wear can give you hints about the style of engagement ring they might love.
3. Choose the Right Gemstone
Imagine gemstones as colorful, sparkling puzzle pieces, each with its own story and meaning. For example, diamonds are the most famous gemstone for engagement rings, but you can also choose other stunning gemstones like sapphires, rubies, or emeralds.
On the other hand, sapphire engagement rings are mesmerizing blue gemstones that symbolize loyalty, wisdom, and nobility. Just like the deep blue ocean, sapphires evoke a sense of calmness and tranquility.
4. Select a Setting
Think of the setting as the frame that encases the gemstone's beauty. Different ways to set the gemstone on the ring create a unique look. You can choose a single stone in the middle or a larger one surrounded by smaller stones. The setting adds character and charm to the ring, similar to the perfect frame for a beautiful painting.
5. Consider Band Style
Bands come in all sorts of designs and widths. They're comfortable, stylish part of the ring that wraps around your finger like a warm hug. Some people like slim and delicate bands, while others prefer wider ones with intricate patterns. In other words, choosing the band style is like choosing the coziest outfit you'll wear daily.
6. Engravings for Personalization
Engraving a ring can be seen as placing a personal, private message within the ring that only the two of you will understand. In this way, a personalized touch makes the band yours. Similarly, adding an engraving is like hiding a secret treasure inside the ring. To this end, you may engrave a date, a name, or a sentimental phrase to help you remember your love story.
7. Ask for Assistance
Consider seeking help as conferring with a group of people rooting for your success. Your partner's friends and relatives may be quite familiar with them and have valuable information about the kind of engagement rings they would like. It's as if you have a team of helpful aides as you search for the ideal ring.
Planning the Surprise
When you're ready to propose, it's important to think about how and when to do it in a way that makes the moment even more special. Listed below are some factors to consider:
Choose a Special Time
Think about times that are important to both of you. Like the anniversary of a meeting or other meaningful dates, you've shared. Proposing on a day that already holds significance can make the moment even more memorable.
Find Privacy
Plan to propose a place where it's just the two of you. This could be a quiet park, a cozy corner in your favorite restaurant, or a spot with personal memories. Having privacy allows you both to experience the moment without distractions fully.
Get Advice
It's acceptable to consult close friends or family members since you're confused about the ring or how to propose. This is because they may offer useful advice. In addition, they could provide advice and encouragement to make the proposal even more unique.
Avoid Spoilers
Be careful not to reveal your plans to keep the surprise intact accidentally. Ensure they understand the importance of keeping it a secret until the big moment arrives, especially if you're working with others to organize the proposal.
Start Shopping for Your Engagement Ring Today
Choosing an engagement ring is like crafting a story that reflects your love and commitment. Each step you take adds a special ingredient to the tale, making it a story you'll cherish forever. So, be sure to use the suggestions given above as a reference when you shop for engagement rings today.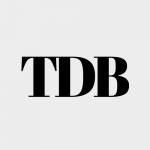 The Daily Buzz combines the pursuit of interesting and intriguing facts with the innate human desire to rank and list things. From stereotypical cat pictures to crazy facts about the universe, every thing is designed to help you kill time in the most efficient manner, all while giving you something to either laugh at or think about!