When you dress for Halloween, imagination is the limit. You can wear anything, any costume ranging from a vampire to a ghost a mermaid a movie character, anything!
And you can feel the change happen inside yourself the minute you slip on a costume. Think about the costume you wore for Halloween once. Did it make you act a little…differently?
I bet it somehow changed the way you moved the whole time. Maybe you were a little saucier, or outgoing, or confident. Did you notice? Your clothes changed you.
This is called enclothed cognition.
Enclothed cognition is the systematic influence that clothes have on a person's psychological process. In layman's terms, it means how you dress changes the way you perceive everything. But the way we dress doesn't just affect the way other people see us, it also affects the way we think of ourselves.
Have you ever heard of the phrase "dress for the job you want?" It isn't just a phrase, science actually backs it up!
The Journal of Experimental Social Psychology conducted an experiment, in which the people who participated made 50% less mistakes while wearing a lab coat on an attention-demanding task.
Now, how much time do you spend thinking about the way you dress? Some people do it for hours per week, while some prefer to do the absolute minimum it takes to look presentable.
You might think that it's a waste of time to spend too much time thinking about and working on your appearance. But there are lots of benefits to putting a bit more effort into being fashionable and stylish.
As mentioned above, it can change how you feel about yourself and improve your life, even helping you to boost your career. If  budget is a big issue for you, then I highly recommend you to check out some of the best wholesale liquidation stores for the best and cheapest branded stuff.
Here we present 5 points of how being fashionable can change your life.
1. Feel More Confident.
Spending time on how you look and dress can be a great way to help you feel more confident. You might think that giving too much time into how you look will have the opposite effect. But that's only if you think in a negative way, taking a positive approach to style and fashion will definitely boost your confidence.
You can focus on what you like and what you think makes you look good, as well as feel good. Dressing up to look good can help you to feel better on the inside too.
Whether you're putting on a powerful suit for a business meeting or choosing some bright colours for a dreary day, it can perk you up and give you the confidence you need.
2. Discover and Care More About Yourself.
Thinking more about your personal style is a great way to discover more about your personality and who you are. The way you present and express yourself through your style can tell people, including you, about who you are. Exploring fashion and trying out some different looks, can help you to find out who you are and how you feel most comfortable and confident.
Not just that, considering how you look more can also lead to you caring more about yourself too. Paying a bit more attention to yourself can help you feel that you deserve to spend time on your appearance. As well as boosting your confidence, it can also help to raise your self-esteem.
3. Stand Out More
Not everyone wants to stand out. But there might be days when you want to be more noticeable, both in your private and work life.
People in certain professions might want to stand out more because they're competing against a lot of other people with individual styles. If you don't want to just be another person standing in the crowd then changing the way you dress could help you.
4. Change Your Image at Work.
The professional spectrum is one of the areas where the way you dress can make a huge difference. How you choose to style yourself at work can affect how you feel when you're working, as well as how people regard you in a professional capacity. And even if you have to follow a dress code, you can make choices within it.
Consider how your choices for your work attire could make you appear and what others might perceive of you. Some outfits might look sterner and make you feel more in control. Others might have a touch of fun about them, so you come across as friendly and approachable. A bit extra thought into your outfits for work can help to provide you with a professional edge.
5. Become a More Ethically Conscious Person.
Being interested in fashion can make you start researching more about the clothes you buy.
This causes you to think more about where your clothes come from and who makes them. It can prompt you to try and be a more ethical consumer and live a more sustainable lifestyle.
You look for companies which use more ethical labour than others or perhaps one which uses environment friendly materials. Or you might start to buy second-hand clothes.
Conclusion:
While occasions like Halloween are a great excuse to be a different personality for a night, we actually have an opportunity to do that every day.
When we are dressing up in the morning we are choosing how to present ourselves to the world.  It's how we say "This is who I am." And thanks to science we now know we're also influencing our minds. Look for fashion influencers on Instagram to have a better and wider view of fashionable clothings.
So why not influence it in the best way possible?
Wear fashionable clothes which make you feel good and see the change yourself. Try different looks, experiment with your style, find your unique fashion and hence make life a bit more easier for yourself.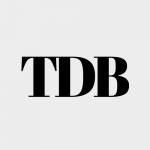 The Daily Buzz combines the pursuit of interesting and intriguing facts with the innate human desire to rank and list things. From stereotypical cat pictures to crazy facts about the universe, every thing is designed to help you kill time in the most efficient manner, all while giving you something to either laugh at or think about!