The coronavirus pandemic has taken the world by storm, and while we're slowly but surely turning back to a sense of normality, a sense of familiarity among the world and the economy – plenty of things have changed, and will continue to change in our daily lives.
Because of the pandemic, people are now changing their lifestyles to exert more time and effort in maintaining their safety and taking care of their health.
Many European countries are getting back on their feet, and the UK included. Although this is a step in the right direction for countries across the world, there is no doubt that many businesses have suffered severely since lockdowns and restrictions were put in place.
The travel industry, and the hospitality industry have been impacted the most, but as more people start venturing outside, a slow recovery is expected.
Businesses operating under the travel industry are now investing in new equipment, such as Thermal Imaging Cameras, to welcome tourists and ensure that their health isn't compromised during the process.
Social distancing is a given, and strict rules within buildings and commercial properties will apply but what about the hotspots such as public bathrooms, restaurants, bars?
These hotspots are at higher risk of contamination due to the amount of hight traffic it receives from individuals.
Unlike the facilities you have at home, public washrooms found in restaurants and bars are used by different people with different lifestyles. If you're fond of using public washrooms when you're out and about, it's vital that you stay keen on the cleanliness of the space and the things you're holding.
For bars and restaurants for example, physical touching of glasses, tables, the bar itself and other items is a given – so it means temperature checks, social distancing between tables, face masks and digital ordering to reduce the risk of contracting the virus.
Should We Avoid Public Washrooms?
Public washrooms were still hotspot to contract germs, bacteria, and potential viruses. Evidently with the outbreak of the coronavirus, public washrooms were closed to reduce further contamination by the things we touch.
With the re-opening of them, many people are cautious and anxious about using them, because of the risks they pose. With shared airspaces, we breathe in the air that could in fact put us at risk of some airborne diseases such as the flu.
In hindsight, public washrooms have always been a place where people should be extremely careful because it's a demanding environment and it is used by many different people each day.
We would recommend avoiding public washrooms as we ease out of the pandemic, but if they are required, make sure you take extra precautions and you maintain high standards of hand hygiene or at the very least, ensure the washroom you're using is a green washroom and features the latest in hygiene technology e.g. includes automatic soap dispensers, automatic tap sensors).
Although restrictions in different industries have been lifted, this shouldn't become a reason why you'll be complacent in using public washrooms and other public areas. Since the coronavirus is still prevalent, being careless whenever you're going to public areas may become the reason why you'll catch the deadly virus.
Can We Contract Covid19 By Using Public Washrooms?
There is not a definite answer to this question, as covid19 is a new disease which means researchers and scientists are still studying it.
There isn't enough research that has been carried out in regard to coming into contact with it or contracting covid19 in public and shared washrooms.
What we do know of the virus, with the research we have conducted so far, is that contact with contaminated surfaces isn't believed to the primary source of transmission.
Furthermore, it is important to note that research is still being carried out by scientists all across the globe so we need to be extra careful with restrictions until research has been confirmed.
Although there's no study that confirms whether or not coronavirus can be contacted through public surfaces, yet, you should still be careful when using these areas. Since you never know who used these areas before you, it pays to be careful all the time.
Below are some tips to stay safe in public washrooms and restrooms.
Tips to Stay Safe in Public Washrooms
Taking extra precautions when you're out in public is incredibly important. While many shops, restaurants and bars have re-opened in the UK, this doesn't mean we are safe from the virus.
Always adhere to social distancing, even when it is not specifically advised – this means standing 2 metres, which is essentially 3 steps, away from other people.
Don't touch your eyes, nose or mouth if your hands are NOT clean, this is why face coverings must be worn in public places.
We have listed a few other helpful tips below when you're in a public washroom, but you can also apply some to public spaces too.
If you're unsure on any restrictions or rules, please visit the GOV website for more coronavirus information. Please also remember to look after your health and wellbeing, physically and mentally during this time. You can check out this article on mental health during COVID19.
Always carry your own hand sanitiser to use before and after using the washroom.Regardless if you're only going to use the public washrooms to freshen up or look at yourself in the mirror, never go out without using a hand sanitizer.
Do not go to the bathroom directly after someone else, use a different cubicle if possible or wait 1 – 2 minutes before using one someone has already used. Even though this requires you to wait for several more minutes before you can use the cubicle, if this means keeping your health and safety, you should be more than willing to wait.
Choose larger public washrooms because these are more spacious and therefore have more air circulation. A room with better air circulation can lessen your risks of contacting the coronavirus. This is because germs and bacteria are filtered out of the space.
As you should at home, close the toilet lid after flushing as it will reduce toilet flume
Use soap and water to wash your hands for at least 30 seconds. If the washroom has automatic dispensers and taps, use those rather than physically touch items. The lesser contact you'll make with the items inside the washroom, the better.
If available, wear gloves and a face mask. This is one of the most basic safety protocols followed in countries today, and it should still be followed when you're using public washrooms.
Make sure to maintain social distancing measures in the washroom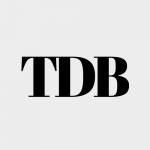 The Daily Buzz combines the pursuit of interesting and intriguing facts with the innate human desire to rank and list things. From stereotypical cat pictures to crazy facts about the universe, every thing is designed to help you kill time in the most efficient manner, all while giving you something to either laugh at or think about!