The proliferation of cyber threats poses a constant challenge to organizations and individuals alike. With threat actors lurking in the shadows, ready to exploit vulnerabilities and wreak havoc on our digital lives, it has become imperative to strengthen our defenses.
That's where domain monitoring steps in as a vital tool in the battle against cybercrime. By unmasking hidden threats and providing proactive insights, domain monitoring empowers us to safeguard our digital assets effectively.
In this blog post, we delve into the world of cyber threats, unveiling the importance of domain monitoring and how it can bolster your security posture. Follow, us as we explore the intricacies of cyber defense and arm ourselves with the knowledge needed to protect our online presence.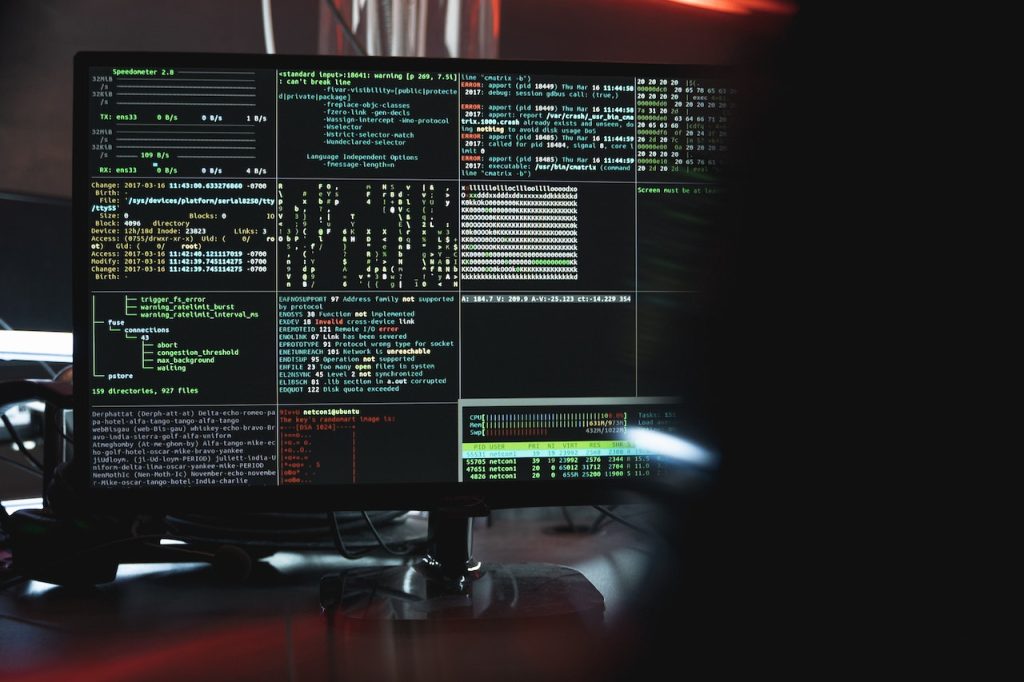 Understanding Cyber Threats
In the vast realm of cyberspace, a multitude of threats lurks, waiting to exploit vulnerabilities and compromise our digital security.
To effectively defend ourselves, it is crucial to delve into the world of cyber threats, comprehend their various forms, and familiarize ourselves with the common techniques employed by hackers.
By gaining a deeper understanding of these threats, we can equip ourselves with the knowledge needed to implement robust defensive measures.
Different Types of Cyber Threats
Malware: Malicious software, such as viruses, worms, trojans, and ransomware, is designed to infiltrate systems, steal information, or cause disruption.
Phishing: Deceptive tactics that trick individuals into revealing sensitive information, such as passwords or credit card details, through fraudulent emails, websites, or messages.
Social Engineering: Manipulative techniques that exploit human psychology to deceive individuals into divulging confidential information or granting unauthorized access.
Denial-of-Service (DoS) Attacks: Overwhelming a system or network with a flood of requests, rendering it inaccessible to legitimate users.
Advanced Persistent Threats (APTs): Sophisticated, targeted attacks conducted by skilled adversaries, often state-sponsored, with the intention of gaining prolonged access to sensitive information.
Common Techniques Employed by Hackers
Exploiting Vulnerabilities: Identifying weaknesses in software, applications, or systems and leveraging them to gain unauthorized access or perform malicious actions.
Password Attacks: Brute-forcing, guessing, or stealing passwords to gain unauthorized access to accounts or systems.
Man-in-the-Middle (MitM) Attacks: Intercepting communication between two parties to eavesdrop, alter, or manipulate data.
SQL Injection: Inserting malicious SQL statements into input fields to manipulate databases and gain unauthorized access.
The Role of Domain Monitoring
In the relentless battle against cyber threats, domain monitoring emerges as a crucial ally, providing proactive defense mechanisms to safeguard our digital assets. But what exactly is domain monitoring, and how does it work?
What Is Domain Monitoring?
Domain monitoring refers to the continuous surveillance and tracking of domain names associated with your organization or brand. It involves monitoring domain registrations, DNS records, and other relevant data to detect any suspicious or unauthorized activity.
By keeping a vigilant eye on the digital landscape, domain monitoring enables organizations to identify potential threats and take prompt action to mitigate risks.
How Domain Monitoring Works
Domain monitoring operates on the principle of early threat detection and timely response. Here's a breakdown of the key components and processes involved:
Tracking Domain Registrations
Different monitoring tools monitor new domain registrations that include keywords related to your organization. For example, there are tools like trademark watch software by Red Points that are able to identify domains that use your trademark as a domain name. This helps identify potential cases of cybersquatting, where malicious actors register domains resembling your brand to deceive users or engage in fraudulent activities.
Monitoring DNS Changes
Domain monitoring keeps an eye on changes to the Domain Name System (DNS) records associated with your domains. Any unauthorized modifications, such as altered IP addresses or added subdomains, can signal potential cyber threats or compromises.
Detecting Phishing Attempts
Domain monitoring helps uncover phishing attempts that leverage similar domain names, known as typosquatting. By monitoring variations of your domain, including misspellings or minor alterations, domain monitoring can alert you to potential phishing campaigns targeting your brand or customers.
Monitoring Blacklists
Domain monitoring tools monitor blacklists and reputation databases to check if any of your domains or IP addresses have been flagged as malicious or involved in suspicious activities. This enables you to take corrective actions and protect your online reputation.
Domain monitoring leverages sophisticated algorithms and data analysis techniques to provide real-time insights into potential threats, allowing organizations to proactively defend against cyberattacks.
Implementing Domain Monitoring
To effectively strengthen your defenses against cyber threats, implementing domain monitoring is a crucial step. It involves carefully selecting the right domain monitoring solution, setting up monitoring parameters, and seamlessly integrating domain monitoring into your broader security strategy.
Choosing the Right Domain Monitoring Solution
Selecting a reliable and comprehensive domain monitoring solution is paramount to ensuring effective threat detection and response. Consider the following factors when choosing a domain monitoring tool:
Coverage and Scope: Ensure that the tool covers a wide range of top-level domains (TLDs) and provides comprehensive monitoring across various domain registrars.
Real-Time Alerts: Look for a solution that offers real-time alerts and notifications when suspicious domain registrations or modifications are detected. This enables you to take immediate action and mitigate potential risks promptly.
Reputation Analysis: Choose a domain monitoring tool that includes reputation analysis features, allowing you to monitor blacklists and reputation databases for any negative associations with your domains or IP addresses.
Setting Up Monitoring Parameters
Once you've selected a domain monitoring solution, it's essential to define the monitoring parameters tailored to your organization's specific needs.
Brand-related Keywords: Identify keywords and variations relevant to your brand or trademarks that should be monitored. This includes your company name, product names, industry-specific terms, and common misspellings.
Geographical Considerations: Determine the geographic regions where you primarily operate or have a customer base. Focus domain monitoring efforts on those regions to effectively detect potential threats.
Monitoring Frequency: Define how frequently you want the domain monitoring tool to scan for new domain registrations or changes. Regular monitoring ensures timely threat detection and response.
Integrating Domain Monitoring Into Your Security Strategy
Domain monitoring should not exist in isolation but rather be integrated into your broader security strategy.
Collaboration With Threat Intelligence: Establish a connection between your domain monitoring tool and threat intelligence platforms to enhance the detection of potential threats. This integration allows you to leverage a wider range of data sources for comprehensive threat analysis.
Incident Response Planning: Develop an incident response plan that incorporates domain monitoring alerts and defines clear procedures for handling potential threats. This ensures swift and coordinated actions in case of a cyber incident.
Continuous Evaluation and Optimization: Regularly assess the effectiveness of your domain monitoring efforts and refine your monitoring parameters as the threat landscape evolves. Stay updated with emerging threat trends and adjust your strategy accordingly.
By carefully implementing domain monitoring, selecting the right tool, defining monitoring parameters, and integrating it into your security strategy, you can fortify your defenses and proactively combat cyber threats.
Conclusion
Domain monitoring is a vital component of a comprehensive cybersecurity strategy. By actively tracking and analyzing your organization's online presence, you can stay one step ahead of cyber threats and safeguard your valuable assets.
The ability to unmask potential risks and identify malicious activities early on empowers you to take proactive measures to strengthen your defenses and mitigate potential damages.
Leveraging domain monitoring tools and services helps you maintain constant vigilance over your digital footprint, ensuring that any vulnerabilities or threats are swiftly detected and addressed.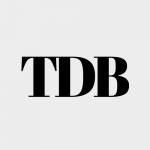 The Daily Buzz combines the pursuit of interesting and intriguing facts with the innate human desire to rank and list things. From stereotypical cat pictures to crazy facts about the universe, every thing is designed to help you kill time in the most efficient manner, all while giving you something to either laugh at or think about!