When it comes to skincare, every woman understands the importance of a daily routine. This ritual passed down through generations, is not just a cosmetic regimen; it's a declaration of self-love and care. EviDenS de Beauté, a brand with luxurious skincare products including Japanese cream and masks, recognizes and celebrates the significance of these rituals. In this article, we will explore the exquisite world of EviDenS de Beauté, its product offerings, and how it elevates the art of skincare. Also, the Technology used by the brand is discussed at the End. Let's move and explore!
EviDenS de Beauté: A Glimpse into Excellence
EviDenS de Beauté is not just a skincare brand; it's a commitment to helping women embrace their natural beauty. Founded by Charles-Edouard Barthes, this French brand has created a niche for itself by combining Japanese elegance and French sophistication. At the heart of EviDenS de Beauté lies a deep understanding of skincare rituals and a dedication to providing products that cater to various skincare needs.
The Skincare Ritual: A Time-Honored Tradition
Skincare rituals have been a part of women's lives for centuries. They go beyond mere vanity; they are a testament to self-care. EviDenS de Beauté understands the cultural significance of these rituals and has designed its products to enhance and elevate them.
Exploring the Product Range
EviDenS de Beauté offers a wide range of skincare products, each designed to cater to specific needs. From cleansers that gently remove impurities to serums enriched with precious ingredients, every product is a testament to quality and efficacy. Let's delve into some of their key product categories:
Cleansing Perfection: The foundation of any skincare routine is thorough cleansing. EviDenS de Beauté's cleansers are not just about removing makeup and dirt; they provide a refreshing and soothing experience that paves the way for the rest of the ritual.
Serums of Luxury: Serums are the secret to radiant skin, and EviDenS de Beauté has perfected the art of serum creation. Their serums are enriched with active ingredients that nourish and rejuvenate the skin, leaving it looking youthful and vibrant.
Moisturizing Magic: Hydration is the key to healthy skin, and EviDenS de Beauté's moisturizers are a testament to this philosophy. They lock in moisture, leaving the skin soft, supple, and radiant.
Specialized Treatments: EviDenS de Beauté also offers specialized treatments, such as masks and eye care products, designed to address specific skin concerns, such as fine lines, dark circles, and dullness.
Iconic Mask: EviDenS de Beauté's Iconic Mask is a skincare masterpiece that transcends ordinary beauty treatments.
The Benefits of EviDenS de Beauté Products
The benefits of EviDenS de Beauté products are multifaceted. Not only do they enhance the effectiveness of skincare rituals, but they also offer tangible results. Some of the notable benefits include:
Radiant Complexion: EviDenS de Beauté products help in achieving a radiant complexion by nourishing the skin from within. They promote an even skin tone and reduce the appearance of blemishes.
Youthful Glow: With their powerful anti-aging properties, EviDenS de Beauté products help in reducing the signs of aging, such as fine lines and wrinkles, leaving the skin looking youthful and rejuvenated.
Hydration and Nourishment: These products are formulated to provide deep hydration and nourishment to the skin, ensuring that it remains healthy and glowing.
Gentle on the Skin: EviDenS de Beauté products are known for their gentle formulations, making them suitable for all skin types, including sensitive skin.
The Technology Behind the Brand
EviDenS de Beauté's commitment to innovation is reflected in its use of cutting-edge technology. The brand's products incorporate advanced skincare technology that maximizes the benefits for users.
Final Remarks
In conclusion, EviDenS de Beauté stands as a testament to the timeless art of skincare rituals and the beauty that emerges from self-care. With a commitment to excellence, a wide range of products, and a dedication to innovation, this brand has earned its place in the hearts of women worldwide. Embrace the EviDenS de Beauté experience and unlock the radiant beauty that lies within you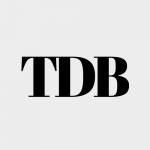 The Daily Buzz combines the pursuit of interesting and intriguing facts with the innate human desire to rank and list things. From stereotypical cat pictures to crazy facts about the universe, every thing is designed to help you kill time in the most efficient manner, all while giving you something to either laugh at or think about!