Promotional models – you've definitely seen them if you've been to any major tech industry events. The attractive boys and girls that catch your eye and make you want to know more.
It's like the girls at the race track around the supercars, except this time around tech of all shapes and sizes.
But when it comes to your tech business, you're probably wondering: are these models something you need? What exactly do they do, and why are they becoming such a ubiquitous presence?
Far from just being eye candy, these skilled professionals play a crucial role in representing tech companies and interacting with potential customers.
Unlike runway models, promotional models are as much about personality and communication skills as they are about looks, all with the missing of bringing your tech products to life while acting as a friendly, approachable face to your brand.
In an industry often seen as cold and technical, these charismatic promoters offer a vital human touch. They remind us that behind all the cutting-edge gadgets and software, real people are driving innovation. Promotional models help tech feel exciting and accessible rather than intimidating.
Let's explore why they could be precisely what you need to bring your venture to life at your next event.
What are Promotional Models?
So, what exactly do promotional models do?
Well, they're not just there to look pretty and pose – they play a much more important role than your average fashion runway model.
Promotional models are essentially walking, talking advertisements and brand ambassadors. Their job is to grab people's attention and get them curious and excited about the tech products they represent.
These models are chosen not just for their looks (although this is undoubtedly part of it) but for their ability to engage with audiences and bring tech to life.
Whether they're working a busy trade show floor or hosting a product launch, they use their charm and sociability to draw people in and spark conversations. They adeptly explain even the most complex tech in a way that feels friendly and accessible.
The key is that promotional models act as the human face of a brand. They remind attendees that real people are behind all these gadgets and apps – people who are passionate about connecting end users with great tech experiences.
So the next time you see models working a tech event, remember they're not just standing around looking pretty – they're working hard to shape perceptions and forge authentic human connections between brands and consumers.
The Advantages of Promotional Models in the Tech Industry
So why are tech companies increasingly relying on promotional models to represent them?
Turns out, they offer some major advantages that can be game-changers in this complex industry.
Simplifying Complexity: Let's face it – tech specs can easily turn into alphabet soup. But promotional models have a knack for taking even the most complex technologies and breaking them down in a way that clicks with audiences. Their friendly, conversational style makes the tech feel accessible rather than intimidating.
Boosting Brand Visibility: Promotional models are essentially beautiful walking billboards that do wonders for brand visibility. At a crowded convention hall, they instantly grab eyes and spark curiosity. They get your brand name circulating on people's lips. In other words, they memorably cut through the clutter.
Enhancing Customer Engagement: Promotional models aren't just pretty faces – they seriously boost customer engagement. Their natural sociability encourages attendees to ask questions, have real conversations, and make connections with the brand. They turn sterile tech demos into enjoyable human interactions.
Driving Sales: By crafting an approachable brand image and forging positive relationships with potential buyers, promotional models get people excited to try out new tech products.
Don't be fooled; promotional models go beyond aesthetics to offer a human touch that can break down barriers and transform how tech companies engage with consumers. 
Their blend of charisma and communication skills gives high-tech brands an accessible, friendly face that connects with audiences.
The Role and Impact of Promotional Models
Let's get real – slapping a tech demo in front of people isn't exactly the most exciting sell.
But you know what it is?
A charismatic, smiling face that makes you feel welcomed and heard who can also break down the complexities and get people genuinely jazzed about your product.
Take Apple, for example.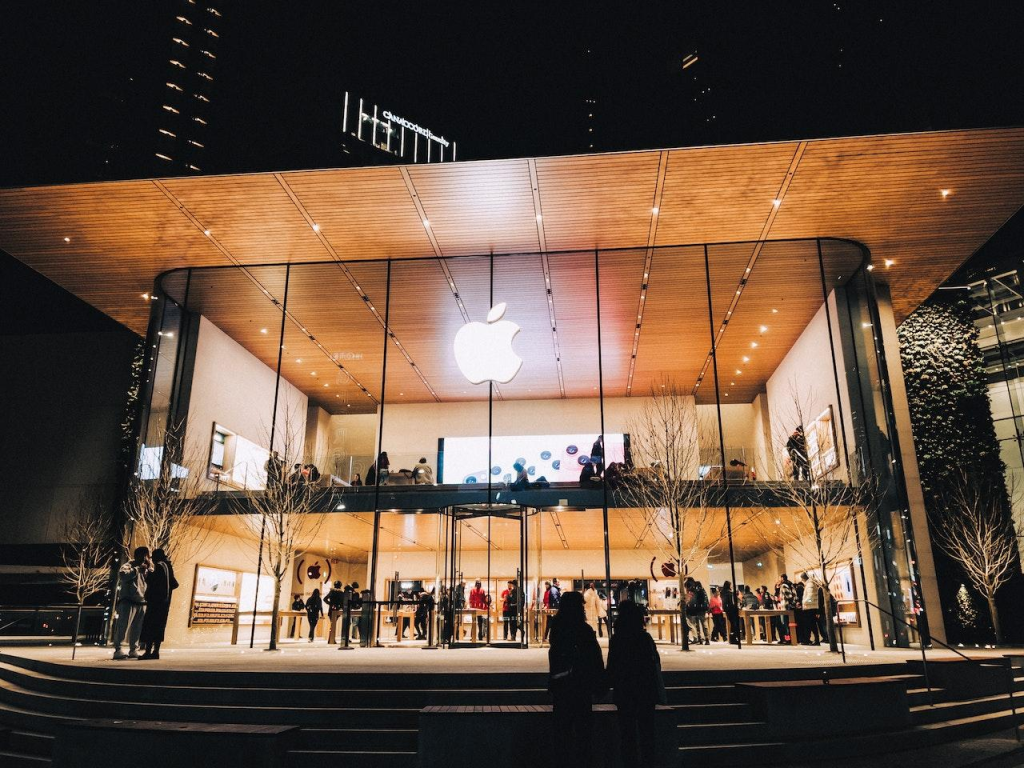 We've all seen their hype-worthy product launches – and you can bet those polished promotional models showing off the shiny new iPhones play a huge role in getting the crowds buzzing.
Their infectious energy and ability to explain tech specs in simple terms work magic.
Even the promo videos Apple puts out with the female narrator is a promotional model at work.
And think of all those gaming conventions where Sony's promotional models work their magic, bringing new games to life.
These savvy models get attendees pumped up and ready to whip out their wallets by showing everyone just how awesomely fun the new games are to play.
Even B2B tech brands like IBM lean on the power of promotional models to give their serious tech products a human flair.
IBM's models engage crowds at AI conferences with their approachable personalities and in-depth knowledge that breaks down intricate AI concepts.
The bottom line?
Promotional models are total game-changers in driving leads, attracting clients, boosting sales, and brand love in the tech world. Their winning mix of personality and tech smarts offers an unbeatable human touch that helps drive sales and ramp up interest in what you have to offer.
Oh, and don't just take our word for it. Statistics show that the use of promotional models can increase conversion rates 4X over. So, if you want four times the sales, this could be the avenue you've been looking for.
The Influence of Promo Models on Consumer Perception and Media Coverage
Promotional Models Don't Just Dazzle in Person – They Shape How Consumers and the Media Perceive a Brand, Which is Major.
Humanizing Tech Brands: Having polished, personable promo models represent your brand instantly makes it seem more accessible and down-to-earth. Their winning people skills take the edge off complex tech companies.
Sparking Product Interest: Boring tech demos make people snooze. But, engaging promo models create serious product buzz, even for complex gadgets. They get everyone hyped up and ready to buy!
Grabbing Media Attention: Let's be real – a robotic product launch won't end up on TechCrunch's homepage. But throw in charismatic promotional models, and now you've got yourself a headline-stealing event!
Promo models staff are nothing short of PR gold for shaping positive brand perception among consumers and media. Their prominence keeps a tech company looking hot, innovative, and customer-friendly for the long haul!
Finding the Right Promotional Models
Scoring that perfect promo model to showcase your tech magic is key.
Tech Smarts: Don't even think about hiring models who can't mind-meld with tech. You need them to actually understand your product inside-out and break it down for the people in a way that clicks.
Magnetic Personality: Looks aren't everything! Having a true charmer with a knock-'em-dead personality is crucial. They need to reel people in and get them feeling pumped about your product.
Professional Polish: Reliability is a must! Your models gotta ooze professionalism and responsibility, since they're your brand's ambassadors. We can't have them tarnishing your sparkling image!
Or, you know, just get in contact with Models In Tech, and we'll handle the entire process on your behalf.
Conclusion
Alright, we've covered a lot of ground on why promo models are total game-changers for putting humanity into tech marketing.
These amazing models finesse the fine art of blending charisma, tech know-how, and marketing magic.
Their superpower?
Making even the most complex products feel exciting and accessible for us regular folks.
Tech brands that tap into the human touch of promotional talent are unlocking the limitless potential for shining in the spotlight, winning over customers, and leveling up their success.
Ready to transform your marketing and make a real human connection?
It's time to grab life by the joysticks and embrace the future with Models in Tech! Our educated and experienced promo pros will help your brand smash through barriers to become the MVP.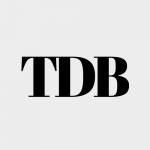 The Daily Buzz combines the pursuit of interesting and intriguing facts with the innate human desire to rank and list things. From stereotypical cat pictures to crazy facts about the universe, every thing is designed to help you kill time in the most efficient manner, all while giving you something to either laugh at or think about!