Solar energy is a type of renewable energy, which means it comes from a source that naturally replenishes—sunlight. This form of energy has emerged as one of the most significant innovations in the 21st century and a beacon of hope in the battle against climate change.
The primary tool for harnessing solar energy is solar panels. These panels are composed of several photovoltaic cells, which capture sunlight and transform it into usable electricity. This conversion is driven by the photovoltaic effect, a process where materials generate an electric current when they are exposed to light. This process does not involve the use of fossil fuels, which sets solar energy apart from conventional forms of energy generation, making it a cleaner and greener alternative.
The photovoltaic cells in solar panels are durable and can last 25-30 years or longer. This longevity offers a long-term, sustainable energy source that reduces dependency on non-renewable resources, providing a more sustainable way for homeowners and businesses to generate power.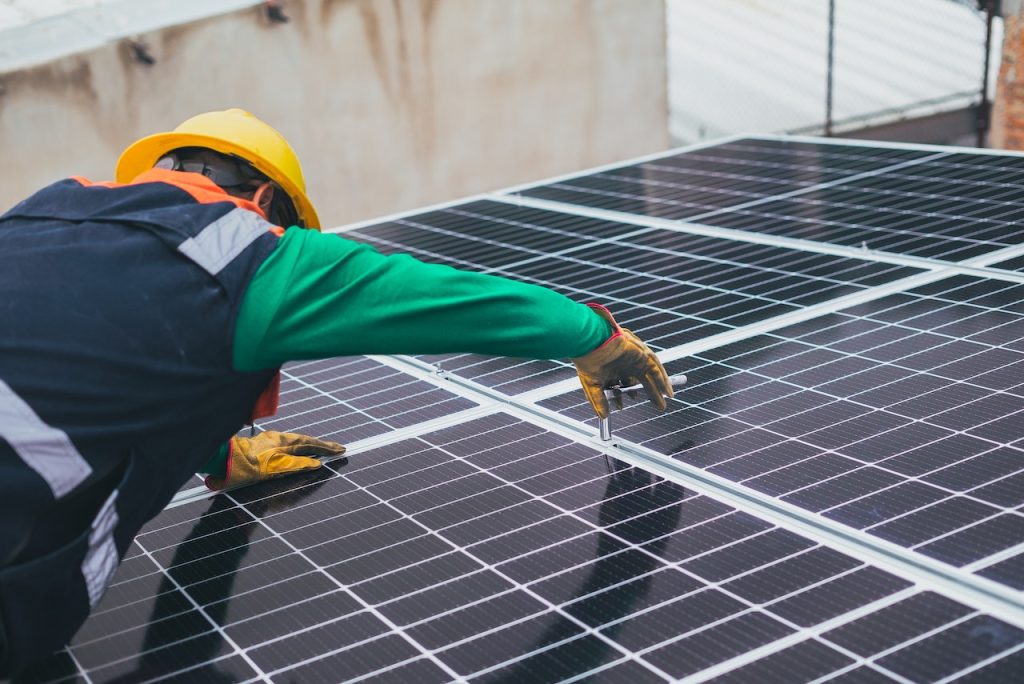 Economic Savings with Solar Energy
Switching to solar energy offers significant economic benefits. Once solar panels are installed, they start generating electricity immediately. This means less energy needs to be purchased from the utility company, leading to a noticeable reduction in monthly energy bills.
The initial installation cost of solar panels is an investment. However, the subsequent savings on energy bills over time usually offset this cost. It's also important to mention that the total cost to get solar panels on your home or business has been decreasing in recent years, making it an increasingly affordable option for many homeowners.
Furthermore, solar panels can increase the resale value of a property. As solar energy becomes more mainstream, properties with solar installations are becoming more desirable due to their potential for long-term energy cost savings.
Energy Independence through Solar Panels
Beyond economic savings, solar panels offer the benefit of energy independence. With solar panels, homeowners can generate their own electricity and become less reliant on the traditional energy grid. This independence reduces vulnerability to energy price increases and power outages.
For further flexibility, homeowners can choose to create a grid-off system, which means the house operates entirely on the power generated by the solar panels. For times when the panels generate more power than the house consumes, such as during peak sun hours, the surplus energy can be stored in batteries for use during times of low solar generation.
In addition, many regions offer net metering programs. These programs allow homeowners to feed excess solar energy back into the electricity grid in return for a credit on their energy bill. This not only helps offset the costs of solar panel installation even further but also ensures that no excess energy goes to waste.
The Environmental Impact of Solar Energy
Solar panels are at the forefront of green energy solutions, directly addressing the urgent need to reduce our reliance on fossil fuels. The use of solar panels leads to a significant reduction in a property's carbon footprint, which is the total amount of greenhouse gasses produced to directly and indirectly support human activities.
Unlike conventional sources of power like coal and natural gas, solar energy does not emit harmful gasses into the atmosphere. Instead, solar panels harness the energy of the sun, a renewable and non-polluting source. By reducing greenhouse gas emissions, solar energy plays a crucial role in mitigating the effects of climate change.
This environmental benefit aligns perfectly with a growing societal shift towards sustainable and environmentally friendly practices. More than ever, individuals and businesses are recognizing their roles in environmental preservation and are making efforts to minimize their impact on the planet.
Low Maintenance and High Durability
Solar panels have the distinct advantage of requiring relatively low maintenance, making them an attractive option for many homeowners and businesses. Once installed, they can continue to operate efficiently with minimal intervention.
General maintenance includes occasional cleaning to remove any accumulated dust or debris and a periodic check by a professional to ensure the system is functioning optimally. Even in harsh weather conditions, solar panels demonstrate impressive durability. Many are designed to withstand high winds, hail, and heavy snow loads.
This combination of low maintenance and high durability ensures that solar panels can provide a reliable, long-term source of electricity, adding to their appeal as a sustainable energy solution.
Battery Storage Technology
Fantastic news in the field of solar energy is the advent of battery storage technology. This technology allows excess solar power generated during peak sun hours to be stored for later use.
During the day, especially in the peak hours when the sun is shining brightest, solar panels often generate more electricity than a home or business can use. Battery storage technology captures this excess energy rather than letting it go to waste.
Then, during periods of low solar generation, such as during the night or on overcast days, the stored energy can be used. This ensures a consistent supply of solar power and further enhances the practicality and efficiency of solar energy systems.
Government Support for Solar Energy
A significant factor encouraging the adoption of solar energy is the support provided by many government bodies through tax credits, rebates, and incentive programs. These measures are designed to make solar energy installations more affordable and accessible, pushing the shift towards more sustainable sources of energy.
In the United States, the federal government offers the Solar Investment Tax Credit (ITC). This program provides a tax credit for solar systems installed on residential and commercial properties. The ITC has been a major driver of solar energy adoption, making solar installations more affordable for a wide range of consumers.
In addition to federal incentives, many states have their own programs designed to encourage solar energy use. For example, there are specific solar rebates & incentives in Missouri designed to promote the adoption of solar energy.
The Missouri Property Tax Exemption for Renewable Energy Systems ensures that any increase in a home's value due to solar panels is not included in property tax assessments. These programs make solar panels a more financially viable option for homeowners.
Other regions also offer specific incentives. California, for instance, has the California Solar Initiative, while New York has the NY-Sun Initiative. These initiatives offer financial incentives for solar installations and strive to make solar power more affordable and accessible.
It's important to check your local and state government websites for up-to-date information about available solar incentives. These programs can make a significant difference in the cost of installing and maintaining a solar system.
Government support, at both the federal and state level, is making solar energy an increasingly viable and attractive option for many homeowners and businesses. By taking advantage of these incentives, more people are able to contribute to the shift towards a more sustainable and environmentally friendly future.
Conclusion: Embracing a Solar-Powered Future
Solar panels offer an array of benefits that extend beyond energy generation. They represent a pathway towards a sustainable and environmentally conscious future. By adopting solar energy, homeowners can enjoy significant economic savings, enhance their property value, and secure energy independence. Businesses, too, can reduce their operational costs and contribute to their corporate social responsibility goals.
Moreover, the environmental impact of solar panels is transformative. They provide a means to reduce our carbon footprint, helping to mitigate the effects of climate change. This goes hand-in-hand with the worldwide shift towards more sustainable practices and the shared goal of preserving our planet for future generations.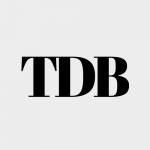 The Daily Buzz combines the pursuit of interesting and intriguing facts with the innate human desire to rank and list things. From stereotypical cat pictures to crazy facts about the universe, every thing is designed to help you kill time in the most efficient manner, all while giving you something to either laugh at or think about!