From Roombas to smart speakers, there's no shortage of gadgets designed to make our lives easier. Here are some of the best:
The Roomba
These days, it seems like there's a gadget for everything. But when it comes to making life easier, few gadgets can compare to the Roomba.
As anyone who has ever vacuumed knows, it can be a tedious and time-consuming task. The Roomba takes care of that for you, automatically cleaning your floors on a schedule that you set.
It's especially handy if you have pets, as it can help to keep hair and dander under control.
And because it's robotic, it can reach places that traditional vacuums can't, like under furniture and along baseboards.
Best of all, it's relatively affordable, making it a great option for anyone who is looking for a little help around the house.
A laptop
There are many gadgets that can make life easier, but one of the best is a laptop. Laptops are affordable, portable computers that can be used for work, school, or play.
They come in a variety of sizes and styles, so you can find one that fits your needs. Gaming laptops are a great option for those who want to enjoy the latest games without spending a fortune.
Some laptops even come with built-in features that make them more convenient to use, such as fingerprint scanners and backlit keyboards. Whether you need a laptop for work or play, there is sure to be an option that suits your needs.
A Smart Speaker
In today's fast-paced world, it's important to find ways to save time wherever possible. That's where a smart speaker like the Amazon Echo or Google Home can come in handy.
With voice control, you can play music, set alarms, and even order groceries without lifting a finger. You can also use your smart speaker to check the weather, get news updates, and control compatible smart devices in your home. In other words, a smart speaker can help you to manage your busy life with ease.
So if you're looking for a gadget that will make your life easier, a smart speaker is a great option to consider.
A Programmable Thermostat
As the weather starts to cool down, many of us begin to worry about our heating bills. One way to cut down on energy costs is to install a programmable thermostat.
Thermostats like the Nest can be programmed to automatically lower the temperature when you are away from home or asleep, and then raise it again when you need it.
This can help you save money on your energy bill, as you won't be paying to heat an empty house. In addition, many programmable thermostats can be controlled remotely, so you can always make sure that your home is comfortable, no matter where you are.
With the Nest, you can even set up alerts to let you know if the temperature in your home drops below a certain level.
Whether you're looking to save money or just make your life a little bit easier, a programmable thermostat is a great choice.
A Wireless Charging Pad
In a world where we are constantly tethered to our electronic devices, it's important to have a reliable and convenient way to keep them charged.
Wireless charging pads offer a great solution, as they allow you to charge your phone, tablet, and other devices without having to deal with tangled cords.
Not only are wireless charging pads extremely convenient, but they are also very efficient, as they can charge multiple devices at the same time.
And best of all, they are relatively inexpensive, making them a great option for anyone who is looking for ways to make their life easier.
A Water Filter Pitcher
Among the many gadgets designed to make our lives easier, the water filter pitcher is one of the most useful.
By filtering out impurities from tap water, it allows us to enjoy clean, fresh-tasting water without having to buy bottled water.
Not only is this more convenient than lugging around cases of water from the store, but it also saves money and reduces waste.
In addition, many water filter pitchers come with built-in reservoirs that hold enough water for several days, so you don't have to worry about running out of filtered water.
Whether you're looking for a simple way to reduce your carbon footprint or just want to save money on your next grocery bill, a water filter pitcher is a great choice.
A Food Processor
A food processor is a kitchen gadget that can chop, slice, and shred food with the touch of a button. It can be a big help when chopping vegetables or preparing meals.
With a food processor, you don't have to spend time chopping by hand. You can also use it to shred cheese or fruits and vegetables for salads.
It's a versatile gadget that can make your life easier in the kitchen.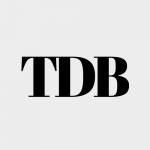 The Daily Buzz combines the pursuit of interesting and intriguing facts with the innate human desire to rank and list things. From stereotypical cat pictures to crazy facts about the universe, every thing is designed to help you kill time in the most efficient manner, all while giving you something to either laugh at or think about!