Image source: Forbes
Science has shown that having a healthy mindset is crucial for unleashing your best potential.
When you have a healthy mindset, your brain is in a state of optimal arousal, which allows you to think more actively, and see things in a better light.
In contrast, when you have an unhealthy mindset, your brain is in a state of distress, which limits your ability to think clearly.
If you're looking to improve your life, here are four bad habits that are worth fixing to develop a better mindset…
Bad Habit 1: Confusing Healthy Criticism With Unhealthy Criticism
As adults, we all understand the difference between constructive criticism and unhealthy criticism. Yet many of us still do it to ourselves. Perhaps you find yourself judging your own value based on the progress you are making in life.
This can be a very damaging thing because if we feel that we are not good enough or not doing well enough, then how can we possibly focus on doing better?
Instead, try to avoid putting your self-esteem into two categories — good or bad — but instead view it as a spectrum with different levels of success along the way. In other words, success does not have a set endpoint and failure is just another point along the way.
Let's put this into perspective – if you're trying to lose weight, you may feel disheartened by the fact that visible changes aren't happening as quickly as hoped. This could become even tougher to deal with if those around you seem to be losing weight quickly. However, if you track your progress through a healthy mindset app (or something similar), you'll notice that changes are happening, no matter how small. You might be sleeping better, have more energy, and so on.
Bad Habit 2: Avoiding the Challenge of Change
If you don't have clear goals for whatever you're working on, it may seem like there is nothing more to do than give up or keep working on something that isn't allowing you to move forward as quickly as possible. Change becomes scary.
Yet this situation may be exactly what allows progression to thrive. By accepting the challenge of change, you could make giant leaps forward in your endeavours even when it seems like there might not be any forward motion at all. It is often the times when we are forced to adapt that we see our greatest leaps in creativity.
Bad Habit 3: Losing Access to Your Inner Wisdom
Sometimes, even the best ideas beget more questions than answers and the only way for us to know what those questions are is if we fully embrace them.
This may mean going down a dark hole of existential doubt but it could also mean opening yourself up to new possibilities and opportunities that you might not have even considered before.
Never let yourself get caught up in analysing everything too intensely or you might miss out on a vital piece of information that your subconscious is trying to tell you but can't bring itself to say directly. Go with your gut instincts whenever possible — they are often the most valuable portion of your inner wisdom.
Bad Habit 4: Not Making Time for New Connections
All blockages and challenges can be traced back to a loss of connection. This can be with yourself, your environment or even other people.
By making time for new connections — whether it is something as small as striking up a conversation with the coffee barista or taking a class you have never tried before — you may discover hidden talents that you never knew existed within yourself.
Even the smallest break from routine and monotony may allow your mindset to flourish again, so don't ignore the little things in life just because they seem insignificant at first glance.
Remember that progress is all about making connections between seemingly different pieces of information; therefore, every connection is valuable.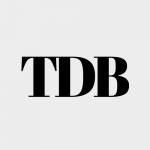 The Daily Buzz combines the pursuit of interesting and intriguing facts with the innate human desire to rank and list things. From stereotypical cat pictures to crazy facts about the universe, every thing is designed to help you kill time in the most efficient manner, all while giving you something to either laugh at or think about!