Just for your information, cable TV is dead and you are all invited to its funeral. Looking at the history of cable TV and its trends it is safe to deduce that cable TV is at the lowest point right now. Cable TV peaked in 2010 with more than 105 million active users. After the streaming services were introduced, this number started decreasing and reached 82.9 by the end of 2020. Currently, eMarketer concludes that this number has reduced to a fragile number of 72.7 million.
The numbers are alarming and it is further becoming a headache for the cable TV owners. Even after offering some of the best features that can lure any user, cable TV subscribers are only decreasing with time. To retain customers, more cable TV services are now offering in-built streaming options so the users can get everything within the same service. Moreover, they are also offering great value for money by adding a huge TV channel lineup along with free access to a content library long and on-demand content streaming feature.
If you are currently looking for a cable TV service that can offer you the best channel lineup along with on-demand content streaming and recording option, we recommend Optimum Cable. With Optimum, you will get the best bundles and you can also subscribe to their internet service. For big families where everyone wants to have watch channels of their choice, this will offer you the value of money. Moreover, it also has a go-to watch option so you can watch your favorite movies and series on your smartphone.
There is no doubt that all these features are enticing enough that anyone will be willing to subscribe to cable TV. However, regardless of all these features things are looking bleak for cable TV. To help you understand why cable TV is dying, here are some of the main trends that are working as the murders.
Top Trends That Are Killing Cable TV
Most of the entrainment trends have a lot to do with the feedback and control of the audience. As the core audience of TV is changing, the lack of control is compelling the new generation to leave. Here are some of the main trends that are causing the exit:
1. Convenience Over Value of Money
The new generation especially Gen Z does not care about the value of money. They are willing to cut the cord mainly because they want the convenience of skipping the content, fast forwarding and not sitting through the ad breaks. Moreover, the content streaming sites release all the episodes on the same day, which has led to a binge-watch movement.
2. Demand for More Control
Millennials and Gen Z have the obsession to take control of things be it their life, bad relationships, boring jobs, or different situations. In case they do not control the situation, they take the exit much quicker than the other generation.
Since channels have, their own motive and they only offer content that goes with their policies or their viewpoint without thinking about the feedback, this is convincing more people to take the existing root. On the contrary, content streaming sites pull the plug on programs and series when they fail to catch enough eyeballs and this has been one of the biggest driving forces behind cord-cutting movement.
3. Shrinking Tolerance and Attention
The new generation is raised on the short format content where they want instant gratification the concept of watching TV does not comply with the instant gratification. The audience does not have to sit through lengthy commercial breaks when they opt for a content streaming site. Moreover, content streaming sites offer limited series and release all the episodes on the same day, helping the audience to avoid the tormenting waiting time.
4. Moving Out Trends
More adults are now moving out of their homes, which is leading them to choose a convenient and budget-friendly option for entrainment. Where most of the content streaming sites charge somewhere between 4-11 dollars per month for a single user, a basic cable TV package will change somewhere between 40-60 dollars per month. This is convincing people to cut the cord and opt for something affordable for entertainment.
5. On the Go Watch Experience
The current world runs by the clock. There is no time for latecomers and procrastinators. This is the reason you will see people working everywhere regardless of time and location. Amidst all this work chaos, having time for entrainment is quite difficult. This is where on-the-go entrainment comes in.
With a content streaming site, your smartphone can become your TV. Even in your car or on the way to the office, you can watch your favorite shows. This convenience is becoming one of the biggest factors in convincing people to cut the cord.
Bottom Line
There is no doubt that the number of cable TV subscribers is at the lowest but it will take a few more years for everyone to make a shift. This means that families living together still look for cable TV so frail it might seem but dead it will never be.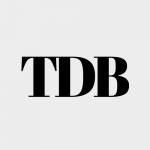 The Daily Buzz combines the pursuit of interesting and intriguing facts with the innate human desire to rank and list things. From stereotypical cat pictures to crazy facts about the universe, every thing is designed to help you kill time in the most efficient manner, all while giving you something to either laugh at or think about!