Many people have jobs that involve lots of driving. Alternatively, they might have family that live far away or long commutes to get to work each day. In either case, being stuck behind the wheel hour after hour, day after day, can get tiring, and it'll take a toll on your health, too.
Fortunately, there are ways you can keep healthy, stay safe, and minimize your risk of car accidents and all the drama that comes with them, like serious injuries and having to find a car accident lawyer. This guide will reveal some super tips to stay healthy when you do a lot of driving.
Follow a Healthy Diet
Having a healthy diet is good advice, no matter what kind of life you lead or how much driving you do. It's always smart and sensible to eat plenty of fruits and veggies, get lots of vitamins and minerals in your system, and enjoy balanced, tasty meals. But this can be particularly useful for people who spend lots of time sitting in a car.
Why? Well, if you drive a lot, you may be at risk of getting drowsy in the driver's seat, which could increase your risk of accidents. Certain foods, like junk and processed foods, can also make you feel sluggish and uncomfortable. Having a healthy diet will help you feel more energetic and alert, ready to drive safely, and feel great all the way to your destination.
Stretch Often and Get Plenty of Exercises
Another problem with driving lots is that your body can start to feel quite sore. It's common for truckers, for example, to report serious back pain and aches in their joints, due to the long hours they spend in a seated position. The same issues can affect car drivers, too, and you might finally step out your vehicle feeling stiff and sore all over.
A good way to combat this is through stretching. There are lots of handy, effective stretches you can do, both in your vehicle and out of it, to work your aching muscles. If you're on a really long drive, take the time to pull over now and then to stretch your legs and arms, and try to keep a straight back and in a good posture while driving, rather than hunching over.
Stay Hydrated All Day, Every Day
Food and exercise are obviously big parts of a healthy lifestyle, but you also need to keep your body hydrated. This is something that many drivers tend to either overlook or willfully avoid, as they don't want to keep having to stop for bathroom breaks. While it's true that finding a restroom on the road isn't always easy, it's still better to drive hydrated than dehydrated.
If you don't drink for a long time, you're likely to feel an array of negative effects, like tiredness and even dizziness. This could pose some serious risks for yourself, your passengers, and other road users. Take a bottle of water or some other drinks along for the ride and make plans ahead of time to stop off for those essential toilet breaks.
Listen to Music, Audiobooks, or Podcasts
It's not only your physical health that needs attention when you're on the road for long stretches of time, but your mental health, too. It can get lonely, boring, and exhausting to be stuck behind the wheel all the time. One simple way you can make a change and have more pleasant drives is to listen to things that interest you.
It's easy to download podcasts, music, or audiobooks nowadays that you can listen to while you drive. This can help to pass the time and make your drives more engaging. Just remember to not let yourself get too distracted by the music or audio, as distracted driving is a serious danger.
Test New Medications in the Safety of Home
This tip is often overlooked, but it's definitely worth keeping in mind. If you're about to start taking a new medication, it's always best to try it out from the comfort of your own home, rather than before a big drive. Many pills and medicines have potential side effects, which may include drowsiness and fatigue, and that could cause major risks on the roads.
By taking new medication in the comfort and safety of home, you'll be able to monitor your body and see how it reacts. This will help you find out if you feel any side effects or not, before deciding if it's safe to drive. Of course, this applies for all sorts of medications, from cold and flu remedies to anti-histamines and more.
Park a Little Further Away
This is a simple lifestyle tip, but it's still a valuable one. When you arrive at your destination, it may be tempting to park as close as you can to the entrance. That's what a lot of people do. At the grocery store, for example, drivers will usually seek out the spaces closest to the front doors, rather than parking further away.
But it's better for your body if you do choose to park further away. The reason being, it will give you a little longer walk to get where you're going. You can use that extra time to stretch your legs and muscles after the ride. It's a great little technique for people who spend lots of time sitting down, as it helps to counteract the effects of that sedentary lifestyle.
Make the Change for a Happier, Healthier Life
Driving for hours on end isn't always fun, but it doesn't have to damage your health. There are lots of simple lifestyle changes you can make today to counter some of the negative effects of spending so much time in the driving seat. With stretches, healthy foods, and a few good general habits, you should quickly start to feel the benefits of a happier and healthier life, both on the road and off it.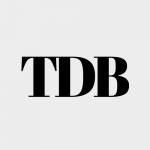 The Daily Buzz combines the pursuit of interesting and intriguing facts with the innate human desire to rank and list things. From stereotypical cat pictures to crazy facts about the universe, every thing is designed to help you kill time in the most efficient manner, all while giving you something to either laugh at or think about!