As the most active exterior part of a house, a roof also needs to be protected. A roofing company will tell you that resilient roofs can be explained in simpler terms as a protected roof.
During the manufacturing process of resilient roofs, some characteristics were infused in them. These characteristics make them the best roofing option to be used for our roofs.
Most resilient roofs are built as a remedy to one particular harsh weather condition. Although most of the roofing materials in existence claim to carry out protection for more than one severe weather condition, the best kinds of resilient roofs are best used to protect the roof against a particular harsh weather condition.
Amongst the many harsh weather conditions that can impair our roofs and further damage or homes, there are three most common and dangerous weather conditions.
They include wind, fire, and impact. This article will discuss the types of roofing materials that are wind, fire, and impact resistance. I will also tell you how these roofing materials are made to be able to be resilient.
Furthermore, I will mention the weather conditions that might cause these damages, and of course, I will point out the regions whose inhabitants are advised to use each of the individual roofs. Let's start with wind resistance.
Have look at the DIY roofing guide
Wind Resistant Roofs
Do you know that wind causes a majority of the damages that occur on a roof? In regions that are prone to high winds, a massive wind storm might occur at 110mph. Some of these high wind prone regions may include Oklahoma, Florida, North Carolina, etc.
Wind resilient roofs can be explained as roofs that are primarily enhanced at their edges to protect a roof – the edges of these roofs are improved because wind damages start from a roof's edge. Some of the roofing materials that are wind resistant include slate, metal, some asphalt roofs, and synthetic roofs.
Metal roofs are wind resistant because they are heavy and cannot be easily lifted by the wind. However, they are noisy and are expensive. On the other hand, synthetic roofs like CeDUR roofing shakes are highly roof resistant. They can withstand up to 115mph of wind and, as a bonus, are also fire resistant.
Like metal roofs, slate roofs are wind resistant because they are heavy and are made from natural stone. On the downside, their weight can significantly impair a home's structure, and they are indeed expensive to install.
Fire-resistant Roofs
Fire-resistant roofs are needed in regions like south California and south Nevada, areas with a dry atmosphere. These regions are prone to wildfire and, therefore, need roofs that highly fire resistance for safe living.
Fire-resistant roofs are determined on the factors of ease of combustion, production of firebrands, and spreading of flames on the roof surface. Consequently, these roofs have been classified into class A, B, and C fire-resistant roofs.
Class A  roofing materials meet all the factors mentioned above naturally. Unlike Class B, whose fire resistance is improved by the addition of chemicals.  On the other hand, Class C roofs are made of wood shakes or plywoods. These materials are only useful in the event of a light fire.
Some of the roofing materials that are highly fire-resistant and can be invariably called Class A roofs include slate roofs, concrete tile roofs, metal roofs, synthetic roofs, etc.
Slate roofs are fire-resistant because they are majorly made from natural stone. And stone on its own isn't explosive.
However, while choosing slate roofs, remember to put its weight and price into consideration. On the other hand, concrete tile roofs are cheap, come in variety, and of course, fire-resistant, but they need expertise for proper installation.
Metal roofs have all the above qualities, including being Class A listed and being very common. It's only disadvantage comes in how expensive it is.
Impact-resistant Roofs
Impact-resistant roofs are those roofs that are specially built to reduce the impact of harsh climate on our roofs effectively. It is advised to use this kind of resilient roofs in regions that are prone to high wind, hail, and debris.
Impact-resistant roofs are classified into four different classes, based on their effectiveness in preventing roof damages caused by impact.
The highest, strongest, and most effective of them all is the Class 4 roofs. Class 4 roofs are mixed and produced into rubber shingles that rebound after impact.
To test this, a two-inch steel ball was dropped on a Class 4 roof from a height of 20 ft. This process was repeated many times for test accuracy.
Resilient roofs come in very handy as significant assets and investments to maintain a healthy and long-lasting roof. Be sure to choose a roof that best suits the climatic condition of the region where you reside.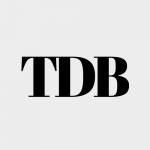 The Daily Buzz combines the pursuit of interesting and intriguing facts with the innate human desire to rank and list things. From stereotypical cat pictures to crazy facts about the universe, every thing is designed to help you kill time in the most efficient manner, all while giving you something to either laugh at or think about!