The arrival of summer brings about warmer temperatures, extended daylight hours, and vacation opportunities. The pleasant weather encourages people to engage in various outdoor activities, events, and celebrations, such as cookouts, fireworks displays, and pool parties. While these enjoyable summer events offer moments of fun and relaxation, it is crucial to be aware of their potential risks.
We have compiled a list of helpful safety tips for the summer season to ensure your safety and minimize the risk of accidents.
Avoid Driving During High Traffic
If possible, try to drive during hours of the day that are less busy. The morning is generally quieter on the roads compared to weekend nights when people are outside to enjoy the weekend.
In case of long holiday weekends, consider taking some days off to avoid the rush. Also, keep in mind that holidays are the worst days to get out on the road. For instance, on the 3rd of July, you can notice people leaving their homes between 12 to 4 pm for their holiday destinations.
In fact, nationwide delays increase by up to 9%, resulting in more people on the road hurrying to get out of town. Unfortunately, it causes more car accidents than any day.
Be Cautious About Drunk Driving
Summer calls for a lot of parties which also means more drinking. While it may seem fun, it can lead to high levels of intoxication. So, be vigilant about not driving while you are drunk.
Discuss who will drive the vehicle after leaving the event, whether it's you or a friend or a family member. This individual needs to avoid alcohol or any drink that may cause intoxication, as they have to drive carefully on the road. If everyone wants to drink, booking a vehicle with a driver to take you home is best.
Grill Safely in Your House
Summertime is the best time to host a lunch or dinner at your home. This means there will be lots of grilling. Of course, serving a great meal to friends and family will be your priority, but you should not put your and the guests' safety at stake in an attempt to provide a lavish feast. Therefore, you must be extra cautious when grilling food. Here are a few things you need to keep in mind.
Always grill outside the house.
Keep the grill away from fabrics, furniture, or anything that can catch fire.
Never leave a grill unattended, even if you have kept your meat on it to cook.
Invest in quality and appropriate tools, such as a long-handled grill, to protect you from injuries and burns.
Consider Safety Tips for Water
Water safety is an important topic, particularly during summer when water-related activities peak. The scorching sun forces people to get out and enjoy various water sports, including swimming, boating, kayaking, tubing, and parasailing. It is crucial to address the significant safety concerns associated with these activities.
According to the Centers for Disease Control and Prevention (CDC), 4,000 people drown in the United States yearly, which means 11 per day. Also, non-fatal drowning and other water-related accidents can result in severe injuries. To ensure your safety on the water, consider following these simple tips:
Learn to swim
Wear life jackets
Avoid using inflatables in the ocean
Never leave children unattended
Consume alcohol responsibly and be mindful of medications
Following these guidelines can significantly reduce the risks associated with water-related activities and promote a safe and enjoyable experience.
Prioritize Your Recovery Process
As we age, the body requires more time to recover from physical activities. It's essential to recognize that injuries often occur when the body hasn't fully healed from previous activities that exerted strain on the same joints and muscles involved in your current sport or exercise. For instance, if you push-mow the lawn on Friday afternoon, you may not be fully recovered for a tennis session on Sunday morning.
In addition to diversifying your activities, there are several beneficial recovery practices you can incorporate into your routine, such as:
Maintaining a regular and sufficient sleep schedule
Managing inflammation through stress-relief techniques and healthy eating
Incorporating regular stretching and icing
By implementing these recovery strategies, you can enhance your body's ability to bounce back effectively and reduce the risk of injuries. It's important to note that these unique insights are based on general recovery principles and should be adapted to suit your individual needs and circumstances.
If accidents occur, whether it's a vehicle accident or your house has caught fire, you might need the help of experts to deal with the situation. Contact an experienced personal injury lawyer who can support you in the difficult time and help you get out of trouble.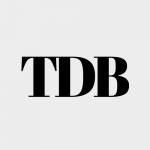 The Daily Buzz combines the pursuit of interesting and intriguing facts with the innate human desire to rank and list things. From stereotypical cat pictures to crazy facts about the universe, every thing is designed to help you kill time in the most efficient manner, all while giving you something to either laugh at or think about!