When working from home was a choice, it was an enjoyable break from the daily grind. Now that it's become compulsory for a lot of us, our needs have changed and a productive, distraction-free space has become essential.
This is especially true if you have multiple people in your house doing the same thing. Because slouching over the kitchen island in pajamas just doesn't cut it for Zoom meetings, listen up men who are searching for gifts for wife: a chic home office will really knock her socks off. Read on to discover our best tips on how to create a chic and productive home office.
1. Plug Into Your Personality
The first step to creating a great home office is to consult yourself. Whether you prefer sleek and modern or retro and romantic is entirely up to you, but don't choose based on others' opinions. Check in with your own feelings and stick to them.
2. Brighten Up
Fresh air and sunshine are naturally chic. Ideally, your home office will have a window or skylight to provide natural light and instant energy to your work environment. Position your desk so that you can take full advantage without being overwhelmed by direct sunlight.
If the sun is too strong at certain times of the day, solar shades are a good option that reduce heat and soften light without spoiling the view.
If your space does not include a window, be sure to use ambient lighting to illuminate your work space. Upward-facing floor lamps are appropriate, as are table lamps with shades that soften and spread the light around, minimizing glare and shadows.
An adjustable desk lamp is another smart idea to add brightness exactly where you need it. Full-spectrum lightbulbs mimic natural light, reducing fatigue, headaches and eyestrain as well as stress, anxiety and depression.
3. Add Color
Every chic home office needs a pop of visual interest, such as a boldly painted wall or cheery wallpaper. If your mantra is "less is more," it could be a simple house plant against a background of a white wall.
Make it the first thing you see upon entering, and be sure the view from your desk is equally appealing and uplifting.
4. Nail Down the Practicalities
Functional office furniture is a must, but that doesn't mean you need to sacrifice style. Wood, glass, and leather are all great picks for a desk, and even laminate can be jazzed up with a tablecloth or fabric square. Consider all your options, including a standing desk, or perhaps multiple stations for different tasks.
Your chair is just as important as your desk when it comes to functionality. Lumbar support, adjustability and cushioning are all essentials for those who spend a lot of time in a seat, but an ergonomic chair doesn't automatically mean an unsightly one.
There are lots of stylish seating options out there. Upholstered, leather, and retro office chairs all offer comfort and sophistication.
5. Get Organized
When it comes to storage, it's always safer to have too much rather than too little, so line your longest available wall with cabinets appropriate to your needs.
If money is tight, filing cabinets can be topped with a laminate, but an earth-friendly countertop option that is only slightly more expensive than laminate is one made from recycled paper, aluminum or glass mixed with resin.
If a splurge is in your budget, you could also consider a more luxurious surface, such as wood, epoxy or stone.
6. Roll Out the Comfort (and Fun)
A throw rug adds instant warmth, provides texture, and feels great under your peds. It's unlikely a rug will be seen in a meeting, so don't be afraid to have some fun.
Feel free to go bold with a whimsical pattern or bright color. Carpet tiles offer another option to create a custom rug that is easy to switch up if you get the itch for a change.
7. Put Your Stamp On
Art is one of the fastest ways to personalize your work space. It is also highly subjective, so be sure to choose only objects and paintings that speak to you. Keep placement in mind.
If the painting or sculpture is going to be visible during meetings, be sure it is appropriate for public viewing.
The family room may not look always the way you want it to, but your home office absolutely should. Good lighting, comfortable, useful furniture and interesting accents will help your focus and be more productive.
A beautiful home office inspires, makes you feel glamorous and fills your spirit with possibilities.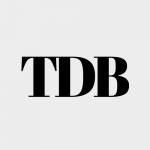 The Daily Buzz combines the pursuit of interesting and intriguing facts with the innate human desire to rank and list things. From stereotypical cat pictures to crazy facts about the universe, every thing is designed to help you kill time in the most efficient manner, all while giving you something to either laugh at or think about!